Hey there!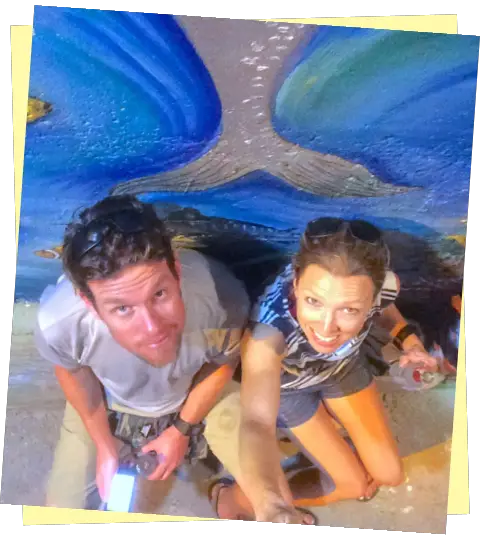 Welcome! We're two Ontario teachers who love to travel, find new adventures, and pass on those experiences through Past The Potholes.
We love traveling to off-the-beaten-path destinations and outdoor adventures. You'll find us kitesurfing on a tropical beach, hiking in the mountains or on the computer planning our next adventure.
As teachers, we've spent too many nights and weekends creating engaging lessons and assessing student progress. With 20+ years each of upper elementary and middle school classroom experience, we want to help you take back YOUR time so you can enjoy it with family and friends!
We love to take advantage of our profession to combine our two loves and have taught overseas as well as travelled full-time while creating high-quality resources for teachers online. Discover our teaching resources here.
"Stop worrying about the potholes in the road and enjoy the journey" – Gabs Hoffman
Let us help YOU!
Whether you are a teacher looking for fresh time-saving ideas, a traveler looking for vacation inspiration, or both, we've got something for you here.
Click on the image that most interests you!
Find Our Most Popular Posts
The posts below are among our most popular so you know they are packed with useful information!  Click on the image below and start reading!
Connect with us!
Don't forget to subscribe at the bottom of this page, or in the pop-up, to make sure you're in our loop!  From time to time we might email you updates, tips or special offers to help you plan your best vacation ever.
Follow our travels on Instagram and Facebook to keep up to date with our current activities!    We regularly post what we're up to and love to hear from you too.