Some links in this post may be affiliate links. If you click on them we may make a commission from qualifying purchases at absolutely no cost to you.  Read our full Disclosure Policy here.
Welcome to Past The Potholes!  Thanks for stopping by our little corner of the internet where we share our experiences, stories and tips about travel.  We're Terry and Claire, two Canadian teachers who love to travel and explore new places.  We're not your average nomads – we still have full-time elementary school teaching jobs in Canada so we have to be creative to find time to spend on the road.
Why "Past The Potholes"?  Everywhere we go seems to be filled with potholed, bumpy roads that lead to some of the most beautiful places we've seen.  Plus we like the metaphor that you have to keep going past the 'bumps' to get to the good stuff in life.
Our Story
We have always enjoyed traveling but between Claire's family and friends in England and Terry's parents wintering in Mexico, we often found ourselves visiting those same two locations repeatedly.  Without fail there was a wedding, christening, or birthday whenever we had enough money for a holiday!  Besides England and Mexico, we did manage to get to France, Holland, United States and Alberta, Canada together.
But this was never enough.  Even after great holidays, we always wanted more.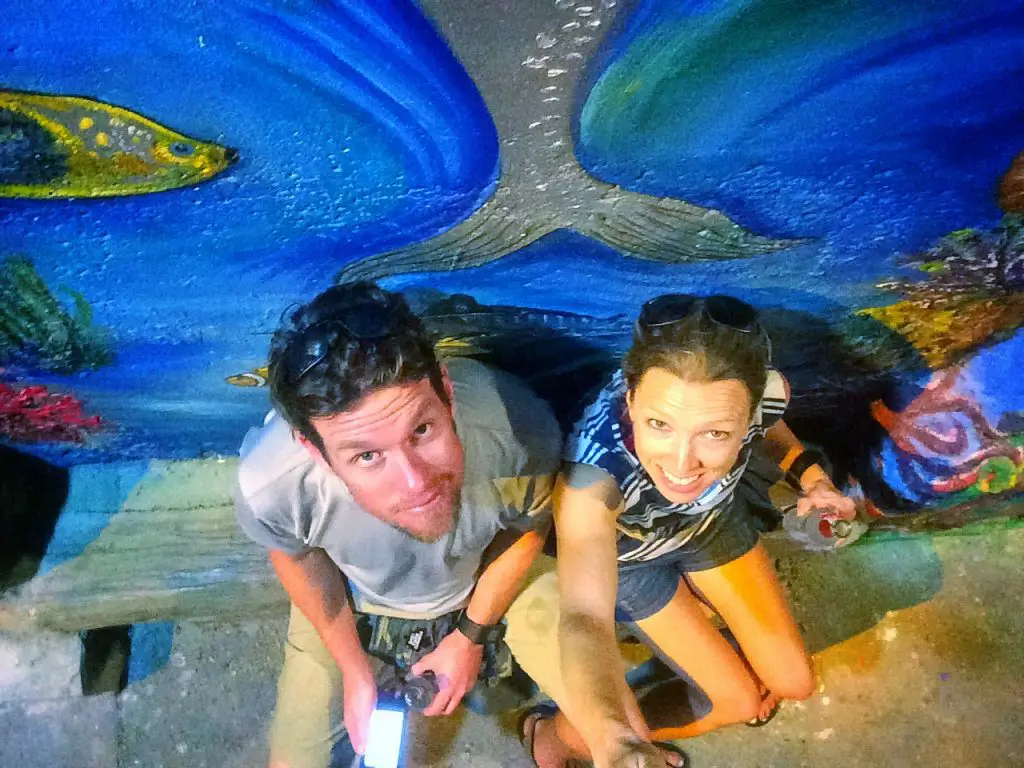 How We Started
We started our life together as we meant to go on: we got married by the sea on the Greek Island of Zakynthos.
During one particularly cold winter, we made the decision to try teaching overseas.  We signed up for the TORF Job Fair through Queen's University, applied for a leave of absence from our jobs in Canada, and were hired by a school in Tampico, Mexico. Just a week after returning from Greece, we load up our minivan and drove to Mexico to live and work for the next two years.
During that time we explored much of Mexico.  Every long weekend and school break we were on a bus, plane or in the minivan heading to some new corner of the country.  When everyone else flew home to see family, we found a new spot to explore. We told our family in Canada that if they wanted to see us, they would have to come to us!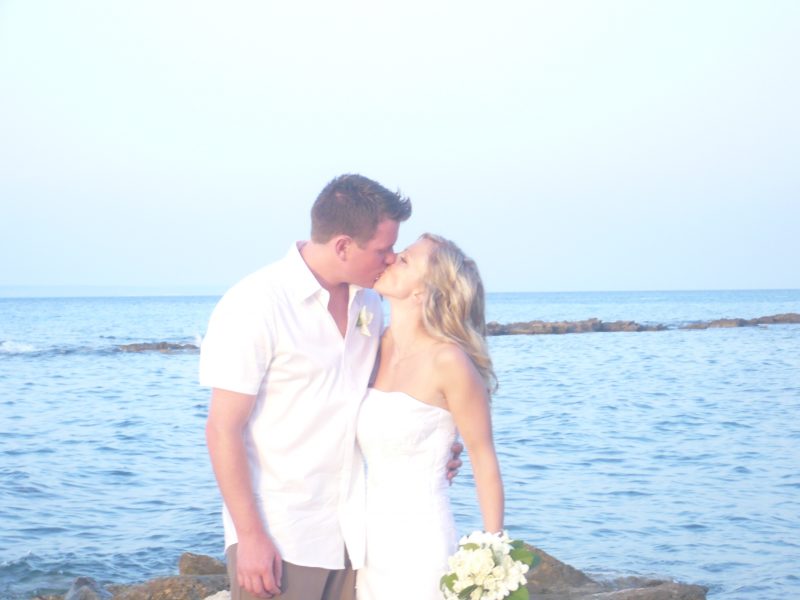 Teaching Overseas
Teaching overseas has its challenges but overall the experience was amazing!  We made some wonderful friends, learned about an incredible culture and got to see so much of a truly beautiful country.  In addition, we really feel it was an excellent teaching experience.  We returned to Canada with a changed perspective and fresh ideas that we were able to use in the Canadian classroom.
What we weren't prepared for was how hard it would be to return home!  Things at home hadn't changed,  but we were different – our outlook on many things was different.  We had experienced new ways of doing things and found ourselves unenthused and unsatisfied with everyday tasks. The things we used to enjoy didn't hold the same interest.  Conversations were harder as we were constantly trying to not say "In Mexico…." and bore everyone.
Carefully Planned Vacations
We were back to short trips during school holidays.  Our trips are carefully planned to make the most of the time we have.  We do a lot of research beforehand to make sure we are able to get to all the places that hold the most interest for us, and find the best deals on everything from accommodations to daily activities.  We look for value – not necessarily the cheapest option, but we don't want to waste money either.  Claire is a little geeky and has gone so far as to make spreadsheets to organize the places and activities we want to fit in!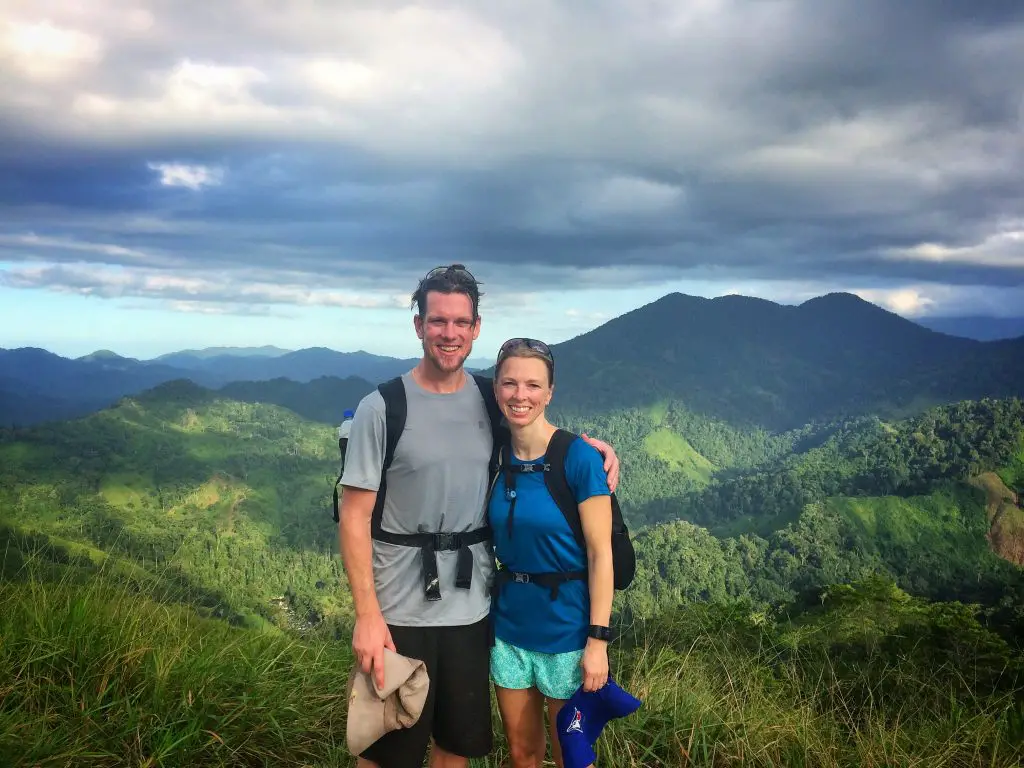 Then what?
Teaching overseas had another unexpected side effect.  Every time we travel now, we want to explore, meet people, and learn about the culture.  We traveled to Costa Rica for two weeks.  The trip was amazing but we found ourselves comparing everything to "our two years in Mexico".  We traveled to Cuba for a week but left feeling like we hadn't really seen the country and needed to return.  A week in New York City left us with the same feeling.
It worked for a while.  We bought a new house, had four new nephews to watch grow up and started playing squash.  We traveled during every school holiday.  But it was never quite enough.  It was time to try teaching overseas again.  This time we skipped the job fair and applied directly to schools around the globe.  Our requirements were a warm climate and close to an ocean!
A year ago we boarded a plane and moved to Trinidad.  We made great friends, joined a hiking group, became members of the Queen's Park Cricket Club and explored the island thoroughly.  We also visited a number of Caribbean islands including Tobago, Dominica, Martinique, St. Lucia, Grenada and Barbados.  We also spent three weeks in Colombia for Christmas.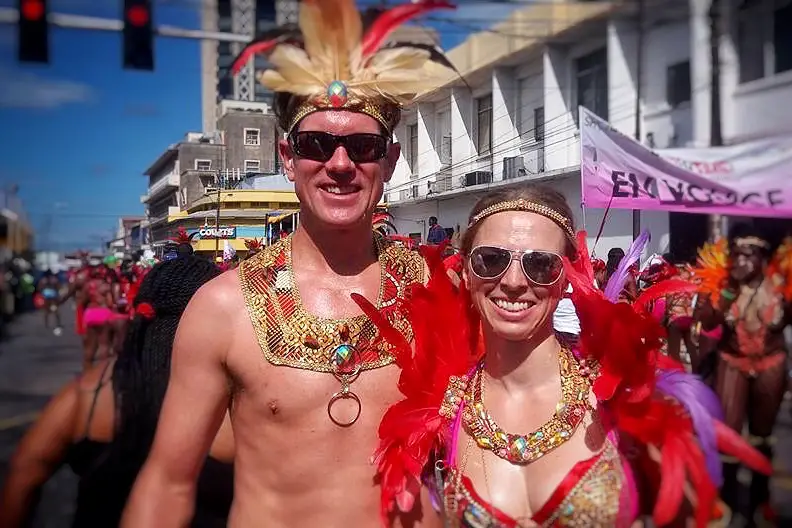 What's next?
This year we are taking a huge risk (for us).  We said goodbye to Trinidad and left for a year of travel.  Starting in Costa Rica, we plan to follow the Pacific coast south to Peru, then head over to Europe next year.  We enjoy being active so you can be sure that you'll hear about golf, squash, surfing, hiking and kiteboarding opportunities in the countries we visit.  Who knows what other fun activities we'll find along the way!
Follow our adventures on Facebook, Instagram and Twitter.  We'd love for you to join us on our adventure!