Our First Week on the Road: Tamarindo, Costa Rica
Some links in this post may be affiliate links. If you click on them we may make a commission from qualifying purchases at absolutely no cost to you.  Read our full Disclosure Policy here.
40 is the new 65
Claire and I are 'a little' different.  We've just finished our first week of a +/- 50 week exploration of unemployment, homelessness, TRAVEL, and ADVENTURE.  This is not our first rodeo.  We lived and taught in Mexico for two years and last year we lived in Trinidad while I was teaching at a Canadian school there.
Early on September 2nd, Claire's dad and nephew dropped us off at Pearson International Airport in Toronto. After some tearful goodbyes (not Claire, she takes after her dad!) Friday night and Saturday morning, reality set in as we marched through the airport with backpacks that were supposed to carry the essentials for a year of travel.
Tamarindo, Costa Rica
Tamarindo, Costa Rica has proven to be a great starting point. We've been to Costa Rica before and we knew that we'd enjoy this part of the trip.  We booked an AirBnB in Playa Langosta, about a 10 minute walk to Tamarindo.  We have a quick 3 minute walk to Langosta Beach and have been going for a walk along here most mornings.  It's quiet, long and filled with interesting volcanic rock formations.  If the tide is low enough, you can cross the river and walk for miles.
Sunday we woke to find no water in the apartment.  Our landlady was great and came over to try to resolve the problem immediately but it seems the town had shut it off, probably to conserve it for the dry season.  24 hours later exactly, it came back on.  Because of this, we were given an extra night for free!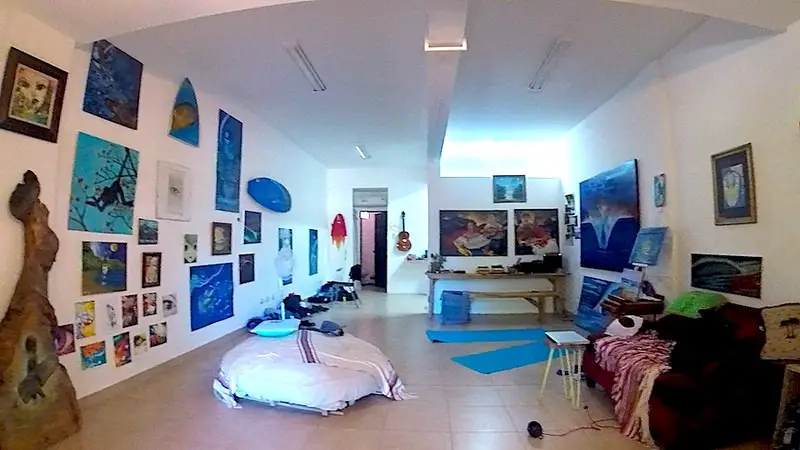 Tamarindo is a surf town. It's touristy.  As you walk through the town, you see surf shops, souvenir stores, and restaurants. For no reason other than a sign in front of the store advertising a cheap rental price ($10/day), I rented an 8' Surfer Factory board from Bananas Surf Shop. Walking in at 2:30pm, I was very pleasantly surprised when my HAGGLING (read carefully) wife locked down a 24 hour rental for $10 USD.  I dropped the board off at sunset and picked it up the next morning. We've done the same thing everyday since day 3 so surfing for 6 days has cost us $30!
As a beginner, I'm glad that we came during the off season. The waterfront may not be overdeveloped with highrise hotels and imposing resorts, but the waves that suit my level are busy. Everyone from young backpackers to older bucket listers gather in front of the Volcano Brew Co. and Witch's Rock Surf Camp.  Three times a day they are led out by an instructor to take on the waves of Tamarindo Beach.
Nearly everyone on this section of the beach is a beginner or working with a beginner. The vibe is incredibly positive as people are 'stoked' when they find the sweetspot and ride 'cross-country' all the way into ankle-deep water. Not being part of a group, I was pleasantly surprised to hear whistles when I caught a good wave and thumbs up from other surfers.  The 30 minutes of wipeouts and tired shoulders are immediately forgotten as we quickly paddle back out in hopes of catching another one.
During our first week, we've been trying to be conscious of our budget. We've bought groceries at the local mini market and cooked our own meals. Meat is relatively expensive so we've been eating egg omelettes or oatmeal for breakfast with a side of fruit. We've been having rice and pasta for dinner mixed with salsas and vegetables. I imagine soon we'll grow tired of this but we shall see…
Friday night we decided to have a few drinks at El Be! beachside restaurant for their sunset happy hour.  We ended up having a few more drinks with a vacationing couple I met on the waves earlier that day.  We planned to meet them at their hotel later for a party happening there.  On our way back to our AirBnB in Playa Langosta, we got caught in the rain and ducked into the nearest restaurant.  Burgers at Longboards are delicious and more than ample for a hungry (and slightly intoxicated) surfer.  Unfortunately, by the time we arrived home soggy, stuffed and tired we didn't really have energy to make the trek back to Tamarindo for the party (maybe 40 really is the new 65…).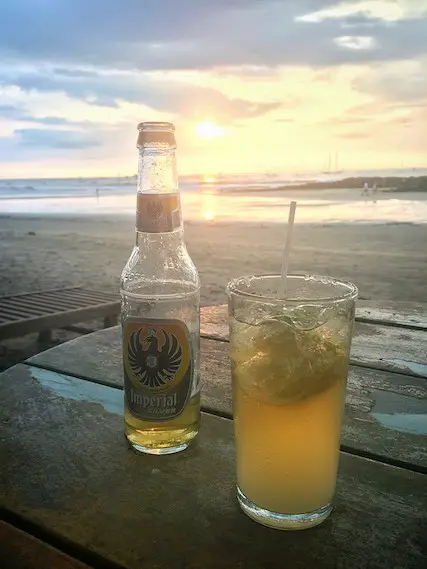 Claire and I walked around town on Saturday night hoping to find some good music and cheap drinks. The fact that we were watching Netflix at 10:15 should indicate that we didn't find what we were looking for. The off season is no joke!  After a beer at Sharky's, we grabbed a 'litro' of Imperial and a pack of cookies from the grocery store before walking home.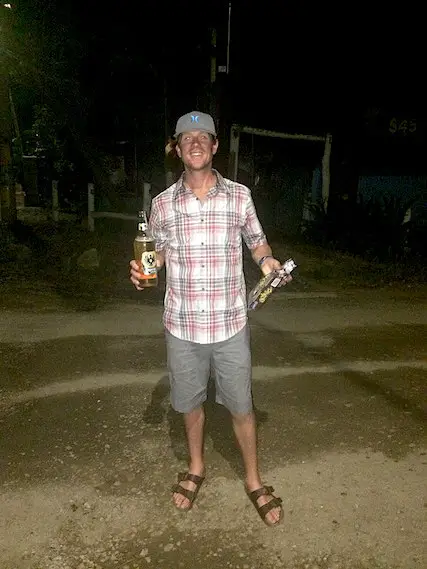 Would we want to live here?  It's a cute town and great spot to hang out for a week and learn to surf.  Tamarindo definitely isn't too friendly on the pocket and it's very touristy.  It is full of vacationers and expats.  Locals live in areas a short drive away.  Having said that, it is surrounded by nature, streets are unpaved, buildings are rustic (in a good way) and monkeys are all around.  It's convenient to Liberia airport and has a little more infrastructure than some other beach towns? If you're interested in some potential real estate options, read Buying in Tamarindo.  
What's Next?
Week one is in the books and so far we are still talking to each other.  We chose not to do any of the typical Costa Rican tours as we did them on our last trip here and have spent our time surfing, walking and relaxing.  We've decided to extend our original 7 day booking for an extra 4 days.  We then plan to head to Nosara as we hear absolutely nothing bad at all…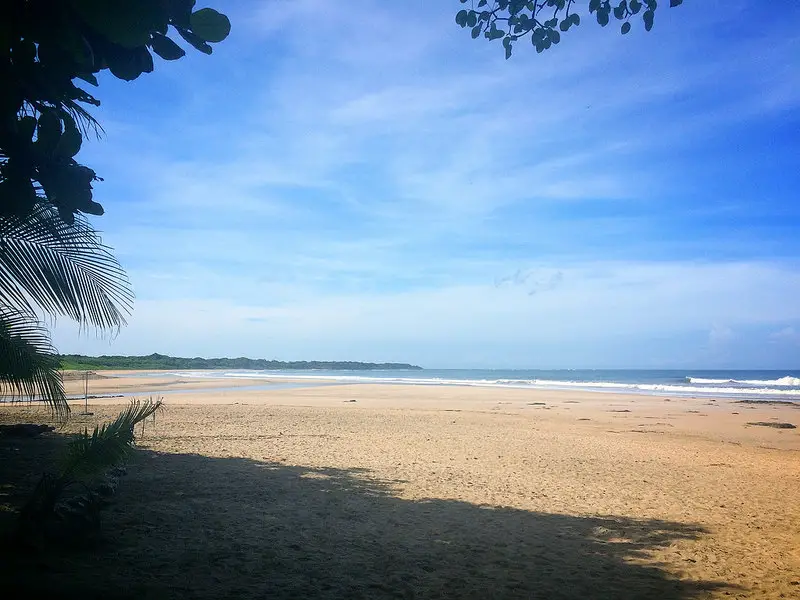 What did you get up to this week?
What will next week hold for us?  Read Week 2.