Some links in this post may be affiliate links. If you click on them we may make a commission from qualifying purchases at absolutely no cost to you.  Read our full Disclosure Policy here.
If you just found us, you may want to read about Week 1, Week 2 and Week 3 first!
What is housesitting really like?
This was our first week of housesitting and we had a few 'moments' to keep us on our toes!  I wouldn't have wanted to take off on big adventures when the animals had just been left with strangers so it worked out well that the weather was terrible for the first couple of days.  I don't think it stopped raining at all on Sunday!
The dogs LOVE attention.  It's actually quite comical how they compete for it.  If you ignore them, they grab your arm with their paw and actually pull it towards them and put it on their head!  Over and over and over again until you give in…  The two cats do their own thing and are happy with food and the occasional cuddle.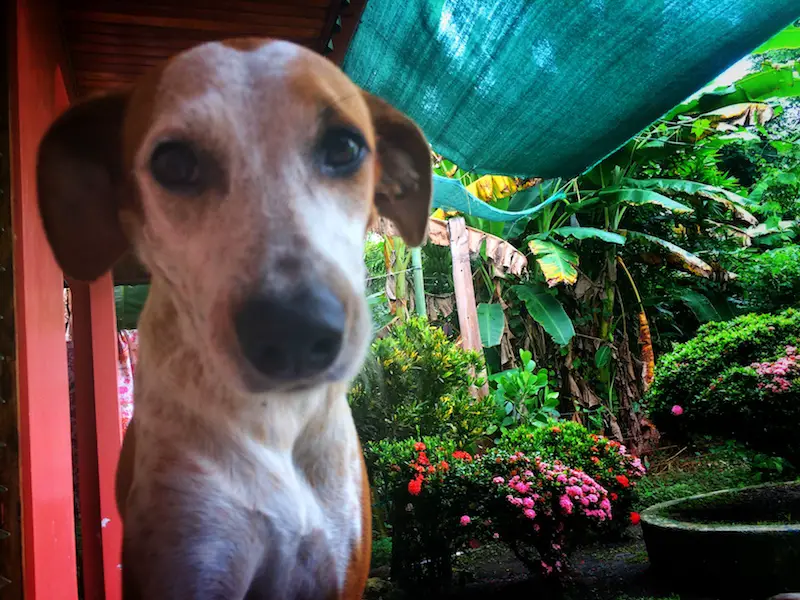 Saturday was our first full day here and by the evening we had our first problem.  Penka, one of the dogs, started limping around and refusing to put weight on one of her paws.  Her leg seemed worse on Sunday and we started to worry that we were going to have to tell the homeowners that we broke their dog within 24 hours.  Monday showed some improvement so we began to relax…until she puked her dinner all over the floor!  Terry jumped right in there to clean it up so I had to snap some evidence :).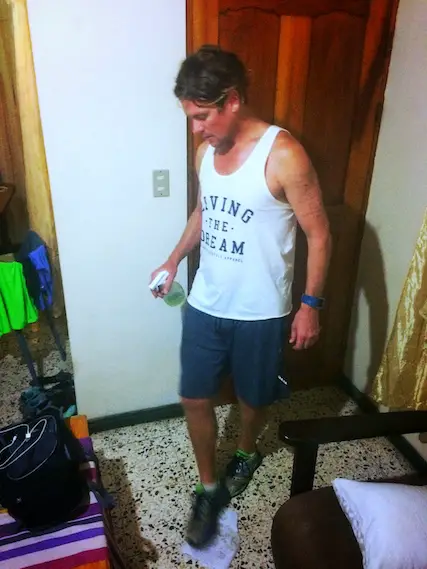 Monday morning I woke to find a bit of a mess on the couch (of a different nature unfortunately…) so it was my turn to do some cleaning.  A sorry looking Penka moped around the house for much of Monday while I worried that we were fast becoming the worst (or unluckiest) house sitters in the history of housesitting.
Luckily she's feeling much better and the rest of the first week went much smoother, thank goodness.  We were able to get out and explore the area during the day and hang out with the crew in the evening.  I guess we will see what they have in store for us over the remaining week!
Do you really need an SUV down here?
We've been told in many places that a 4×4 is necessary only to find locals cruising around in little cars just fine.  That is definitely not the case here – it's not a scam!  Being rainy season doesn't help of course.
We decided to head to the beach and bumped along potholed, muddy roads crossing the numerous rivers (literally, they run right over the roads).  We navigated the first three without incident but the fourth looked much larger and gave us cause for concern.  Terry decided to cross the river on foot to make sure it wasn't too deep.  As he was about to declare the river OK to cross, the bottom suddenly dropped away beneath his feet.  He found himself having to swim hard against the current to get back to shallow waters!
[kad_youtube url="https://www.youtube.com/watch?v=GeXLuC_M3cU&t=1s" width=640 height=480 ]
Our trip to the beach had to wait for the following day and a different route!  This time we made it without incident but, crossing to a neighbouring beach, followed a motorbike along a waterlogged road only to find the water suddenly over the hood of the car.  I have no idea how the motorbike made it through, insider information I can only assume.  Luckily the car pushed through and we found an alternate, drier route home!  It has been quite an adventure on the roads.
So what have we actually been up to?
We've explored a few of the beaches along the Gulf of Nicoya this week.  They are stunningly beautiful with unbelievable views across to the mountains of Costa Rica.  We are yet to meet another person on any of these beaches!  The water is perfectly calm, lovely for kids, but not so much for Terry who wants waves.  So we braved those rivers to get to back to the Pacific coast.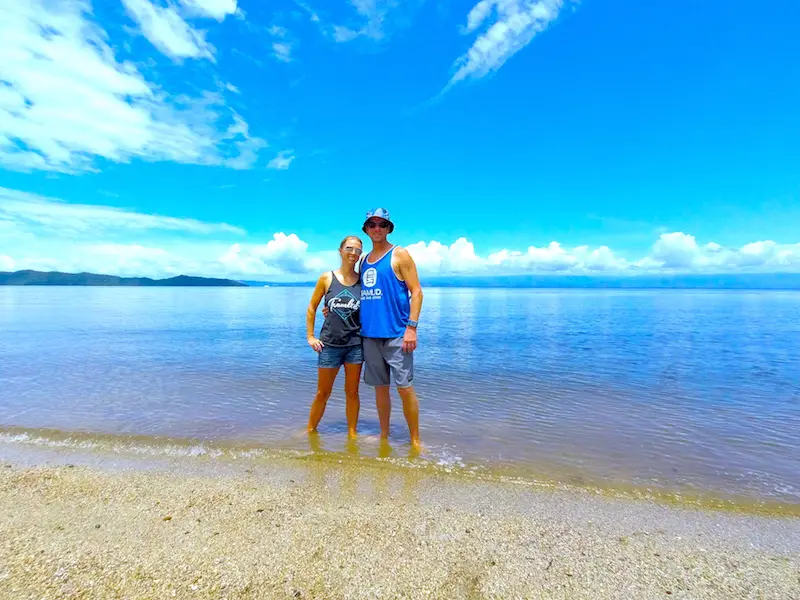 Playa Coyote is a 5km stretch of beach fringed with coconut palms and a few houses.  We walked its length and couldn't get over the number of huge sand dollars everywhere here!  The beach across the river mouth has a small restaurant and is supposed to have some of the best seafood in Costa Rica.  It was raining so we decided to brave the flooded roads and get some ceviche for lunch.  We arrived to discover that the owner had closed for the season but was happy to chat for a while!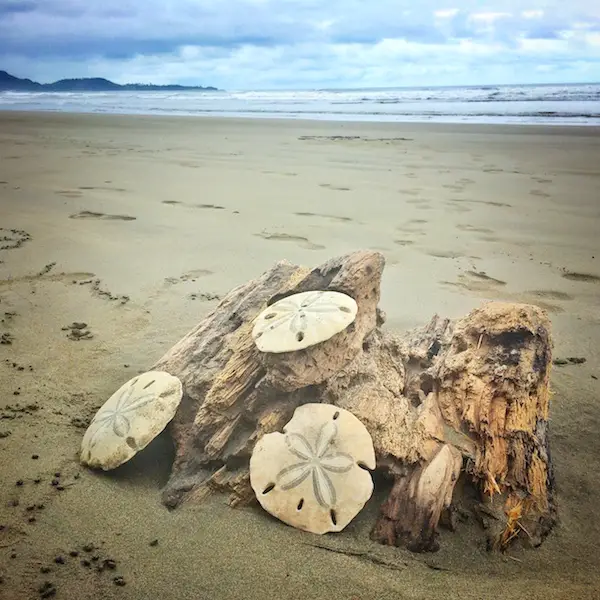 One morning we hiked up to La Tigra, a small hamlet up the mountain.  We are able to walk right from our house making it about 7km each way.  You simply follow the road up the mountainside but being a dirt track surrounded by jungle and small streams, it really doesn't feel like it.  The views from the top are incredible, photos just don't do it justice.  I imagine we'll make this trek again before we leave Jicaral.  We also wandered along the trails around Montaña Grande and found a lovely little river for a snack.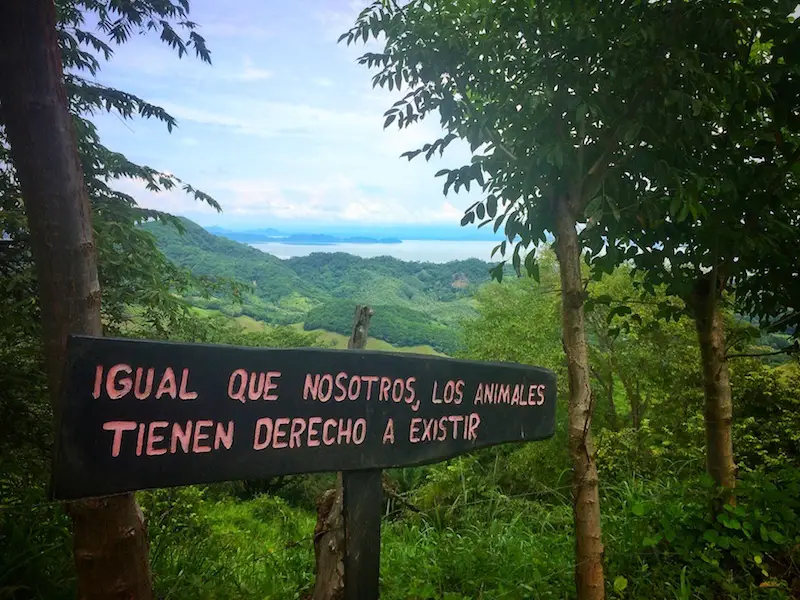 Other successes for the week?
Aside from keeping the animals alive and exploring the area, we have met a few neighbours.  The people next door are pretty funny.  They call the house phone and ask us to come over to the fence to talk.  After introducing ourselves a few days ago, Terry gets summoned to the fence daily for some new treat Rosa has cooked for us!  So far we've been given tortillas, a fudge-like sweet and tamales.  We need to return the favour but I'm not much of a baker and there are limited supplies in the kitchen.  Any ideas?
Next door to them is a little store, or pulpería, that sells eggs from their own chickens and cheese from their own cows.  I was a little nervous about the cheese but it's actually quite tasty and significantly cheaper than anything in the stores.  I'm not sure if it's improving, but we are getting plenty of opportunities to practise our Spanish!
I also managed to master the washing machine here.  This one dates back to before my time of doing laundry.  It took me a while to figure it out but we now have clean clothes!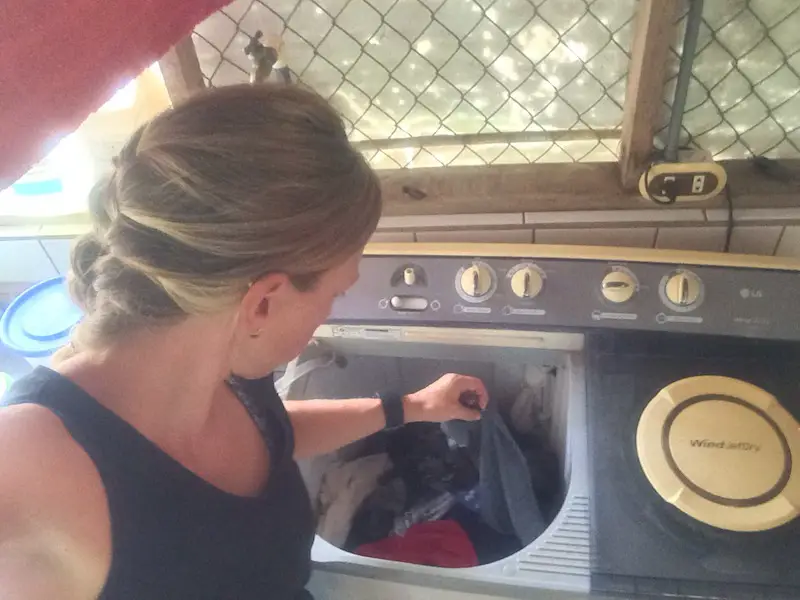 Your turn!   What successes did you have this week?
Where Were We?
We had a request for a map showing the locations we visited.  This is our first attempt at creating an animated map so let us know what you think!  What would you like it to show?  How should it look?
[kad_youtube url="https://www.youtube.com/watch?v=EPo03xigssM" width=760 ]
Read about week 5 here.