Some links in this post may be affiliate links. If you click on them we may make a commission from qualifying purchases at absolutely no cost to you.  Read our full Disclosure Policy here.
Jacó – Costa Rica's Party Town?
Jacó is a big party town so Saturday night we figured we had better go check out what was happening.  There were a number of bars pumping loud music into the street although none seemed to have too many people.  But it was still early.  We found a sports bar down a side street with a few people and a couple of pools tables.  It seemed like as good a place as any to hang out!  About seven games later (we won't mention the score) and a few micheladas it was time to head back out onto the streets of Jacó.  However, nothing seemed to have changed.  We stopped for a rather expensive late night snack on the way home (Terry got slightly carried away with the available meats) and then rolled ourselves home for the night.
Ironically, I think we saw more people drinking in Jacó first thing in the mornings than we did at night.  Groups and couples alike were already walking around by 9am most mornings with almost empty beers in their hands.  We headed to the beach around 9:30am Monday morning.  Two ladies sat nearby with a cooler and about 4 empties each in the sand beside them!
I'm sure in high season it's a crazy place at night.  Perhaps there were so many available options that the smaller crowds were spread a little too thin.  Most bars and clubs in other towns we visited were closed and so everyone went to the same few places.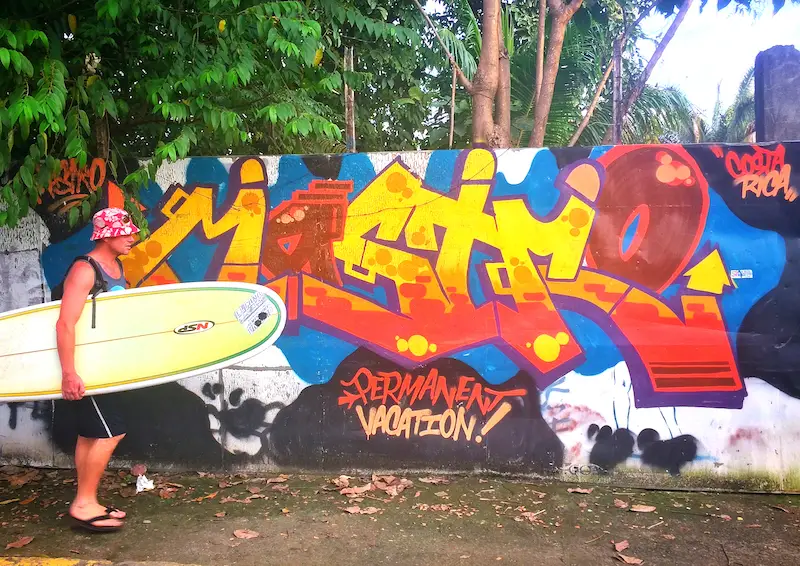 Playa Hermosa
Besides the hours spent on the computer, we managed a hike to Playa Hermosa.  This begins the same as the hike to the lookout but continues beyond.  The trail eventually meets a dirt road and heads back down towards the ocean.  Playa Hermosa is a nicer, black sand beach with bigger waves.  This is where international surf competitions are held annually.  Rental properties, a few hotels and restaurants line the first section of this beach.  It then continues undeveloped for a long way.
We stopped at The Backyard for lunch after our hot, sweaty hike as it seemed to be recommended by everyone.  Not loving the 'gringo' prices, we decided to share fish tacos.  Thank goodness we did!  This appetizer option arrived with 4 wraps filled with fish, lettuce, salsa and a pile of chips in the middle for good measure.  It was more than enough for the both of us and definitely tasty, although our fruit smoothies were probably our favourite part.
A number of expats choose to live in Playa Hermosa and I can definitely see why.  There are nice residential communities within reach of the beautiful beach and just a five minute drive from all the conveniences of Jacó.  However, there isn't any real town to speak of, just the strip of buildings between the beach and highway.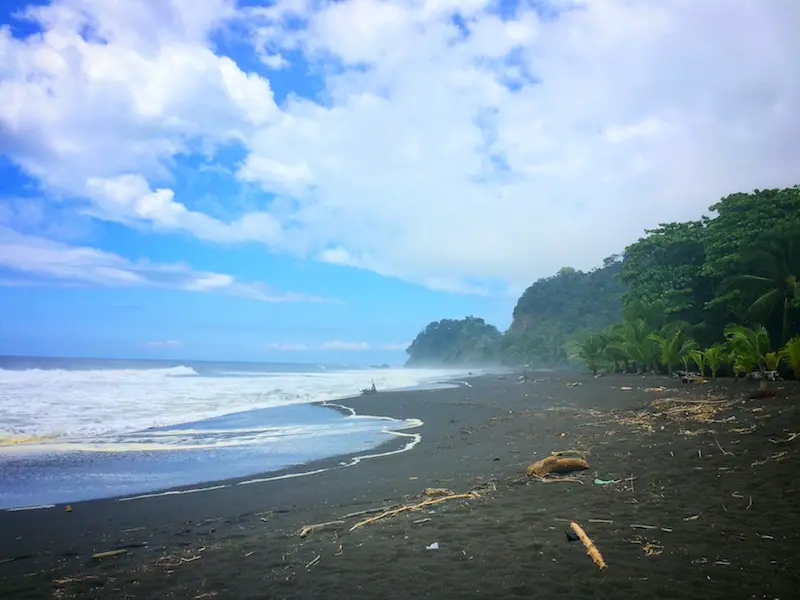 Planning Ahead
We didn't really accomplish a whole heck of a lot this week.  We surfed and relaxed at the beach, bought our bus tickets for the airport on Sunday and got some work done.  If you do find yourself in Jacó looking to surf, remember to visit El Pana Surf Shop opposite Man Cave sports bar.  Elias was, without a doubt, the nicest guy we met in Jacó and gave us a great deal every time.  His prices were far superior to every shop we asked and he always rounded prices down for further discounts!
One major difference with long term travel is that it doesn't always make sense to have everything pre-planned like you probably would on a short vacation.  There are times you need to pull out the laptop and research, plan and book your next steps.  Flying into Panamá on Sunday meant that we had to figure out what was happening after that. One requirement of entry into Panamá is to prove your exit plans with a plane or bus ticket out of the country.  We also had to skip ahead and make plans for New Year's as my family will be flying down to meet us.  We now have a ticket to Ecuador booked and know that we will be in Perú in January!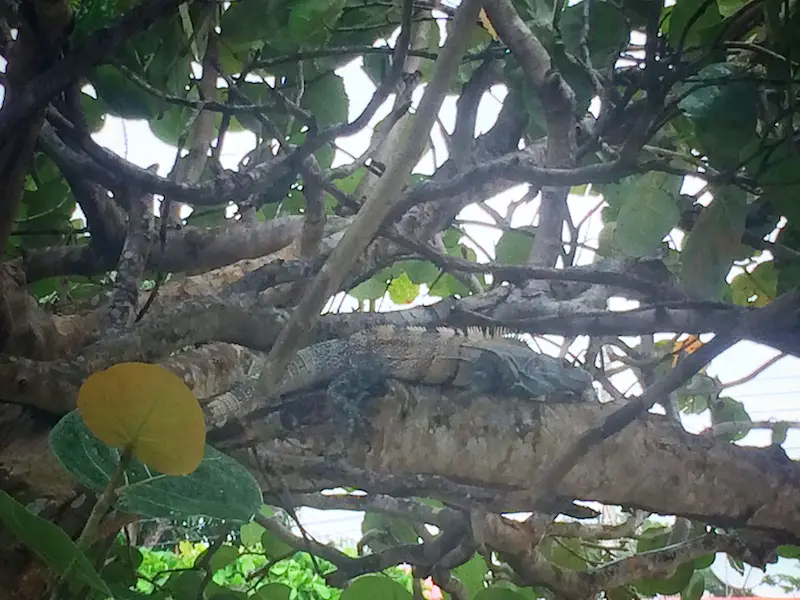 Would We Live Here?
Of all the places, we've been in Costa Rica, Jacó is high on my list of places to move to.  While definitely not the most charming of Costa Rican towns, the added city conveniences as well as easy access to San José and nearby attractions makes it a good option for long term.  I probably wouldn't recommend it for a vacation however (unless your top two activities are surf and party).  Or perhaps Nosara would come out on top…  Over the coming months we'll be posting more detailed information on each of the spots we have visited during our nine weeks in Costa Rica.  Stay tuned!
Click here for all our travel journal entries.