Two Teachers Who Love to Travel!
Welcome to Past The Potholes!  Thanks for stopping by our little corner of the internet where we share our experiences, stories and tips about travel.  
We're Terry and Claire, two Canadian teachers who love to travel and explore new places.  We're not your average nomads – we still have full-time elementary school teaching jobs in Canada so we have to be creative to find time to spend on the road.
Why "Past The Potholes"?  Everywhere we go seems to be filled with potholed, bumpy roads that lead to some of the most beautiful places we've seen.  Plus we like the metaphor that you have to keep going past the 'bumps' to get to the good stuff in life.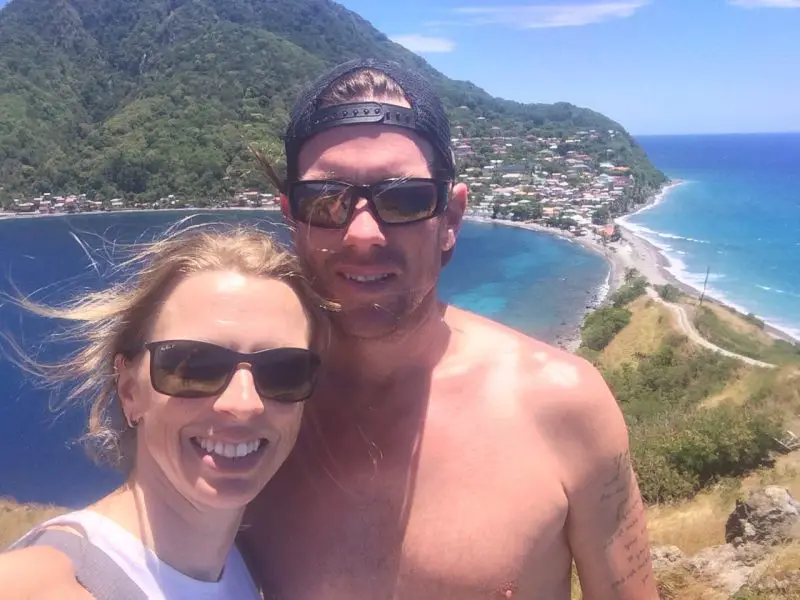 From the Beginning
We don't come from a background of travel.  Both of us grew up in families that, whether financial or personal choice, considered travelling to mean a two-week family camping vacation each summer.
As time went on those camping trips turned into a caravan or RV and eventually even included an airplane ticket!  To a resort.  Vacation packages or driving to a single reservation were travel. 
We had a great time, we loved playing on the beach or camping in the forest and have plenty of childhood stories we can laugh at.  But we didn't have the first clue about true independent travel.
Taking the Practical Route
We were both raised to be practical, sensible thinkers.  Before we even met, we each went straight to university from high school.  A year younger than everyone around us. 
After completing our undergraduate degrees, it was straight to Teachers' College for a second degree.  Before we even had the piece of paper, we were interviewing and accepting teaching positions.
Neither of us took a 'spring break' trip or a vacation with friends because we had school to spend our money on.  We actually missed a best friend's destination wedding as the money just wasn't there.  It never crossed our minds to put this on a credit card and worry about it later!
The Travel Bug Bites
As we began making a consistent income, we started to travel.  However, whenever had enough money and time for a vacation, Claire's family and friends in England would have a wedding, birthday, christening, funeral…  If not, we'd be off to see Terry's parents who spend their winters in Mexico.
Eventually, we agreed that we had to make an effort to see new places even if that meant visiting family less often!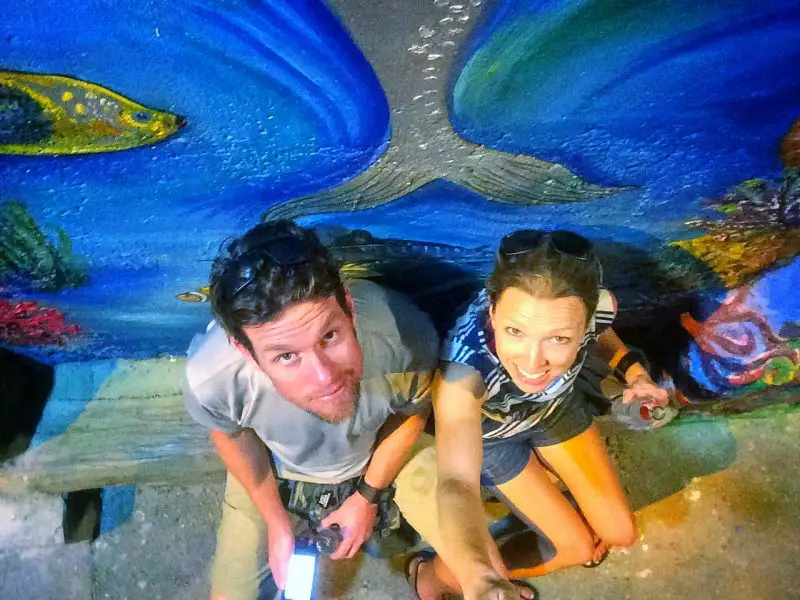 The Turning Point
We started our married life together as we meant to go on: on a beach in the Greek Island of Zakynthos.
During one particularly awful winter, we made the decision to try teaching overseas.  We signed up for the TORF Job Fair through Queen's University and were hired by a school in Tampico, Mexico.  We applied for a leave of absence from our jobs in Canada.
Just a week after returning from Greece, we jumped in a minivan and drove to Mexico to live and work for the next two years.
With zero experience of such things, we arrived in Mexico with no plans beyond the teaching jobs.  Luckily we made some amazing friends who, in their second year, already had ideas of places they wanted to see during holidays and invited us along.
By our second year, Claire had taken on the role of group travel planner.  Armed with a list of the top places still to visit in Mexico with a calendar showing us what time we had left, long weekends and vacations were planned and friends joined us.
During that time we explored much of Mexico.  Every long weekend and school break we were on a bus, plane or in the minivan heading to some new corner of the country.  
When everyone else flew home to see family, we found a new spot to explore.  We told our family in Canada that if they wanted to see us, they needed to come to Mexico!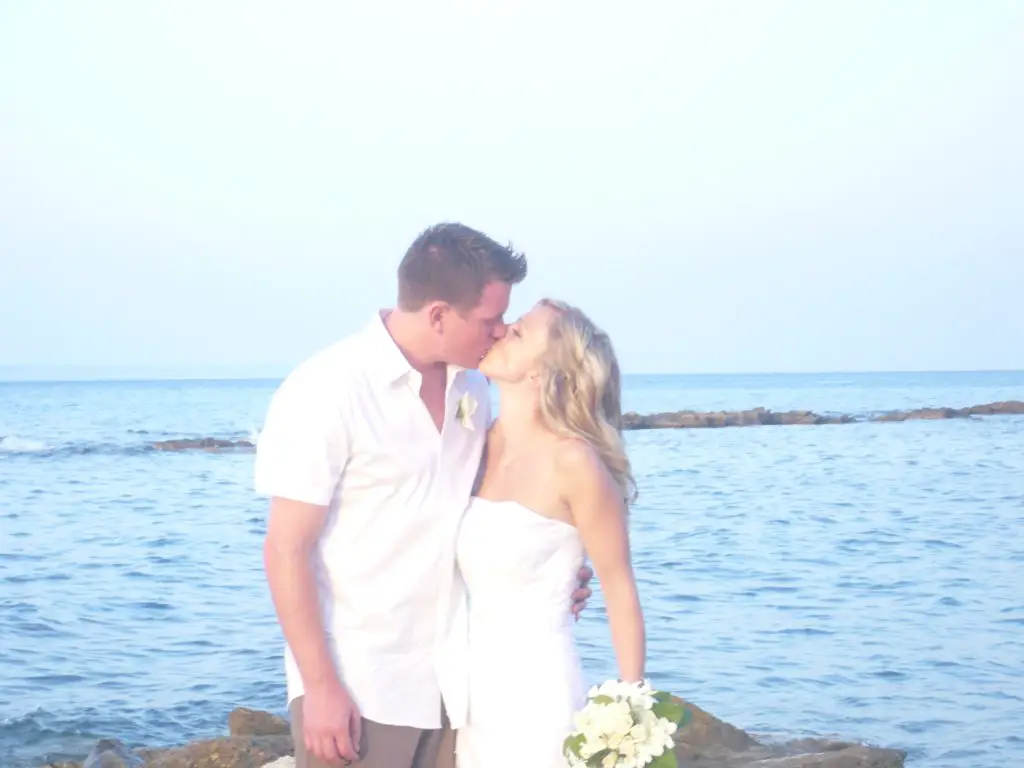 Teaching Overseas
Teaching overseas has its challenges but overall the experience was amazing!  We made some wonderful friends, learned about an incredible culture and got to see so much of a truly beautiful country.  In addition, we really feel it was an excellent teaching experience.  
We returned to Canada with a changed perspective and fresh ideas that we were able to use in the Canadian classroom.
What we weren't prepared for was how much harder it would be to return home than leaving in the first place!  Everything was the same but we were different.  We no longer had the same outlook.  The things we used to enjoy didn't hold the same interest.  
We had seen different ways to do things and found ourselves annoyed by everyday tasks.  Conversations were harder as we were constantly trying to not say "In Mexico…." and bore everyone. Remember American Pie? "That one time, in band camp…" Yep, that was us!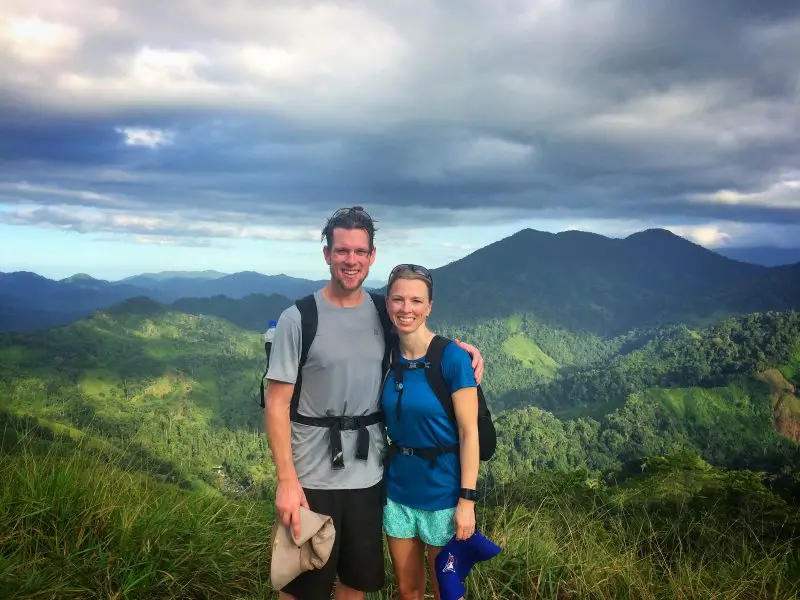 Then what?
Over the next few years, we settled back into the routine.
We were back to taking short trips during school holidays.  Our trips are carefully planned to make the most of the time we have.  Claire is a little geeky and has gone so far as to make spreadsheets to organize the places and activities we want to fit in!
We took as many one or two-week vacations as we could during the school holidays.
Eventually, we decided it was time to try teaching overseas again.  This time, being the experienced pros we were, we skipped the job fair and applied directly to schools around the globe.  Our requirements were a warm climate and close to an ocean!
A few months later, we boarded a plane and moved to Trinidad.  We made great friends, joined a hiking group, a squash club and explored Trinidad and neighbouring countries.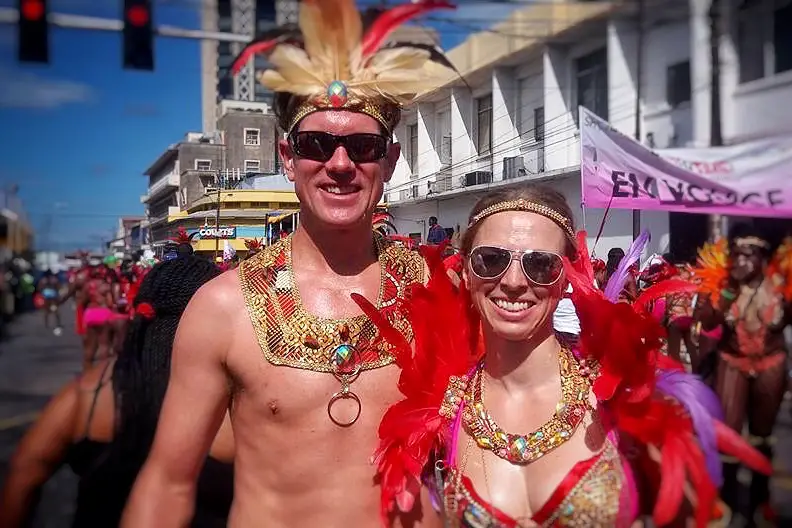 Becoming Digital Nomads
After that year, we said goodbye to Trinidad and left for a year of full-time travel.  There were many things we loved about our life in Trinidad but decided we couldn't throw away an opportunity to travel.  Claire had been working online and it was going well.  Why couldn't we both do that?  And if it ate through some savings… well, we knew we had our teaching jobs to return to.
Starting in Costa Rica, we followed the Pacific coast south to Peru, back up to Mexico, then over to Europe.  We love to travel slowly, trying to really discover the lifestyle in each location. 
Our travels have included hot tropical beaches in Panama, mountain hiking in Peru and freezing glaciers in Iceland.  We've refined our packing over and over until we finally know what we need and how to pack for every climate.
We favour locations with warm climates, ocean access, hiking and outdoor adventures, plenty of sports and amazing cultures.  We also enjoy being active so you can be sure to hear about golf, squash, surfing, hiking and kiteboarding opportunities in the countries we visit.
Being the planning nerd she is, Claire carefully researches and creates careful itineraries for our shorter trips.  We've discovered what does and doesn't work for planning the perfect vacation.  Get tips and trick, as well as ready-to-book itineraries throughout our posts.
What's our travel budget?
We don't really budget, oops.  We just know what we can afford and don't waste money on unnecessary luxuries.
While still trying to keep the budget as low as possible, we always pay for a private double room albeit perhaps in a hostel.  Where possible, we opt for a private bathroom too but we're flexible on this.  Generally speaking, I look for the cheapest option with great reviews but our standards vary depending on the location.
If it makes sense, we'll walk or take the local bus to save a few dollars.  However, if that is just a huge headache, we'll spring for the cab.
If an activity can be done independently we absolutely will figure it out on our own.  If the tour will save loads of time, hassle and generally be good value, we'll pay for that.
Do you have a similar travel style to us?
---
Get started on your next adventure!
---
Still here?  Then I'm guessing you love to travel as much as we do!  Whether you're looking for inspiration, planning tips, or ideas that will let you travel more frequently you're going to want to stick around.
Follow our adventures on Facebook, Instagram and Twitter.  We'd love for you to join us on our adventure!