6 Incredible Things to do in Split, Croatia
Some links in this post may be affiliate links. If you click on them we may make a commission from qualifying purchases at absolutely no cost to you.  Read our full Disclosure Policy here.
We recently spent a month in Croatia and had an incredible time exploring both the islands and mainland.  There are so many places well-worth a spot on any Croatian itinerary that we had a really hard time narrowing it down and picking places.
Despite having a whole month, we only managed to find two days to explore Split.  We loved it, but obviously left a lot undiscovered.  
So we asked Sam from Sam Sees World to give us her top 6 things to do in Split, Croatia.  Let us know if you agree with her choices!
---
[space_20]
[space_40]
 The Best Things to do in Split, Croatia
Split is an absolutely stunning city in Croatia.  But despite its beauty, it is quickly overshadowed by the more popular Croatian tourist city of Dubrovnik.  As a result, there is limited information on what to do in Split.  However, Split is a European city like no other.  Its location right along the Adriatic Sea provides ample beautiful beaches, and its Greek and Roman influence have resulted in a rich history and stunning architecture.
When I first went to Split, my expectations were low.  I didn't know what to expect and hadn't heard that much about Croatia in general.  But I was blown away once I arrived!  The city is absolutely stunning with so much to do, see, eat, and explore! Not only is the town of Split fantastic, but the surrounding attractions and cities are as well.
I am ready to bridge the information gap and tell you what to do in Split from my amazing experiences!  If you are planning and trip, make sure to includes some of these activities in your plans!  You will not be disappointed.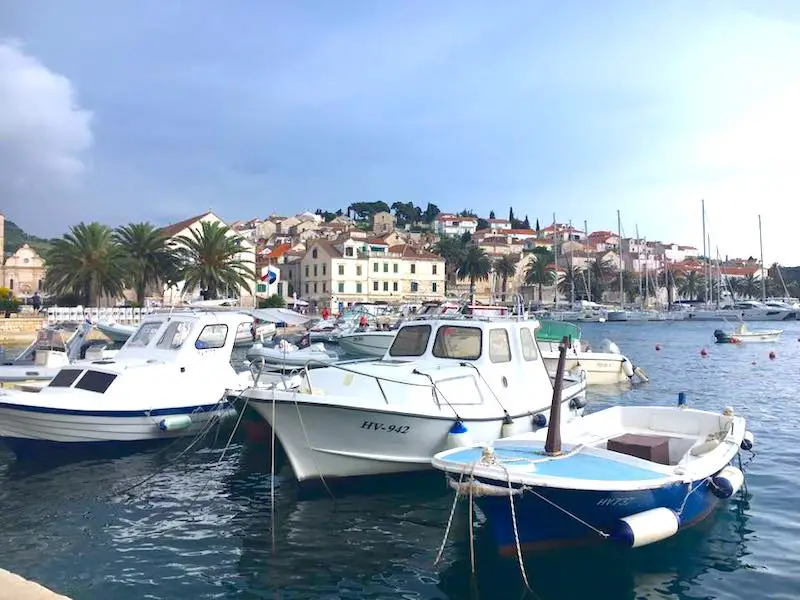 Go to the Beach
Split is packed with a ton of stunning and exciting beaches! There is a beach for every type of traveller and every mood. From party beaches to relaxing beaches to private beaches you are sure to find your perfect option.
The beaches in Split are a great way to relax and admire the stunning Croatian surroundings after a long day's travel.
Head to Diocletian's Palace
Diocletian's Palace is a stunning palace to explore that makes up a large part of Splits Old Town. Its origin dates back to the 4th century Roman times, where it served as the Roman Empires – Empire Diocletian – seaside residence. The Diocletian Palace is one of the best-preserved palaces from the Late Antiquity Era. It is two floors of fantastic stone architecture, and its size is more of a citadel than a palace.
Exploring this is a must when visiting Split. There are centuries of rich and meaningful history just spilling out of this structure. Seeing this UNESCO World Heritage site is both significant and surprising. Although it is in quite a good shape for its age, it is important to understand that it is not in its complete form that it once was.
Head to Peristyle
The centre of the Palace is called Peristyle, and from here you can get to the basement and balcony of the Palace. Back in the day, this courtyard was where the Emperor's subjects would bow to him. Nowadays, it full of excited tourists craving to see the historic areas, and gladiators to take photos with.
This attraction has grown even more in popularity in recent years because it is also a filming spot for Game of Thrones. I'm sure this doesn't come as a shock.
See Krka National Park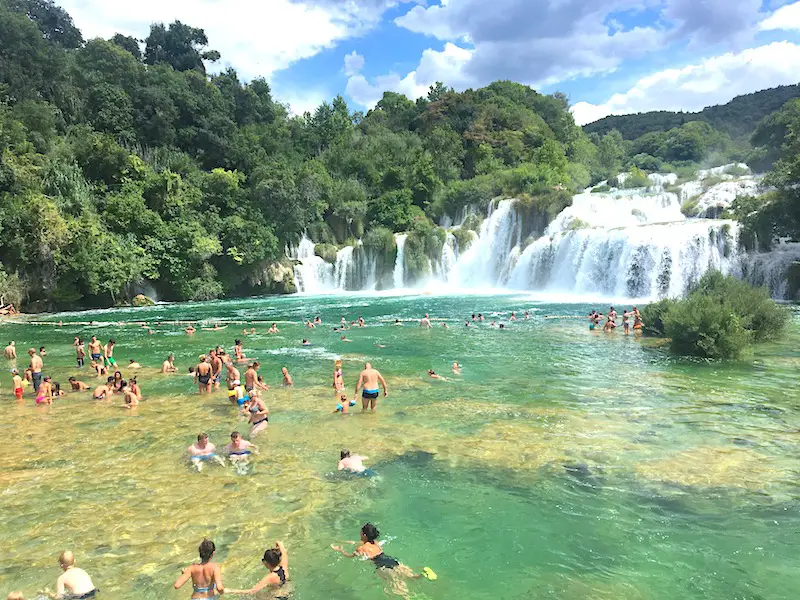 I have to admit, there was one attraction in Croatia I had heard a lot about before my visit, and it was Krka National Park. When I first saw the photos of the enchanting park with its magical waterfalls and beautiful foliage, I could not believe it. I knew this would be the number one place I wanted to check out on my visit.
Krka is absolutely beautiful, the waterfalls were amazing to look at, and the surrounding nature is lovely. Despite its beauty, it was full of people which, in my opinion, took away from it a little.
However, I went to Krka in July, which is the busy season! If you don't like huge crowds, I wouldn't suggest going in the summer. In the offseason, it is probably much less active.
Explore the Old Town
Walking around Split's Old Town is the best way to immerse yourself in Split's history and get acquainted with the city. Although Diocletian's Palace is in the Old Town, exploring the unknown and hidden areas is also very exciting! Go down the little hidden alleyways, touch the smooth stone surfaces, and get lost in the maze of streets. The whole Old Town feels like a movie set.
Set aside some time just to walk around and see what this area has to offer. You can also wander into some of the stores along the way to go shopping. More so, you can stop for a drink at one of the many restaurants and pubs. Exploring the Old Town, and then getting a drink in one of the squares full of cafes is one of the best things to do in Split.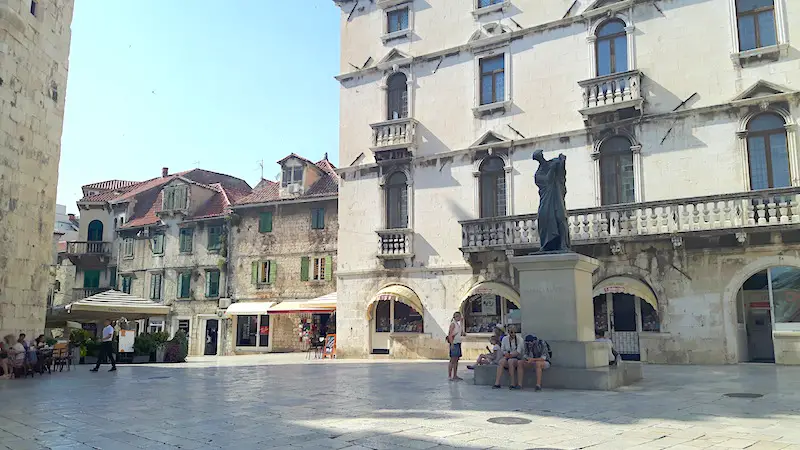 Go on a Day Trip to Hvar
One of the very best things about Split is its prime location. From Split there are a ton of day trips for you to embark on that will blow you away. There are plenty of tour companies that will bring you there, give you helpful information and guide your visits! I highly suggest you break away from Split for a day and go to one of the neighbouring areas to experience even more of Croatia!
The best day trip from Split that will blow you away is Hvar. The town of Hvar is a naturally beautiful island near Split. It is the chic, high-end island that attracts a more affluent crowd. The city has a rich history with its fortress walls and renaissance era Cathedral. Inside the city walls are galleries, boutiques, and restaurants, and surrounding the island are super-yachts on summer holiday.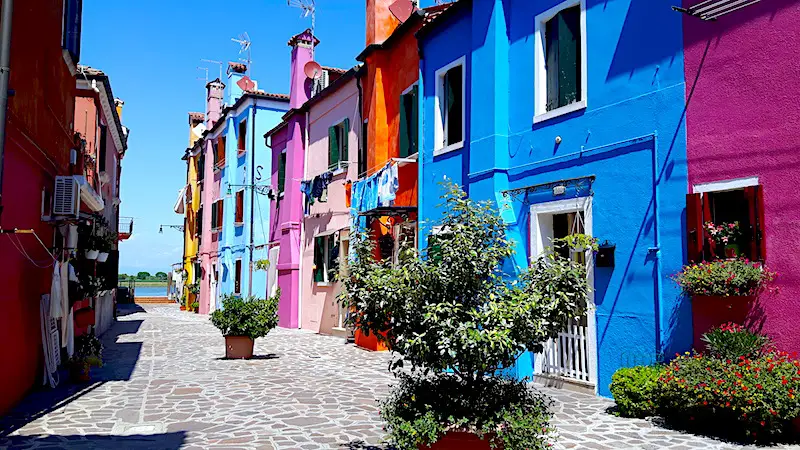 READ THIS POST:
Discover our 3 Day Venice itinerary – just a short ferry away!
Hvar is an excellent spot for wine lovers too. Hvar – also known as "island of lavender"- is the most famous Croatian winemaking zone. Whether you're a red wine lover or white wine lover, there is a delicious wine for you!
Hvar also has many beaches that have crystal clear waters and sandy beaches. If you want to escape some of the busier Split beaches, heading to one in Hvar for a more tranquil day is a grand option.
From Hvar, there are also additional trips you can take to areas like the green and blue caves!  Nothing can prepare you for the beauty of these caves. They are stunning and 100% natural.

AUTHOR BIO
Samantha Karen is the founder of the travel bog Sam Sees World. She is a millennial traveller on a mission to seek the new and unknown so she can document her experiences and inspire others to explore this wondrous world. Her objective is to provide valuable information on the best things to do, see, eat, and experience while travelling and getting some good Instagram photos along the way.  Find her on Pinterest and Instagram to follow along.

Resources to Book your Trip to Split, Croatia
Are you convinced that you need to visit Split?  We don't blame you!  Let us help you find the best deals and get prepared for an incredible vacation.
BOOK YOUR SPLIT ACCOMMODATION
We found a small but comfortable room with an amazing sea view on Booking.com.  In general, we found Booking.com and AirBnB the two best options throughout Croatia.  They had the most accommodations listed and the best prices every time.
If you don't already have an AirBnB account, use our AirBnB link for a $45CDN savings on your first booking.


ALWAYS BUY TRAVEL INSURANCE
We use and recommend World Nomads.  They have an incredibly simple and transparent quote and purchasing system (we literally bought our policy online at midnight before embarking on a year's travel!).  In addition, they were super helpful when we had to make a claim.  Get a quote in seconds.

[space_40]
FIND THIS HELPFUL?  PIN IT FOR LATER!
[columns] [span6]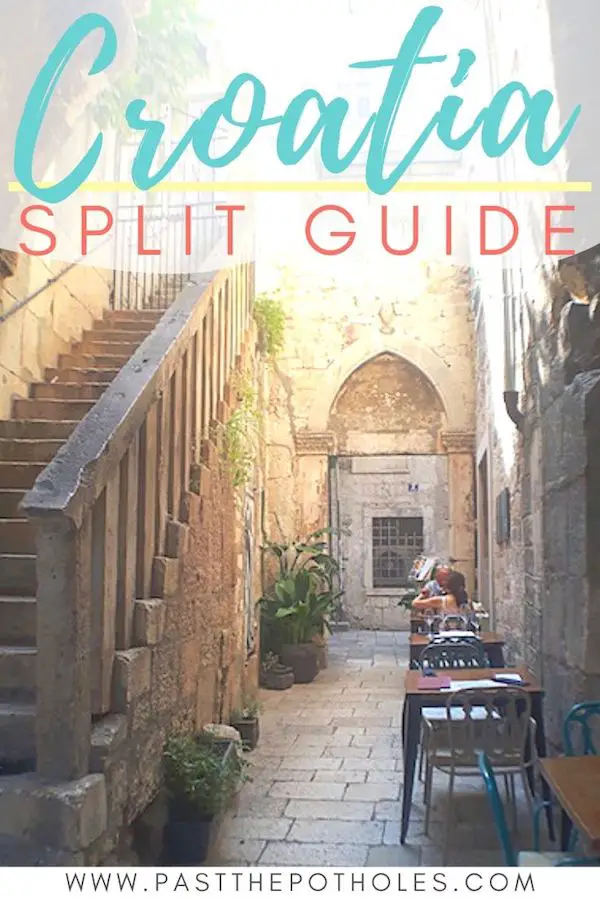 [/span6][span6]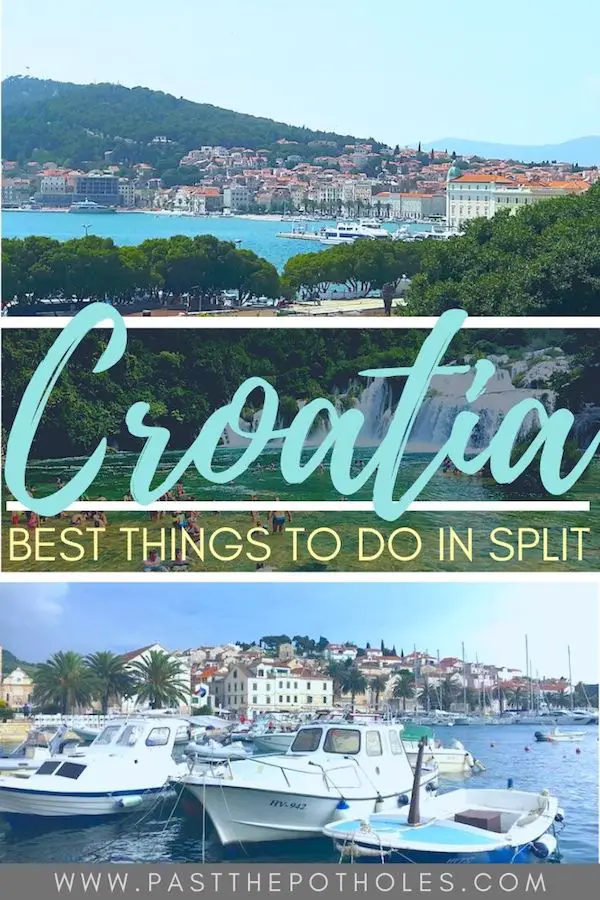 [/span6][/columns]
Return to our
Destinations
page for more travel inspiration.