One Week Tobago Itinerary
Some links in this post may be affiliate links. If you click on them we may make a commission from qualifying purchases at absolutely no cost to you.  Read our full Disclosure Policy here.
Beaches, jungle, wildlife, adventure…this little island packs a huge punch!  Best of all, it hasn't been taken over by tourism yet.  If Tobago isn't already on your travel list, it should be.  Based on our experiences, I've created a one week Tobago itinerary to get you started!
We had the pleasure of living and working in Trinidad for a year which means incredibly easy access to its sister isle, Tobago.  The two islands make up one nation and there is an 'air bridge' between them.  This is a 15-minute flight that runs just like a bus service, every half hour.  We were lucky enough to get across to Tobago a few times during our year and toured the entire island.  We actually completed a modified version of this One Week Tobago Itinerary so we know what we're talking about!
Why not visit Trinidad too?  It is full of incredible things to do and see!  Read
more about Trinidad
now.
How to get around Tobago
We definitely recommend renting a car when you visit Tobago.  The only exception is if you plan to stay in the Crown Point area as that is perfectly walkable.  However, do this and you'll miss the best of Tobago!  We've used Rental Cars before with great success.  They compare hundreds of car rental companies and give you the best deals.

For this itinerary, you won't need a car until the third day.
One Week Tobago Itinerary
Day One – explore Crown Point area
Fly into ANR Airport.  From here you can easily walk to your hotel in Crown Point, or there are numerous taxis waiting outside to take you.  Check-in and take the rest of the day to get to know the area.  Walk down to Store Bay and have the local specialty, Curried Crab and Dumpling.  You could walk over to Fort Milford (nothing much to see but worth the wander anyway).
Check out our list of where to eat and stay in the Crown Point area here.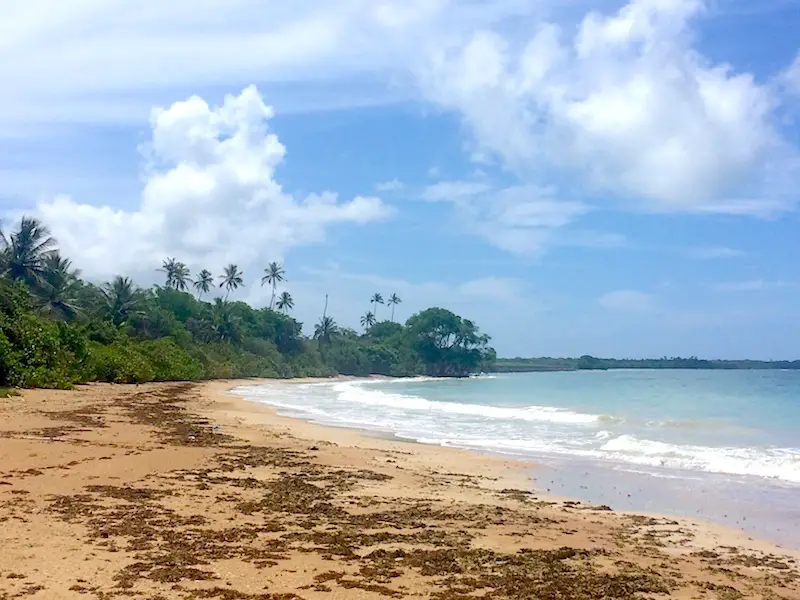 Day Two – enjoy Tobago beaches
Option 1: Beach day at Pigeon Point.  If you're feeling adventurous, visit Brett at Radical Sports Tobago to try some kiteboarding, windsurfing, SUP or Hobie sailing.  Alternatively, relax on the beautiful white sand beach and take a dip in the turquoise waters when the sun gets too much.
Option 2: Take a glass bottom boat tour to the Nylon Pool and Buccoo Reef, or a Catamaran ride.  These tours generally leave from Store Bay.  You can book in advance if you like but you will have no problem finding people wanting to take you out if you just show up at the beach!
Option 3: Head over to Mount Irvine Beach for some surfing.  Take a taxi and spend the day at the beach.  There are a few much quieter bays that you can walk to from here.  Keep in mind that surfing season is officially September to May, with larger more powerful waves.  Depending on your skill level, plan your surfing adventure accordingly!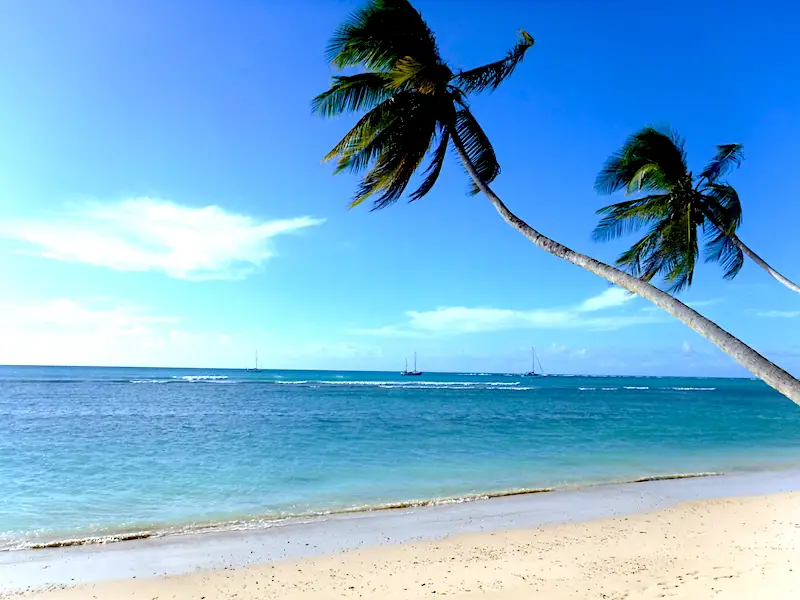 Day Three – north coast drive with a waterfall hike
Pick up your rental car first thing and head out along the north coast.  The best way to find this waterfall is by using the Maps.Me app.  Stop and hike at Highland Falls.
When you've had enough, return to your car and continue heading north past Castara until you reach Englishman's Bay.  About 1.5km past Castara you will see a sign indicating a left turn, the beach itself isn't visible from the road.  Here you can relax in the sand, snorkel and have lunch at Eula's Restaurant.  Refuelled, continue your drive up to Speyside and check into your hotel for the night.
Find out where to stay and eat in Speyside here.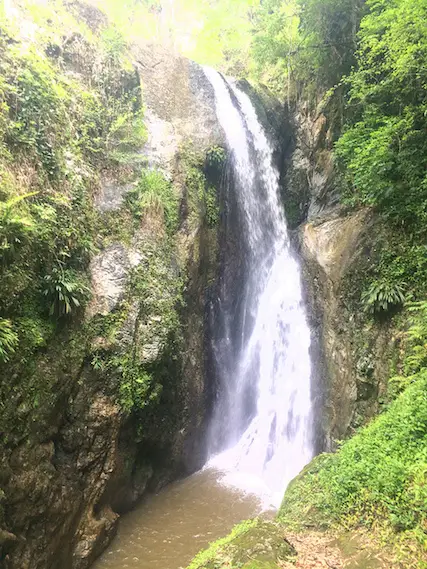 Day Four – diving or birdwatching
Option 1:  In the morning head out on a dive.  If you are not certified you can book a resort dive, if you have your certificate you will have a few more options.  There are a number of dive shops but, more than likely, your hotel will have one and may give you a 'stay and dive' deal.
Option 2: Take a boat tour to Little Tobago for excellent bird watching.
In the afternoon, drive over to Flagstaff Hill for the beautiful view over the Caribbean.  This is a great spot to take a picnic too.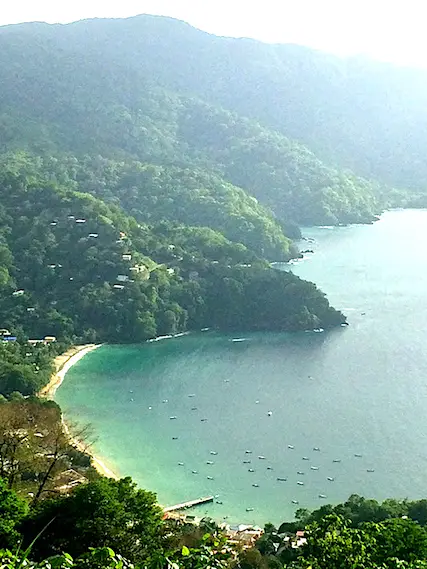 Day Five – Charlotteville and Pirates Bay
Check out of your hotel and head to Charlotteville for lunch at The Suckhole.  This has become THE place to eat and we discovered why.  Arrive early and be prepared to wait.  We took cards and played Cribbage to waste away the hour+ wait for our food.  Get the catch of the day, you won't regret it!
Walk off your massive lunch along the bay in Charlotteville and watch the fishermen at work.  Get back in the car and head over to Pirates Bay for a swim, snorkel or sunbathe.  See this post for more information on how to get there.  When you've had enough (be sure to leave enough time before dark), drive to Castara for the night.
Check out our list of places to eat and stay in the Castara here.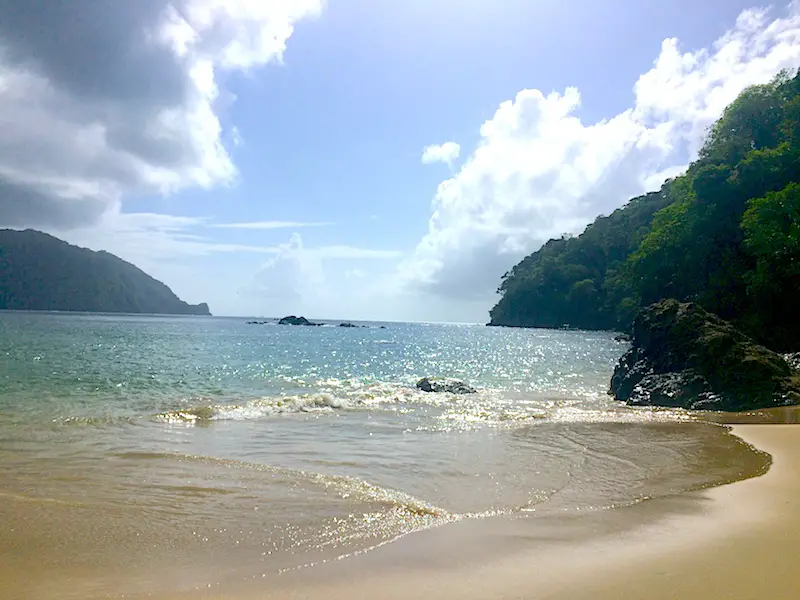 Day Six – hiking in the Main Ridge Forest Reserve
No Tobago itinerary would be complete without a visit into the Main Ridge Forest Reserve.  Get up early and drive into the forest for a hike.  We recommend the Gilpin Trail, the main trail through the reserve, that includes three waterfalls and lots of diversity.  However, there are other options depending on your preference.  Read more about the hikes here.  After your hike, you will almost certainly be hot, sweaty and hungry.
Stop in Parlatuvier for a swim if you like but be sure to go to Glasgow Bar perched on the cliff above the town to the southwest.  Sit upstairs for the best view.  We only stopped here for a refreshing beer however another group's food arrived at their table just before we left and it looked delicious.  Don't make the same mistake we did, go ahead and order!  The rest of the afternoon can be spent in Castara.  Try snorkelling and maybe you'll see the large stingray population here.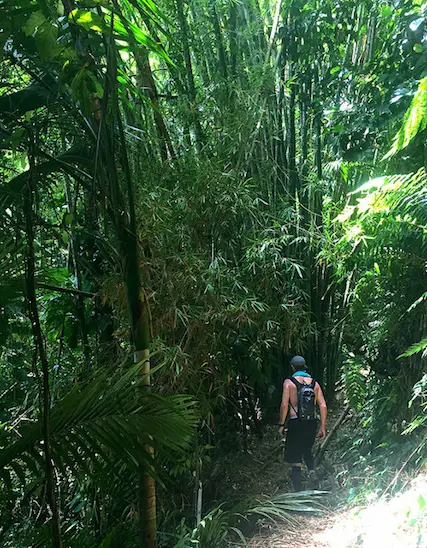 Day Seven – Fort King George on the way home
On your way back to the airport, stop in Scarborough and visit Fort King George if you have time.  It's an interesting cultural and historical place in addition to the amazing views across to Trinidad.  Alternatively, any of the other activities or places that you didn't have time for earlier in the week could fit in here.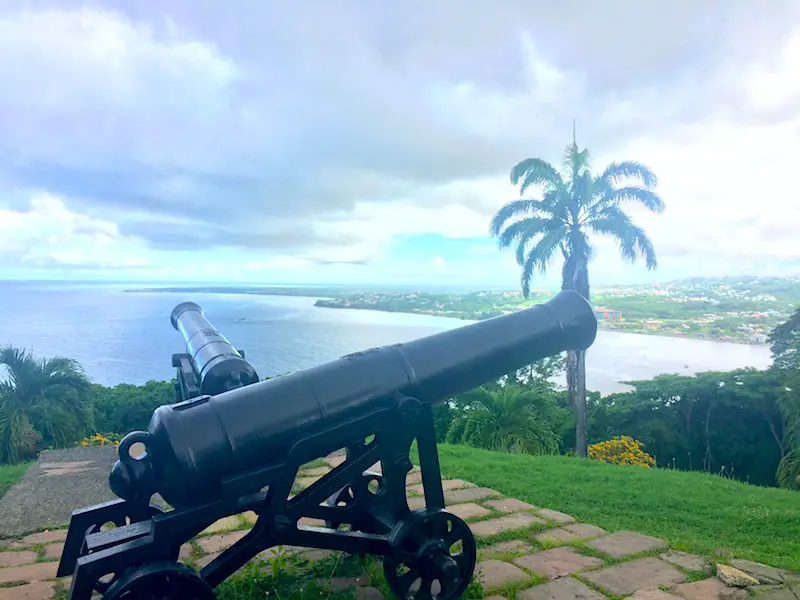 NOTE
This Tobago itinerary allows for a day to go SCUBA diving.  If you don't plan to dive, or birdwatch, we would suggest skipping Speyside.  There really isn't much else to do here.  If you choose to skip this section either spend an extra day around Crown Point or Castara.  This will give you more time to do one of the other suggested options, an extra day of your chosen watersport or just have an extra beach day!
It is also possible to complete this in reverse if you would rather end with a relaxing day at the beach.  This would be an especially good option if you arrive early and leave late.
Like this post?  Pin it for later!
[columns] [span6]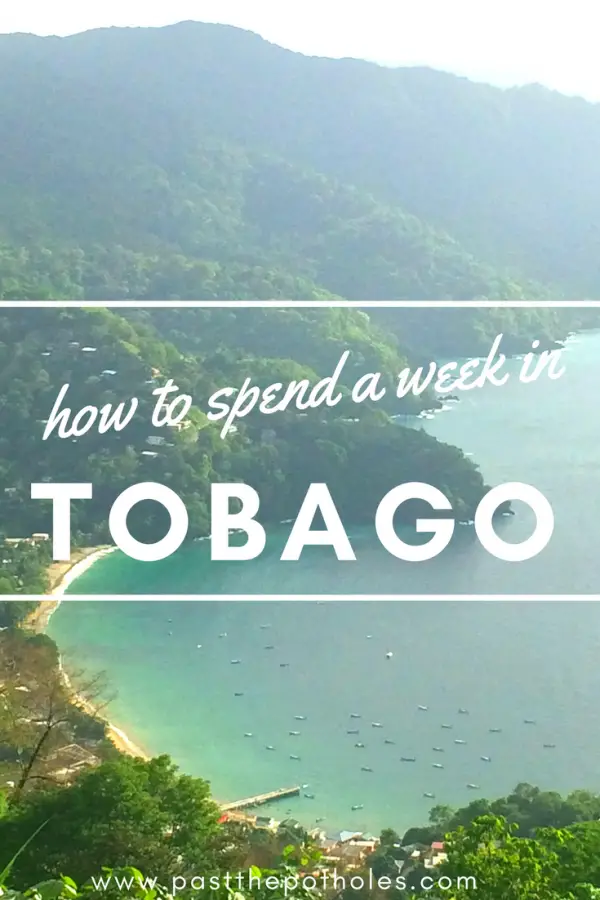 [/span6][span6]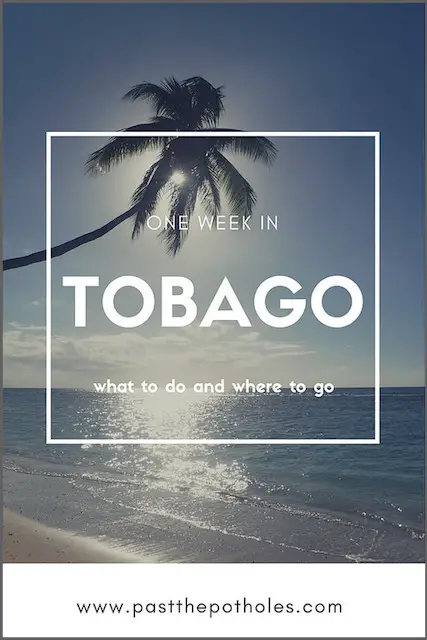 [/span6][/columns]
Have you ever been to Tobago?  What would your ideal Tobago itinerary look like?  What is top of your 'must do' list?  Add your ideas in the comments below!
Go back to our Destinations page.