The Chapala Sports Circuit
Some links in this post may be affiliate links. If you click on them we may make a commission from qualifying purchases at absolutely no cost to you.  Read our full Disclosure Policy here.
Another week in sunny Mexico!  Listed as the second best climate in the world, Chapala is always beautiful.  Even their rainy season consists of gorgeous sunny days and rain storms at night.  Thanks to the high altitude it's not at all humid.
That is until we visit apparently.  This is now our second consecutive trip here to find rain, cloud and cool temperatures – in the dry season!  Luckily we've been enough to know that this isn't the norm and it has given us a chance to get caught up on a few things but still, really?!
On the Circuit
We did manage to squeeze in a few nice days and headed out to the pickle ball courts and baseball diamond again.  No one was complaining much about the cloud cover while running around.
Terry managed to make it out to the volleyball a couple of times this week.  After a lot of conflict it has become much more serious and moved to the beach so I was strictly spectating.  The weekend saw the start of the Chapala Carnival so tents, activities and plenty of people have flooded the malecon and pier area.  The beer tent provided the perfect opportunity to grab a couple of cheladas before settling into our spectator roles.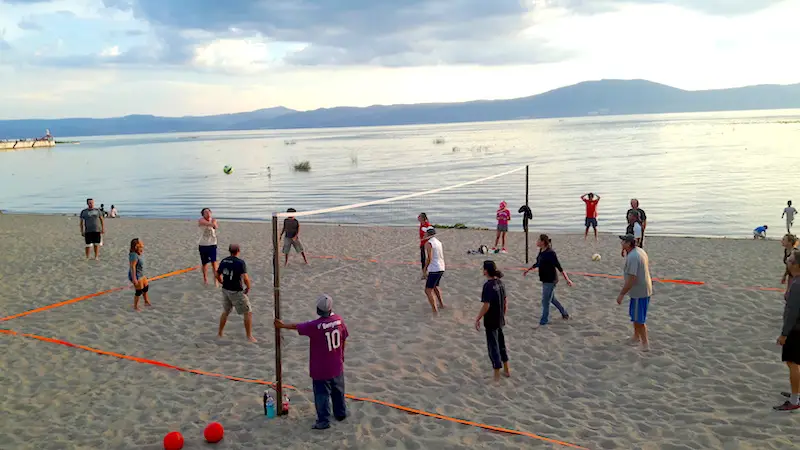 Wednesday afternoons are reserved for line dancing so we headed to a cute little restaurant in Ajijic for an hour or so of fun.  Mostly we sat back, surveyed the scene and drank cheladas but we did join in a couple of times.  Our 'efforts' were rewarded with the most delicious ribs for dinner, the Wednesday special at Adelita's.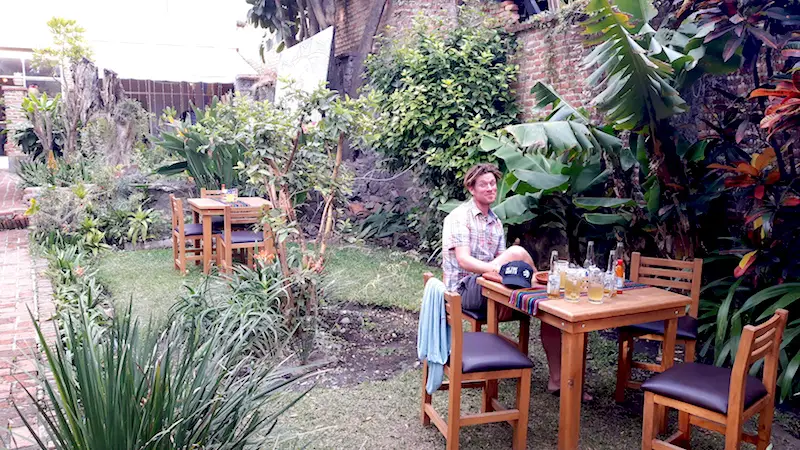 Mexican Markets
It is impossible to not visit the local markets down here.  Monday is the Chapala tianguis so we headed down after baseball to check out the stalls.  A local's market rather than for tourists, you can literally buy anything here for cheap prices.  Aside from fruits and vegetables Terry managed to snag a couple of shirts for $50MN (about $3.50) one of which is worth around $80 at home!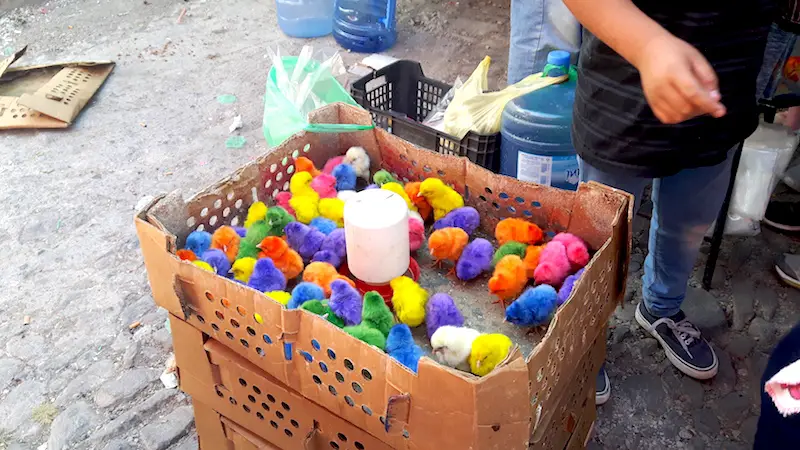 The malecon market was also packed during the holiday Monday and almost every stall was open.  Always full of cute little trinkets, traditional clothing and gifts, I managed to avoid spending any money – until we discovered a man selling bottles of flavoured mezcal.  His samples won us over and we walked away with not one but two bottles.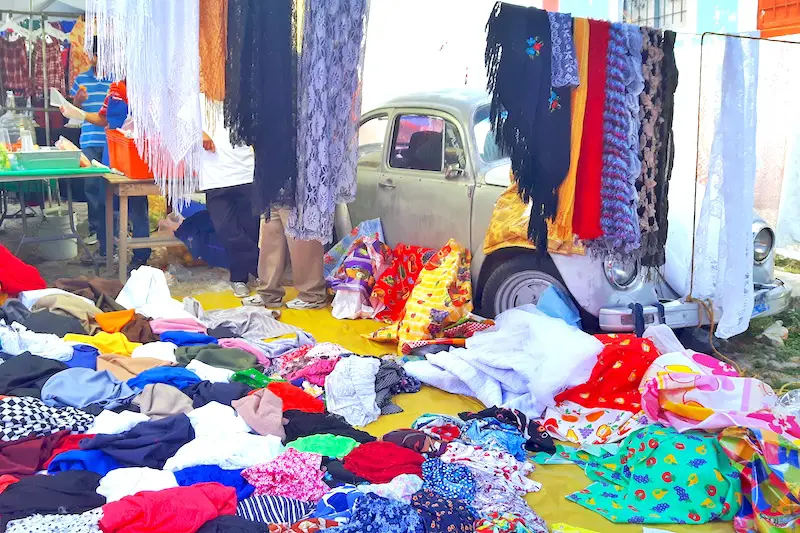 Time for some beach therapy!
We finally got our computer back (all fixed with a complete operating system reinstallation for about $70 – thank you, Mexico!) and ourselves organized to book accommodation in Sayulita.
Saturday morning we headed to the bus station and began our journey of three buses and a taxi before arriving at our bungalow in the late afternoon.  Hungry from the trip, we soon found a restaurant with delicious tacos and refreshing cheladas.  The bill came to around $15!  We'll be here for a week so I have a feeling it won't be our last visit.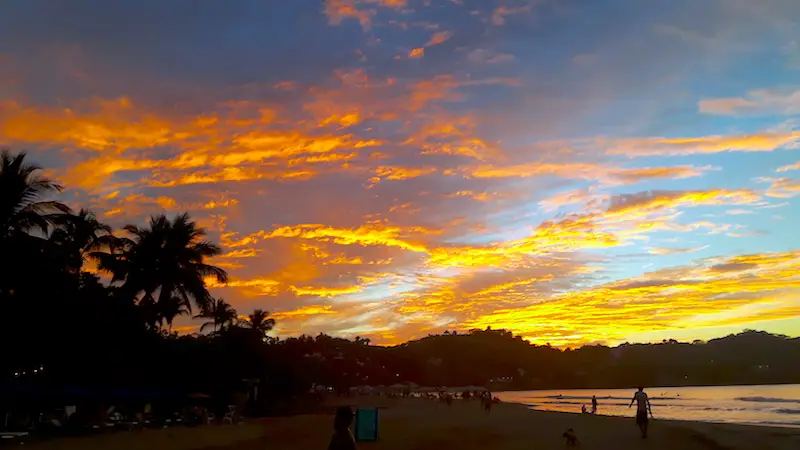 Head back to our Travel Journal page.
Find inspiration on our Destinations page now.