Colombia Travel Tips: How to have the best trip!
Some links in this post may be affiliate links. If you click on them we may make a commission from qualifying purchases at absolutely no cost to you.  Read our full Disclosure Policy here.
Just a few years ago, Colombia was a country in turmoil and only the very brave few considered it a vacation spot.  When people thought of Colombia, most thought of drug cartels, violence and danger.
Over the past couple of decades, however, that has changed.  Colombia has done an amazing job at turning itself, and its reputation, around and it is now a beautiful country with so much to offer for visitors.
If you haven't already you should definitely be adding this South American gem to your travel wish list!  Use these Colombia travel tips to have a safe and happy vacation.
 → Click here to discover the best places to visit in Colombia! ←
Colombia Travel Tips
Getting Around Colombia
Ground Transportation: Long distance travel is best done by bus in most situations.  It is an easy and inexpensive way to move between cities and most buses are quite comfortable with reclining seats, toilets and 'entertainment'.
Be sure to dress warm and carry a sweater or blanket.  It is guaranteed to be freezing!  Earplugs or headphones are a good idea to drown out the driver's choice of music.  Different bus lines serve different regions but Flota Magdalena, Flota Occidental and Bolivariano are a few that are well recommended and serve some of the more traveled routes.
Depending on the city you are in, you may be better off using public transportation or taxis.  For example, Medellin has an excellent metro system and definitely should be used whereas Bogota's bus system is incredibly confusing and it is probably worth taking a taxi instead.  Depending on your Spanish, comfort level, budget and timeline you will be able to make the best choice for you in each city.
Air Transportation: Colombia is a surprisingly large country.  If you are limited for time but still want to experience different regions (and you should!) definitely consider taking an internal flight.  For example, Medellin to Santa Marta would be a 16 hour bus or a 1 hour 15 minute flight.  In this case it makes sense to fly.  Viva Air (previously VivaColombia) is a national budget airlines that usually offers the best prices.  Watch for additional charges for baggage and various services though.  Copa, LATAM (previously LAN), EasyFly and Avianca are other good options.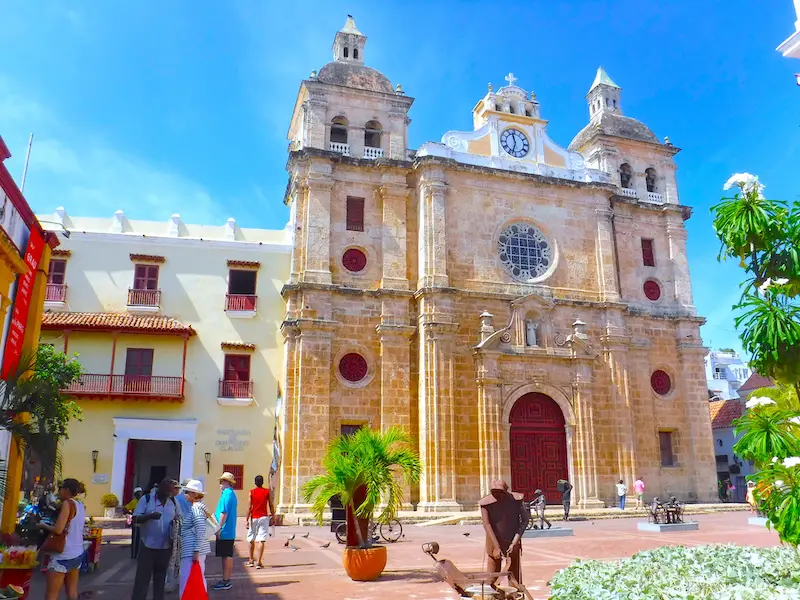 The Best Places to Visit in Colombia
→ Get our complete Itinerary for 3 weeks in Colombia! ←
The major cities of Bogotá and Medellín are worth a visit with Bogota's beautiful colonial district, Medellin's interesting social history and the extensive social scene and nightlife in both.  Cartagena is stunning with both its colonial walled city and location on the hot Caribbean coast while the city of San Gil is the adventure capital of Colombia.  Barranquilla has the largest carnival celebration in all of Colombia.
Smaller towns dotted around the country range from historic, picturesque spots like Barichara or Villa de Leyva to Salento in the coffee region.  Guatape is uniquely beautiful and worth a day trip if you are in the Medellin area.  If you're looking for some quiet, relaxing beach time places like Parque Tayrona and Palomino are excellent options.
Some of the best places to visit in Colombia aren't towns at all!  There are some amazing hiking and nature activities in the country as well.  There are plenty of hikes throughout the coffee region, most notably in the Valle de Cocora.  Santa Marta is a great jumping-off point for hikes into the Sierra Nevada including the multi-day trek to La Ciudad Perdida, or The Lost City.  Colombia also has its very own slice of the Amazon to explore.  For a real tropical getaway, fly to the Colombian islands of San Andres, Providencia or Santa Catalina.
---
---
Check out these tours!
---
---
What language do they speak in Colombia?
The official language in Colombia is Spanish.  Due to the country's somewhat isolated past, there is very little English speaking outside of the major cities and tourist attractions.  If you don't speak Spanish, possibly one of the best Colombia tips we could give is to download the Google Translate app before you leave.
Here are a few phrases that you are sure to need:
Hello – Hola
Please – Por favor
Thank you – Gracias
Goodbye – Adios (although you are much more likely to hear hasta luego)
How much does it cost? – Cuanto cuesta?
Where is….? – Donde esta…?
The bill, please – La cuenta, por favor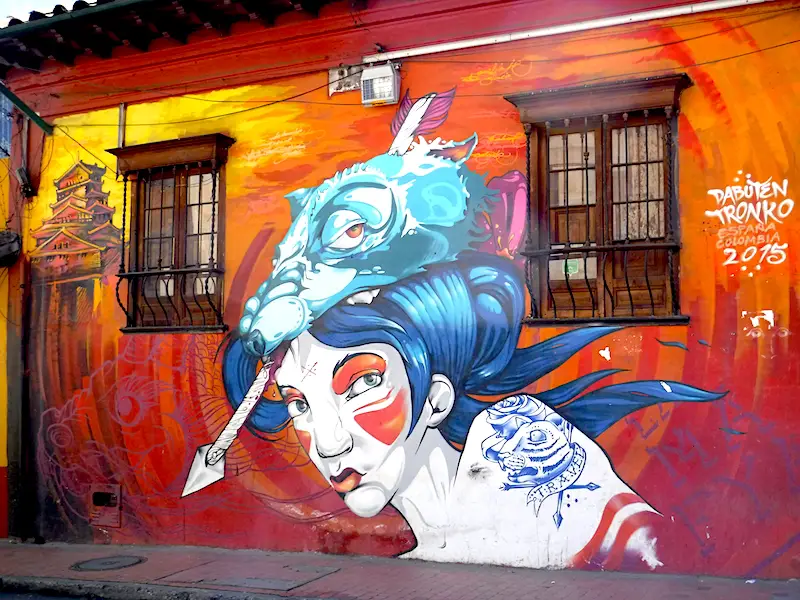 What is Colombia's Currency?
The official currency is the Colombian Peso (COP$).  At the time of writing the exchange rate is approximately:
$1USD = COP 2,900

$1CDN = COP 2,300

€1 = COP 3,600

£1 = COP 4,000
Click here for up-to-date currency conversions.

→ Discover how much you should budget for Colombia now! ←
Do I need vaccinations for Colombia?
There are no vaccinations required for entry into Colombia however a few are highly recommended.  It is, however, possible that you may need proof of vaccinations, particularly yellow fever, to gain entry into your next country when you leave.  Vaccinations against Hepatitis A and B, Typhoid, Malaria and Yellow Fever are probably a good idea but it varies depending on which areas you plan to visit.
Visit a travel clinic in your home country to receive more information about current recommendations for vaccinations.  Be sure to go a few months before you travel as many vaccines require follow-up booster shots to be effective.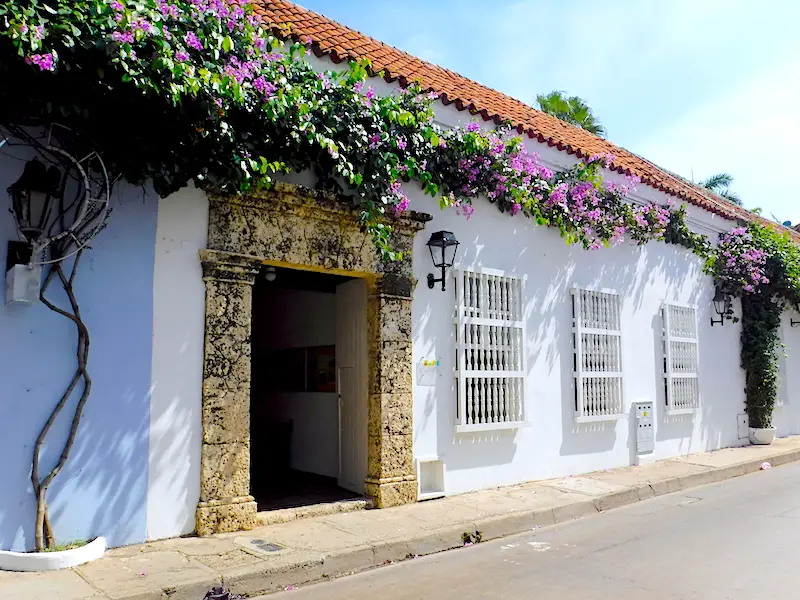 What is the best time to visit Colombia?
Being so close to the equator, weather in Colombia is controlled by altitude rather than seasons.  Places like Bogota, Medellin and Salento are always cooler than on the coast.  While temperatures don't vary much throughout the year, the amount of rainfall does.
Generally, the main dry season is from December to March with a second shorter dry season in July and August.  However, on the coast the rainy season lasts from May to November with September and October being the wettest.  In the Amazon, it can rain anytime.  It is a rainforest after all!  While you can expect rain all year, January to May tend to be the wettest months.  In the coffee region, the altitude creates a climate that sees more consistent rain throughout the year.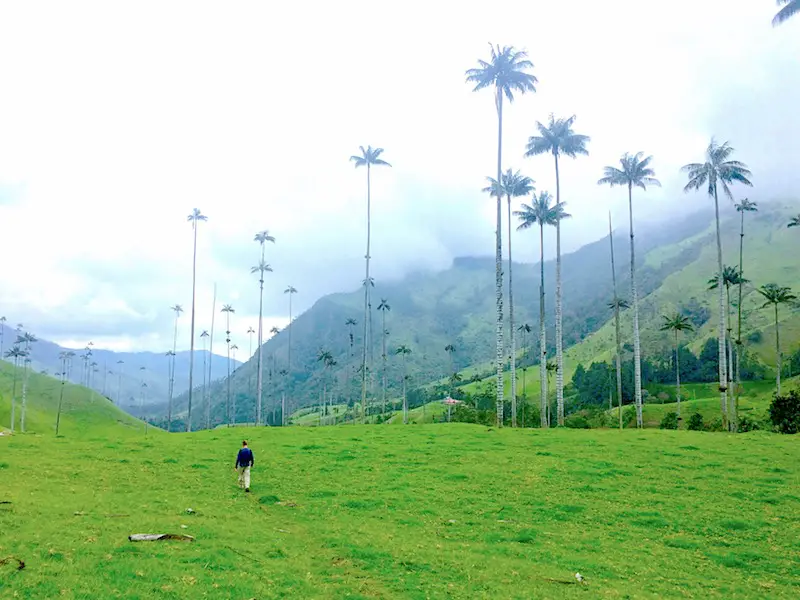 So when is the best time to visit Colombia?  As a rule, the dry season is the best time, especially if you are planning any hikes.  However, it is important to know what areas you plan to visit as the driest months vary.  Additionally, special celebrations such as Carnival or Semana Santa are excellent reasons to visit regardless of the weather.
How is the safety in Colombia?
When discussing Colombia travel tips, it is necessary to include safety.  Colombia is much safer than it was just a few years ago and with a few normal precautions you should have no concerns.  In every major city, we saw a heavy police presence ensuring everyone's safety.
Communicate with the locals and you will discover that Colombians are some of the friendliest people on the planet!
However, poverty is a significant issue so opportunistic robberies can happen, much the same as anywhere in South America (and all over the world).  Keep an eye on your belongings.  Leave valuables at home.  Split money between multiple locations (e.g., wallet and a hidden pocket) and carry a photocopy of your passport.
There are few people living in the downtown areas of most cities.  This means when the businesses close in the evening the streets become deserted and these areas become much less safe.  Stick to areas that are well-lit and full of life – that's where the fun is anyway!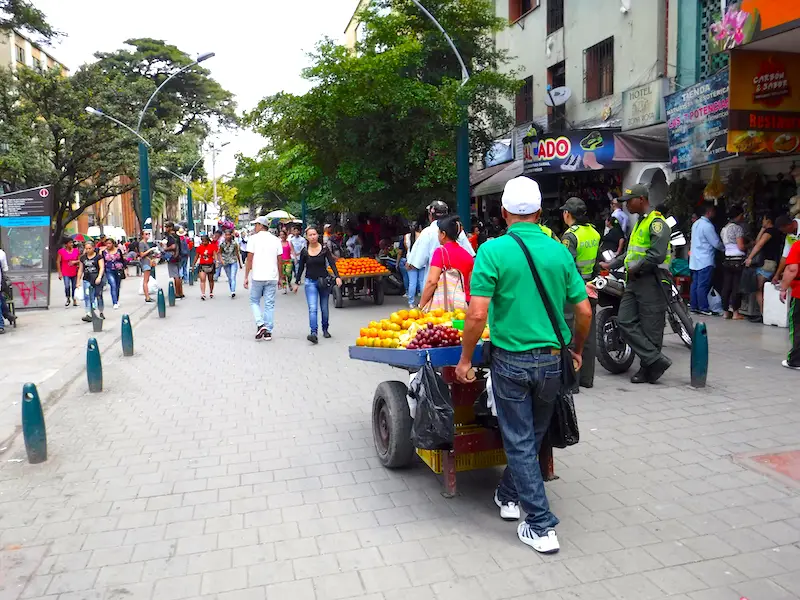 Colombia's problems aren't completely in the past.  Some of the more remote areas of the country are still home to guerrillas, paramilitary groups and narco-traffickers.  The recent peace deal is certainly helping but it is not completely resolved yet.
If you are planning on traveling far off-the-beaten-path you should plan and research carefully.  Seriously consider taking an organized tour of these areas.
Still wondering if Colombia is safe?  Read this detailed description filled with facts, personal experiences and tips to help you enjoy your trip.  Remember to take reasonable precautions and common sense and you will have an amazing time in Colombia.
---
---
An organized tour takes all the guesswork out of your trip. Choose from 181 options now!
---
---
Things to Know About Colombia
The Colombian street sellers are among the most determined we have encountered.  Those offering massages on the beach will actually start rubbing your legs as a way to convince you to take their service.  You will likely find them following you along the road for a while trying to show you their wares and offering cheaper prices.  A firm but kind 'no, gracias', likely repeated a few times, will do the trick.
CANADIANS:  If you happen to have dual citizenship, use your non-Canadian passport! As you go through Immigration, Canadians are routed through their own 'special' line.  While this allows you to skip the lines it will also cost an additional COP 160,000 (about $88CDN) reciprocity fee.
Many museums close on Sundays.  If you only have a day or two in Bogota and want to see the Gold Museum be sure to consider this in your plans, for example.
Colombia is a study in contradictions.  It is deeply religious, predominantly Catholic and also apparently values expediency.  Don't be surprised to find that porn and prostitutes can almost always be found right along the walls of the churches.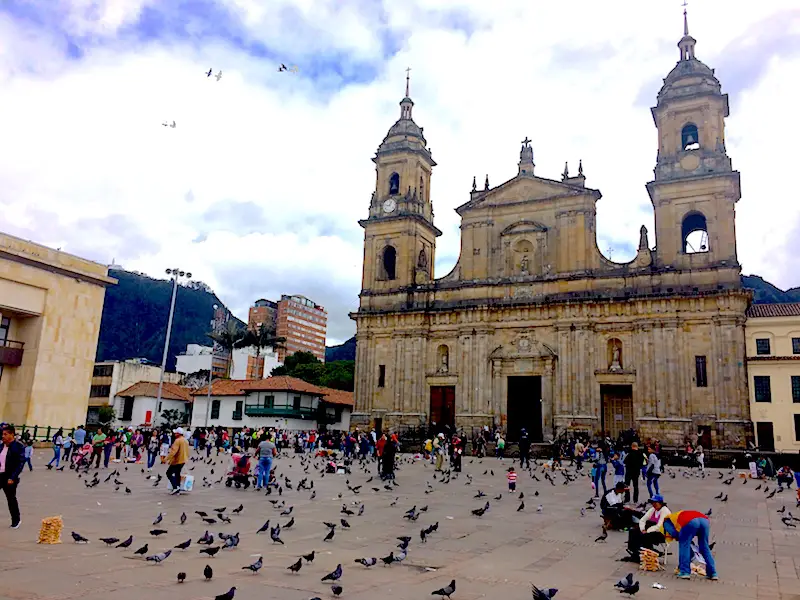 While Colombian coffee is world-famous, most of the best stuff is exported.  Don't expect to find a delicious cup of coffee without a bit of a search.
There are many fruits and vegetables in Colombia that can only be found in this region of the world.  Definitely try some of the cheap and delicious fruit juices that are available everywhere!
 Consider pinning this article if you found it useful!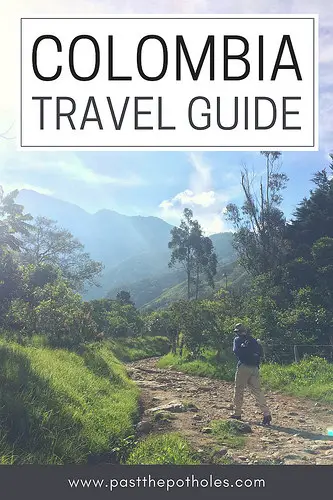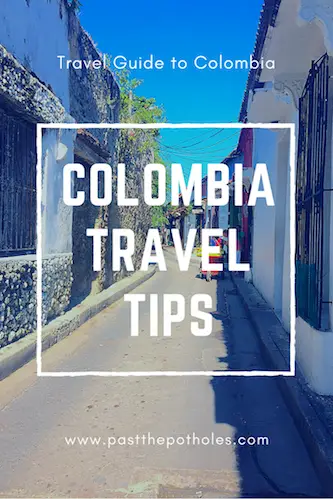 Have you ever been to Colombia?  What are your top travel tips for visiting? Comment below, we'd love to hear them!
Find all of our Colombia posts here.
Return to our Destinations page here.
---