Some links in this post may be affiliate links. If you click on them we may make a commission from qualifying purchases at absolutely no cost to you.  Read our full Disclosure Policy here.
How is it possible that we've been in Mexico for 7 weeks?  Or that we've been on the road for 6 months?
Strangely, the past few weeks have felt more like a break from traveling than another destination.  We've spent so much time in Mexico in the past, and we've visited Chapala so many times already, that it's not so much about exploring and more about just relaxing and socializing.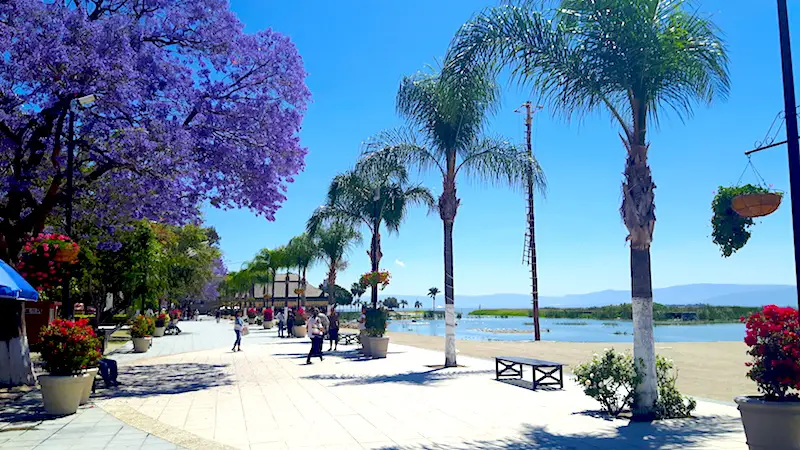 Our plans to actually try to do a bit more exploring than previous visits was tampered a little by another illness, so I spent a week being mostly lazy!  We did, however, get to Guadalajara for a weekend, a day trip to the town of Tequila and even squeezed in a dentist appointment.  And of course we managed to have some fun celebrating St. Patricks Day.
Guadalajara
We've visited Mexico's second largest city a few times but only to visit our good friends who live there, or the bus station.  This time we decided we should spend a bit of time exploring the city.  We took the bus into the city, hopped on the city microbus and started at San Juan de Dios market.  This is apparently the largest market in Latin America – I believe it!  Three storeys of everything you could ever want or need, it is a slightly chaotic place.  We didn't buy anything but did discover some delicious tacos al pastor for the incredibly low price of 8 pesos (that's less than 50¢)!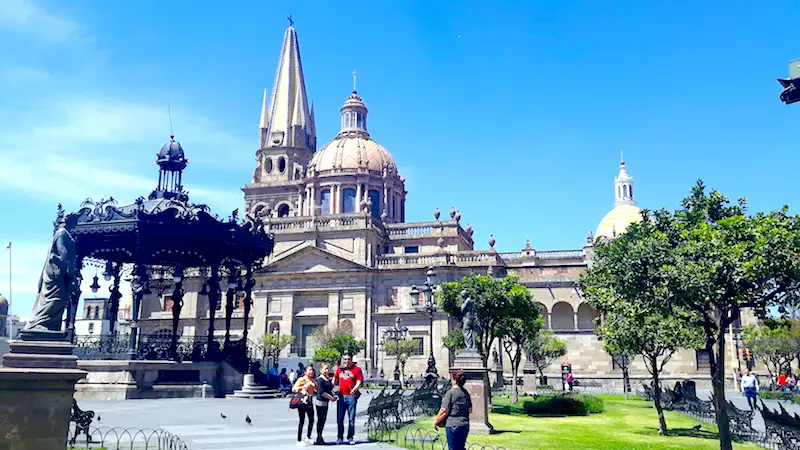 From there we walked through the pedestrian streets to the central plaza.  There is a plaza almost every block with shaded benches, churches, vendors and lots of people watching.  True to our form, we managed to visit the main plaza, plaza mayor, while under heavy construction.  But a little corner was left untouched so we could see how it usually looks.
We made our way to our friends' house once they were done work for the day and wasted no time catching up.  Their knew house is awesome and the kids are adorable.  When we were done playing and they were in bed, our long-standing bid euchre competition was revived!  I think we got Parker hooked on the game when he woke up from a nap.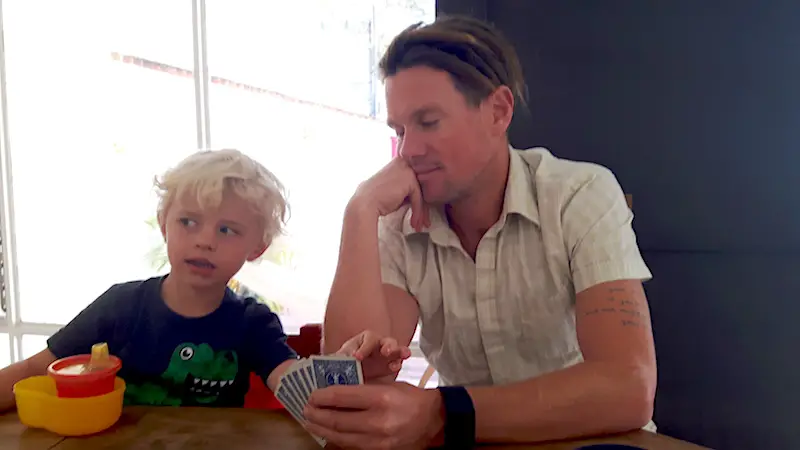 On Sunday, we walked to the nearby park Bosque Colomos.  This is a very popular city park with running/walking trails, playgrounds, a duck and turtle pond, horses, a Japanese garden and cultural centre among other things.  Being a beautiful Sunday meant that it was full with locals enjoying their day in the shade.  We definitely had an awesome weekend catching up with great friends and exploring the city!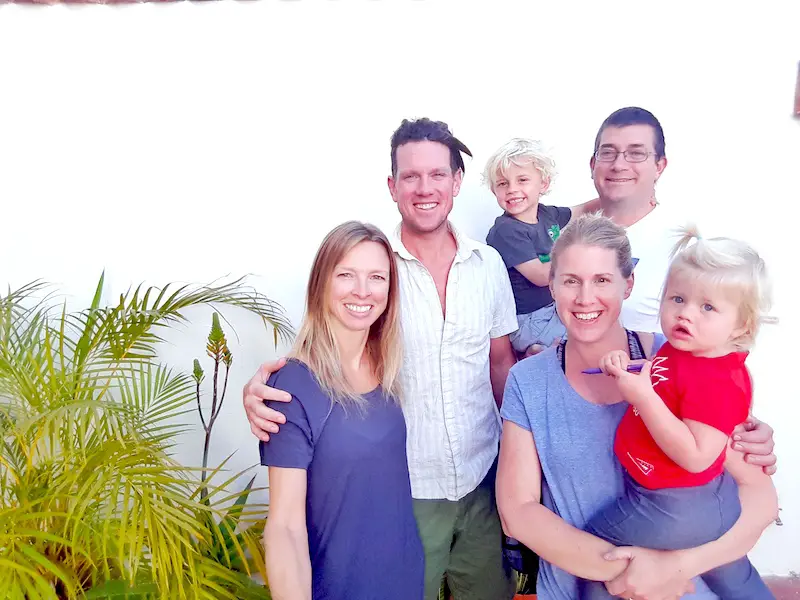 Tequila
About an hour's drive away is the town of Tequila, home of the namesake drink.  Having driven past the agave fields numerous time along the highway, it was time to actually visit the town.  We were surprised by how large it is and just how many distilleries are running.  The town centre is a 'pueblo magico', a distinction which means cobblestone streets, colonial architecture in traditional colours, no traffic lights and no buildings are allowed to be taller than the main church.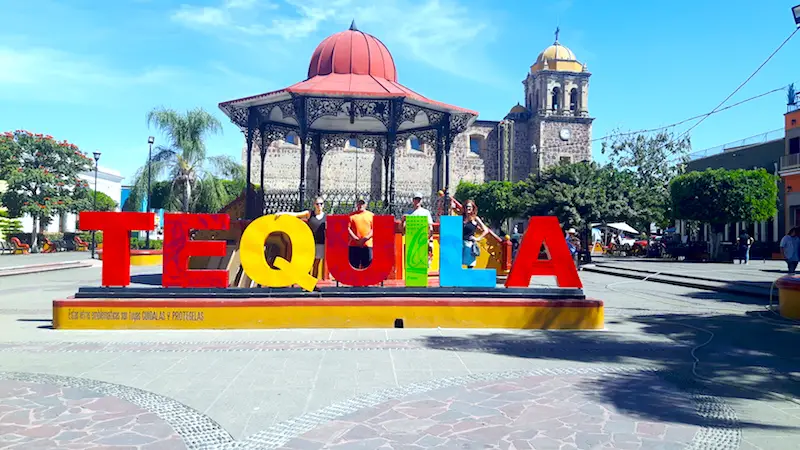 Terry and I took a tequila factory tour because, well, it's the thing to do in Tequila!  Having skipped breakfast, we picked up some typical Mexican snacks – chips with Valentina sauce, salt and lime, and a cup of fruit pieces.  Our barrel, yes barrel, picked us up shortly after and took us out to the agave fields.  From there we were taken to the local lavaderos (where everyone used to gather to wash their clothes) before heading to the distillery.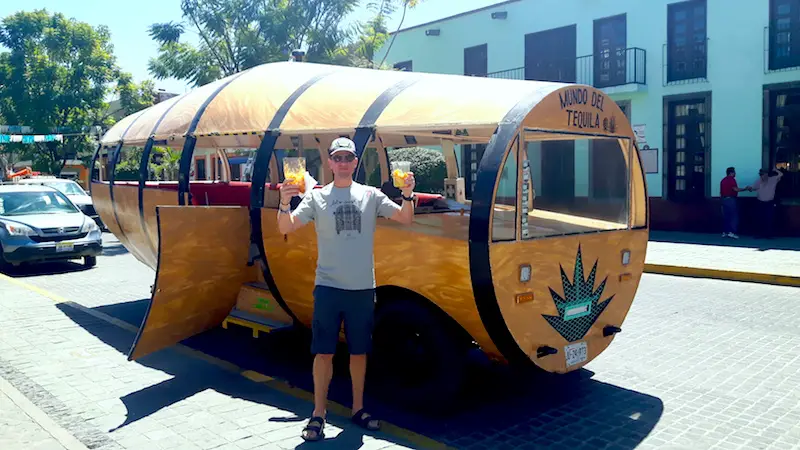 Our distillery tour led us through the process from the piña to the bottle.  We got to try some 55% tequila, only partially distilled and not for sale as it would be dangerous, as well as some of the good stuff.  We met a group of 7 spring breakers and then the tasting really got going!  Eventually our barrel took us back to the main plaza in town where we found Terry's parents.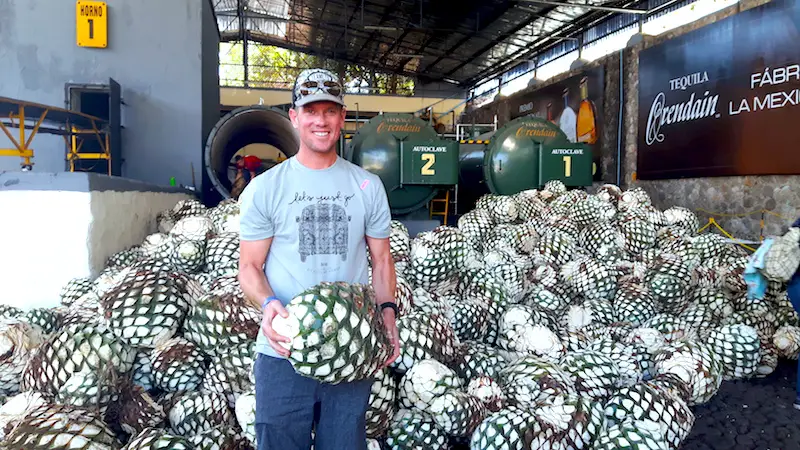 One more stop was to buy a cantarito, a traditional drink made with tequila and a bunch of citrus juices in a clay cup.  Pretty tasty!
St. Patrick's Day
Our last weekend had us digging through our backpacks looking for anything green.  Not having purchased tickets for the organized meals throughout town, mostly including corned beef and cabbage, we embarked on a bar crawl.  The crawl ended at our second spot where Terry was immediately invited to the pool table, good friends were already there and the drinks were flowing!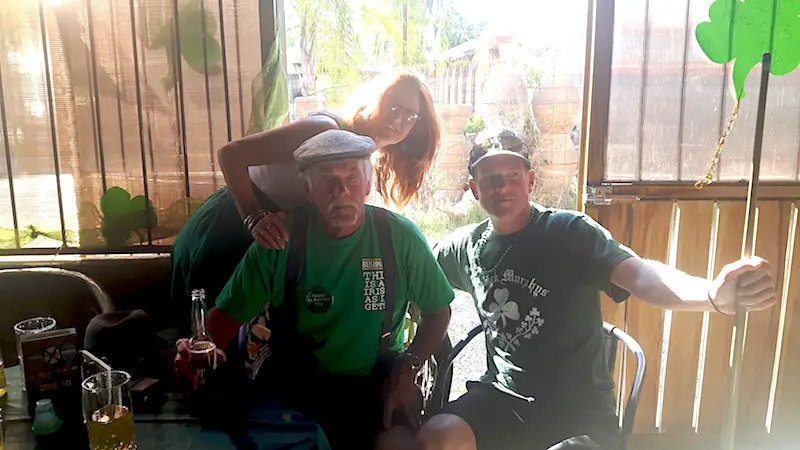 All in all, a pretty good way to end our Latin American leg of our year!
Find all our Travel Journal posts together here.
Get inspired for your next vacation on our Destinations page.