Some links in this post may be affiliate links. If you click on them we may make a commission from qualifying purchases at absolutely no cost to you.  Read our full Disclosure Policy here.
This week has included a LOT of travel!  We are now in our fourth bed for the week (and that's not including spending one night in a plane seat).
[mappress mapid="7″](Don't forget you can click on each pin to find out more!)
What Time is it Anyway?
After a lazy post-St. Paddy's Day Sunday, we took off to Guadalajara airport early Monday.  Flying to Mexico City then Miami where we booked the cheapest airport hotel we could find (it wasn't cheap – Miami hotels are ridiculously overpriced!).  Tuesday we were back at the airport for our transatlantic flight to Lisbon, Portugal.  The flight times were terrible and had us landing at 5:45am although our body clocks thought it was midnight.  Just to add to the fun of it, this past weekend the clocks also changed so we are now 7 hours ahead.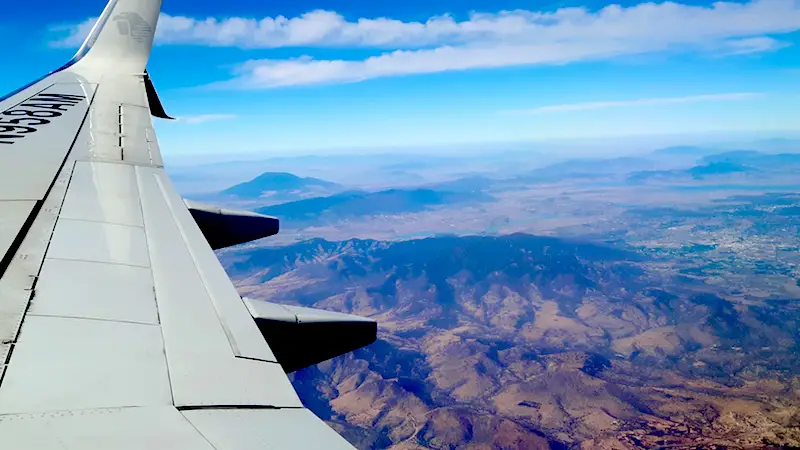 Despite knowing better, we did everything wrong to combat jet lag and had a nap after checking into our studio.  Exhausted, we headed to bed early, woke up at midnight and then took a sleeping pill to get back to sleep.  Of course, we barely got out of bed before noon!  We're getting there slowly…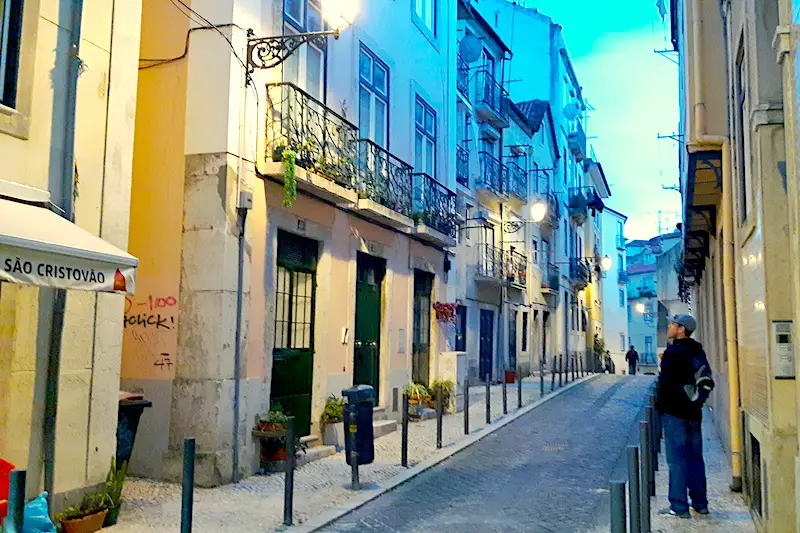 Lisbon, Portugal
With only three days in Portugal the plan was to hit the ground running.  Jet lag had other ideas and we lost a few hours each of the first two mornings.  Luckily the city is fairly compact and we're not afraid of a bit of walking!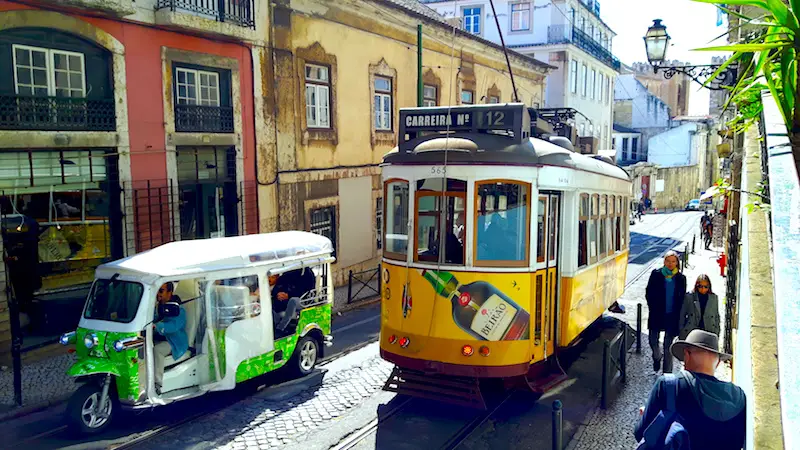 We spent our first day wandering the streets of Alfama and Mouraria.  Alfama is the only area to have survived the earthquake of 1755 and Mouraria, once considered a poor sketchy area, is right beside it.  The area is a warren of alleyways, narrow streets and steps covering the hillsides on the way up to the castle.  Every turn is a surprise and I took far too many pictures!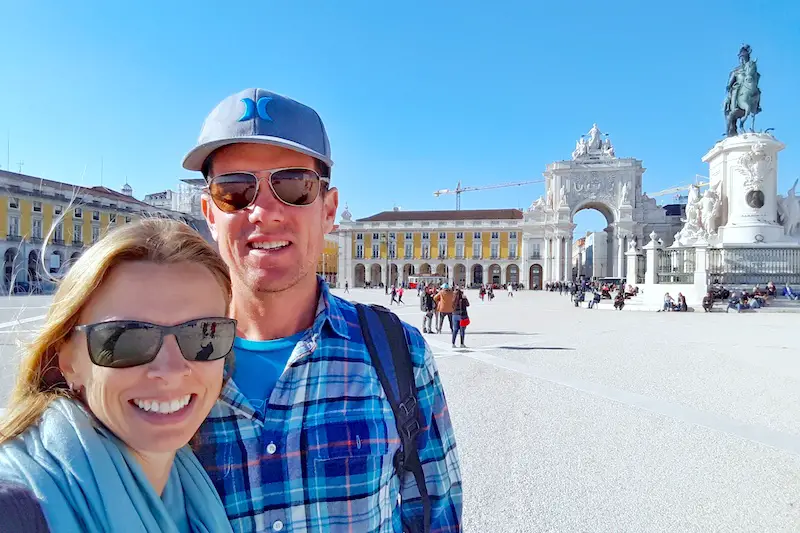 Our second day, was spent in the streets of Baixa, Chiado and Bairro Alto.  The first two are the slightly classier downtown areas with large buildings, wider avenues and many plazas.  Bairro Alto is another hillside neighbourhood that is also home to Lisbon's nightlife scene.  We never did make it there at night to check it out when all the bars open and partiers spill out onto the streets but it's pretty cute during the day.
Sintra
For our third day in Lisbon we decided to take a train ride out to the nearby town of Sintra.  This used to be the playground for Lisbon's rich.  The town and surrounding hills are filled with castles, palaces and fairytale looking buildings.  Our plan was to visit the Quinta da Regaleira followed by the Castle of the Moors.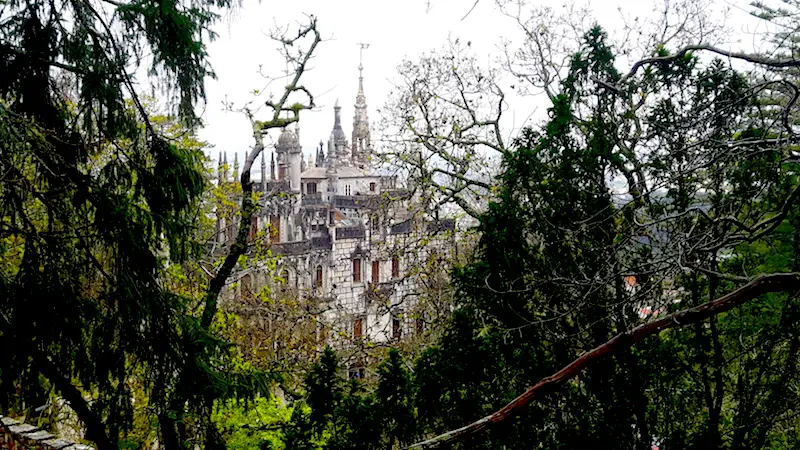 We disembarked from a painless train ride and walked straight through town to the Quinta.  The gardens are by far the highlight here.  As we wandered through the paths we found castle turrets, wells, grottos, cave labrynths and all kinds of sculptures.  The building itself is beautiful from the outside if a little underwhelming on the inside.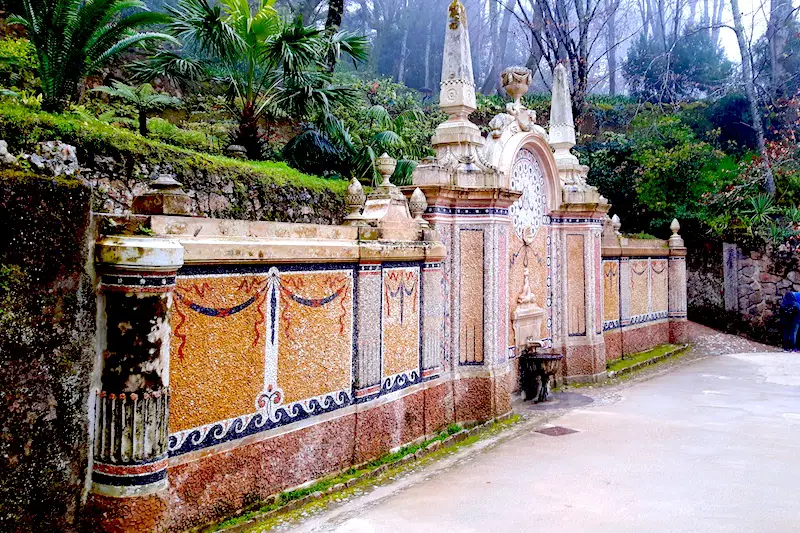 The cloudy, rainy day forced us to abandon our plans to climb the steep hillside to the castle.  Even down in the town we were in the clouds for most of the day and only later in the afternoon did the clouds clear enough for us to actually see the castle.  We figured it just wasn't worth the effort so we headed back into town for a hot drink and pastel de nata instead.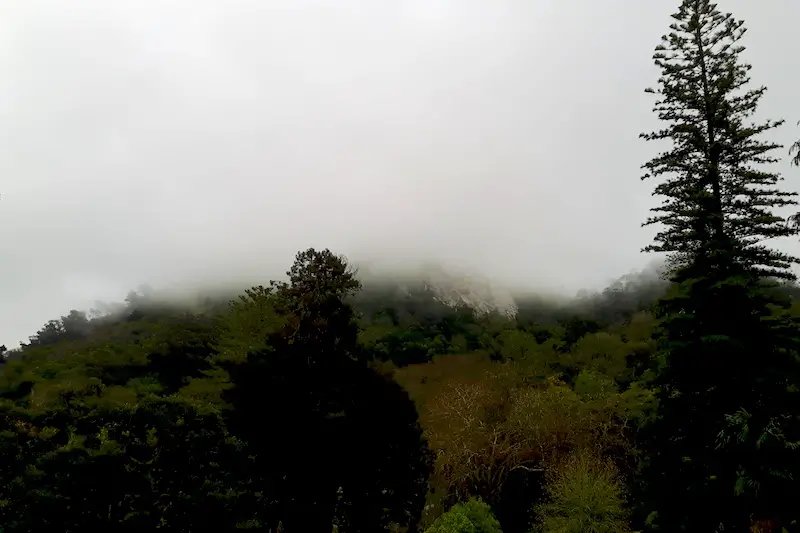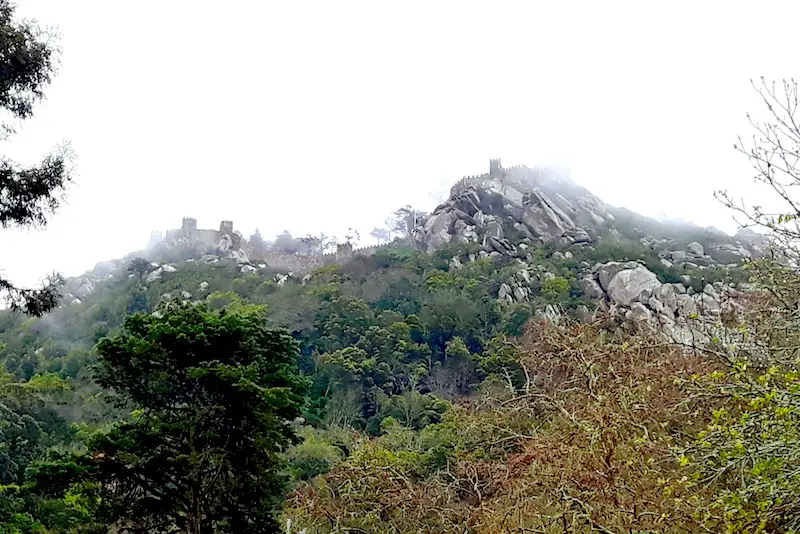 House Sit in The Algarve
Saturday morning we checked out, hefted up our bags and lugged them down the many steps to the metro station.  From here it was a simple journey, with one line change, to the Oriente train station.  The intercity train took three hours through pretty countryside to reach the town of Tunes in the Algarve.  Our hosts picked us up from the train station and brought us to their house in nearby Algoz.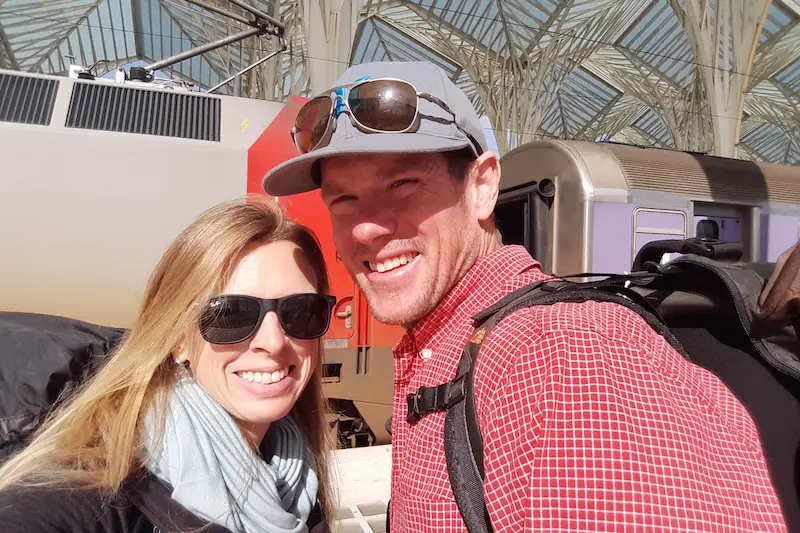 They don't leave until early Monday so we are staying in a self-contained studio on their property until then.  A Dutch couple with two young kids, they are really lovely people and have taken us on a tour of the town, to the nearby beach and have included us in their meal times.  We sat around until far too late with them Saturday night chatting and drinking Portuguese wine!
Hyena is a low-maintenance, ex-stray, super sweet dog that came with the house.  She spends most of her days sunbathing in their backyard (which is actually an orange orchard).  I'm pretty sure we're going to be friends :).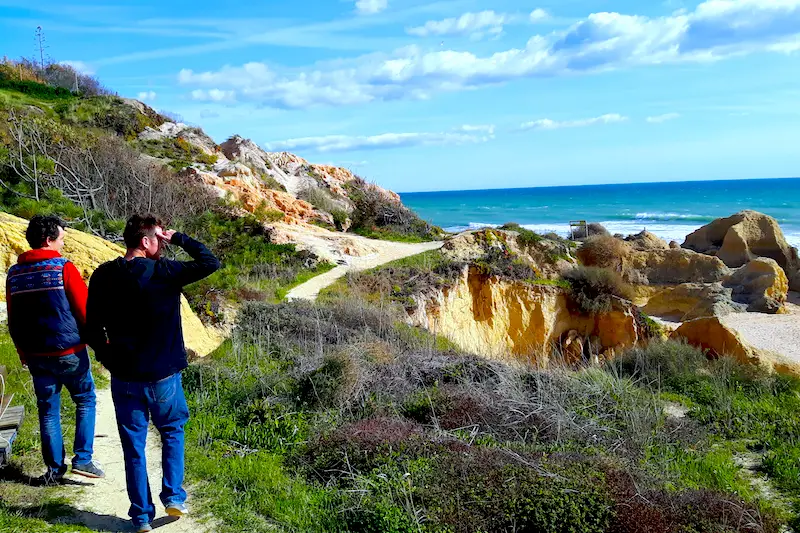 It's been a busy week but awesome!  So far we are loving Portugal, although we may need to invest in another sweater if it doesn't warm up soon…
Have you ever been to Portugal?  What were your favourite places, food or things to do?  We would love your suggestions!
Find all out Travel Journals in one place.
Check out other amazing destinations now.