Bucerias, the perfect spot to be lazy!
Some links in this post may be affiliate links. If you click on them we may make a commission from qualifying purchases at absolutely no cost to you.  Read our full Disclosure Policy here.
We awoke Sunday morning to the sounds of the waves and the sun rising over the mountains.  Well, OK, the sun had long since been up but you get the idea!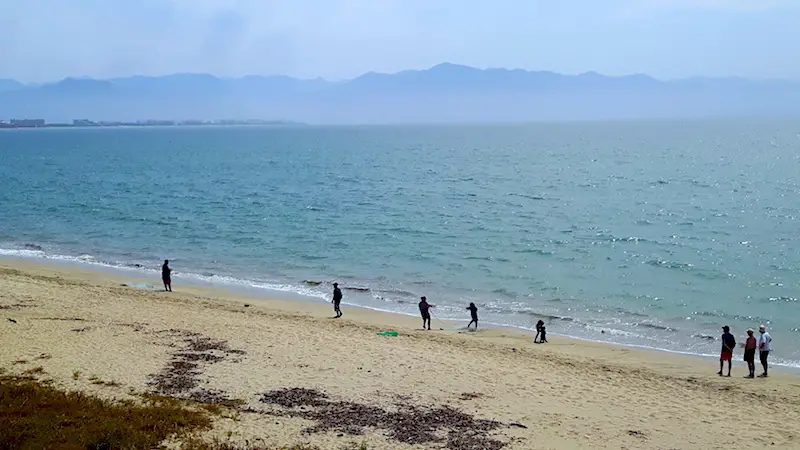 If you know us well, you know that Bucerías is one of our favourite places.  The blue ocean fringed with palm trees, pelicans diving and backed with mountains is a sight I never tire of.  Add the frequent whale and dolphin sightings in the bay and you could sit and watch all day.  The downside of this, of course, is that it can be very hard to tear ourselves away from the beach to explore other areas.
[mappress mapid="5″]
Puerto Vallarta
Despite a healthy dose of relaxing, we did manage to check out a couple of local markets and a day trip into nearby Puerto Vallarta.  We wandered the city streets, climbing up the hill, across the Rio Cuale into the Romantic Zone.  We stumbled upon a microbrewery called Los Muertos with a fantastic deal.  A slice of pizza, fries and any of their beers for 75 pesos (about $5).  My plan for a light snack went out the window quickly!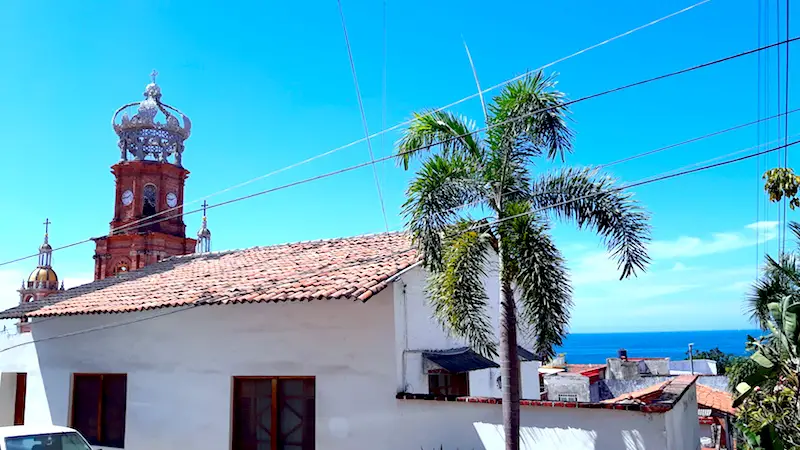 With a new pep in our step, we cris-crossed through the Zona Romantica and found our way back to the beach.  We walked south through Los Muertos beach, the vibrant gay-friendly section of Puerto Vallarta.  This area has a great vibe with row upon row of chairs filled, music playing and food and drinks in every direction.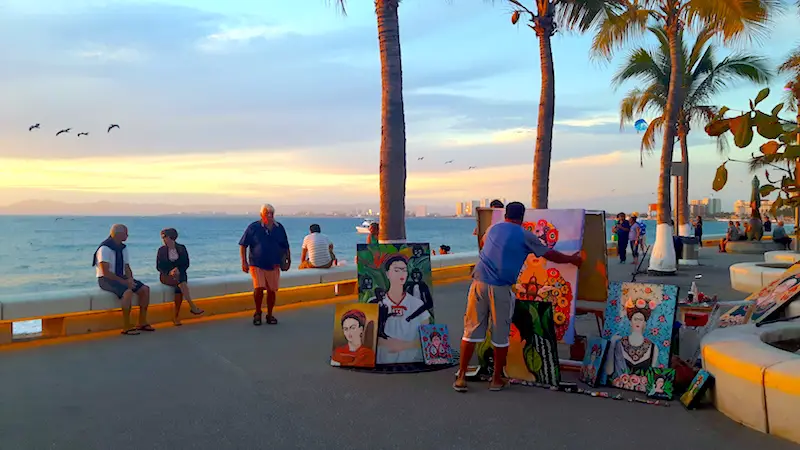 At the end of the beach there is a cute little seahorse statue, and a staircase that took us up and over the rocky headland to Playa Amapas.  At the end of this beach a trail continues on to a couple more hidden coves.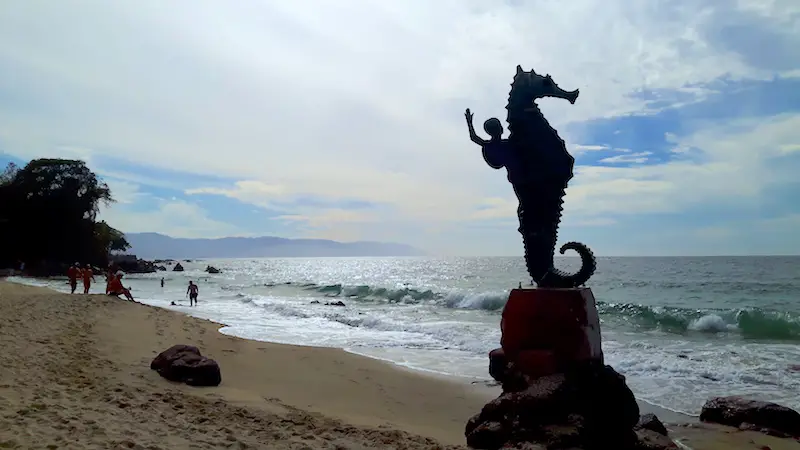 Eventually we decided it was about time to head back.  Reaching the malecon shortly before sunset, it seemed silly to not stop in at the oceanfront bar Cheeky Monkey for a $1USD margarita.  One turned into two, the sun set and we began the walk back out to the main road for the bus back to Bucerias.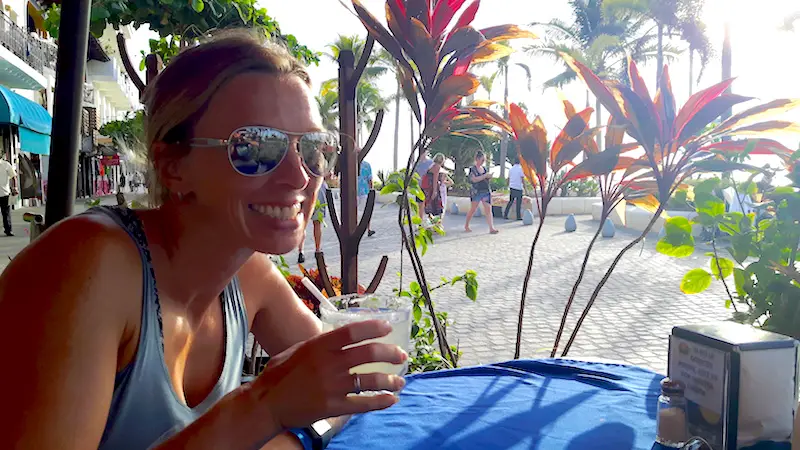 Party Nights
We made it back to Bucerias hungry so got off the bus in town and headed straight for our favourite taco spot, La Takería.  As luck would have it, a young Alaskan couple we had met on the beach sat beside us celebrating his birthday.  After eating we headed a few doors down to The Drunken Duck where a band was playing live rock music and the dance floor was jam-packed.  A lady was dancing in her bra on the bar.  It seemed like the perfect place for a drink!  When they were done we headed a few more doors down to Jax where the band was still playing.  Needless to say the next day was a lazy one!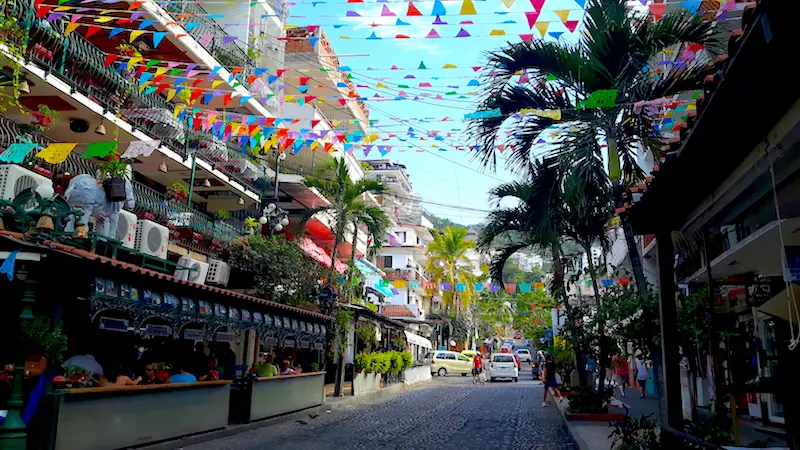 It's not hard to find live music in Bucerias.  Every night a band would be playing somewhere and they were good.  On our last night we headed out for dinner and ended up drinking cheladas and dancing to The Mex Pats, moving onto the next bar each time the music ended.  We almost forgot to eat at all!
Markets
Our favourite market was the Sunday local market.  Everything you could possibly need, and plenty you don't, is available.  We bought a big container of freshly cut pineapple and watermelon for breakfast.  Homemade chips with hot sauce, lime and salt was the perfect snack.  Homemade ice cream for a treat.  We walked away with piles of sun cream, new sunglasses and bags of fresh fruit.  Each for just a few dollars.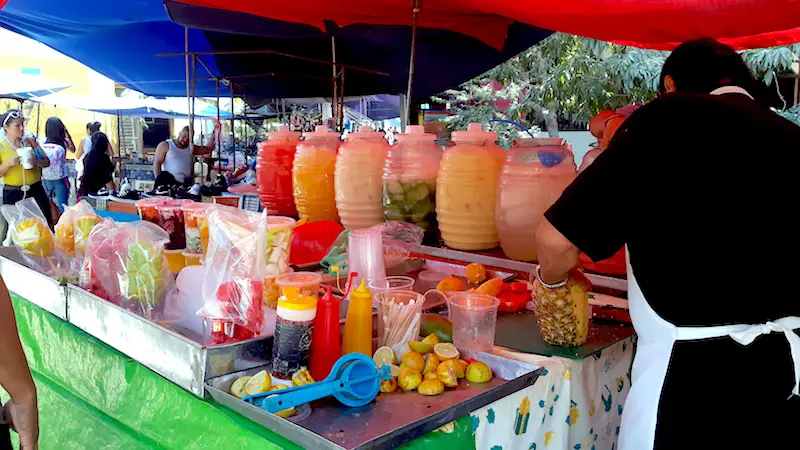 Wednesday mornings there is an organic market in town.  This is basically the 'gringo' market.  It is filled with vendors selling homemade foods from various countries, craft items and some organic fruits and vegetables.  It was definitely pricier so we didn't spend much money here but with live music playing and plenty of samples being given it's worth a visit.
Goodbye, Pacific!
Finally we packed up, hoisted our backpacks onto our backs and walked into town for the the bus station.  Five hours back to Guadalajara, taxi to the highway and a rather cramped trip back to Chapala on a packed bus.  Although I imagine everyone else was cursing us and our packs more than we were!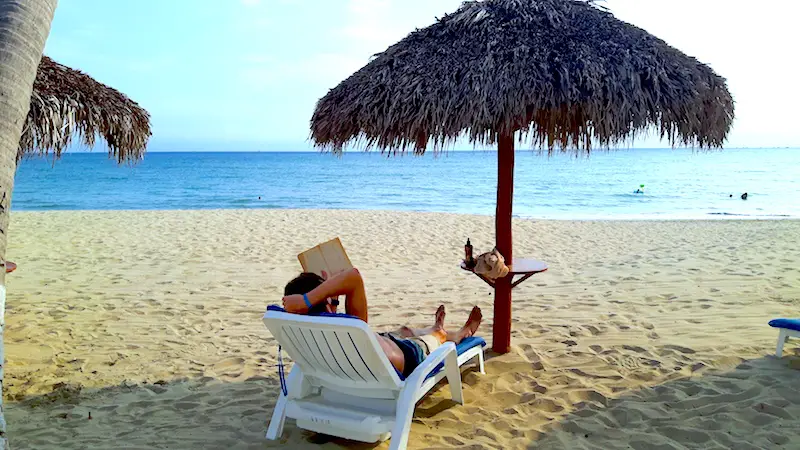 And just like that our time at the beach is done and we are back in the mountains.
Where have you right now?  We'd love to hear what you're up to!
Find all our Travel Journal posts together here.
Check out other destinations now.