Road Tripping the Republic of Ireland
Some links in this post may be affiliate links. If you click on them we may make a commission from qualifying purchases at absolutely no cost to you.  Read our full Disclosure Policy here.
We hit the ground running when we landed in Ireland!
[mappress mapid="14″]
Thanks to a crazy good deal on a flight, we actually flew into Belfast and then had to drive all the way to the south on our first day.  Our first night was spent in Cobh (pronounced Cove), a cute little fishing village.  This small town happens to be home to Ireland's only harbour that is deep enough for large vessels and, as such, was actually the last port of call for the HMS Titanic before it set off across the Atlantic.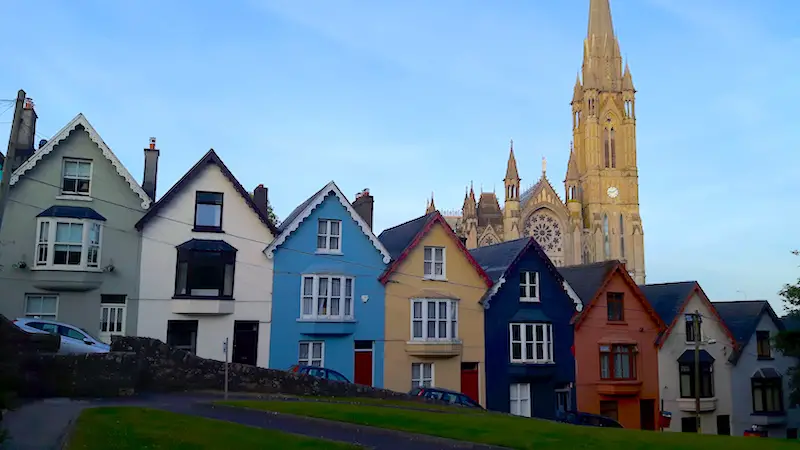 It is also home to some small traditional Irish pubs filled with locals and Irish music.  It didn't take Terry long to get himself behind the bar pouring his own pint of Murphy's!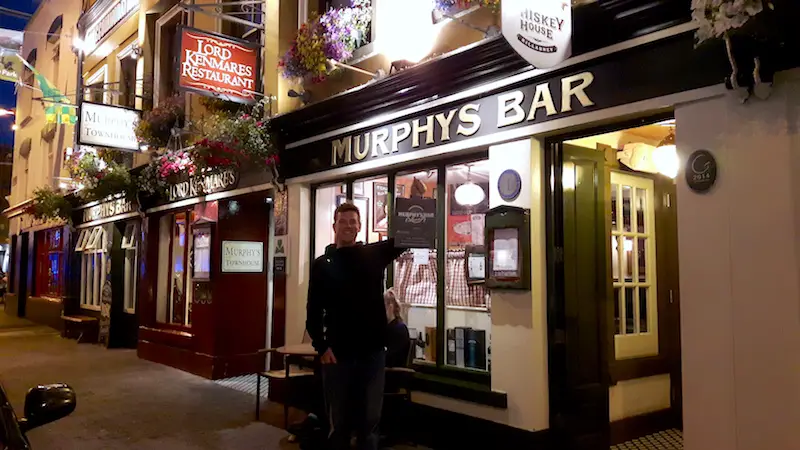 The next morning saw a cruise ship arrive in town so it was a little busier.  We decided to skip the Titanic museum although it would have been really interesting.  It's actually housed in the original ticket office.  We did find time to visit the Titanic Memorial overlooking the sea.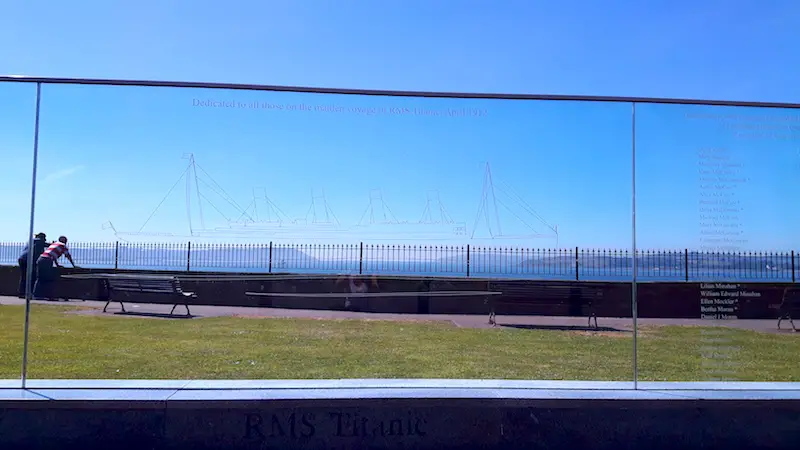 Killarney
After a quick stopover in Cobh we got right back in the car for two nights in Killarney.  We didn't waste any time getting into the National Park and drove straight to Ross Island.  As usual, we skipped the busy castle with an entry fee and took off on the hiking trails around the island.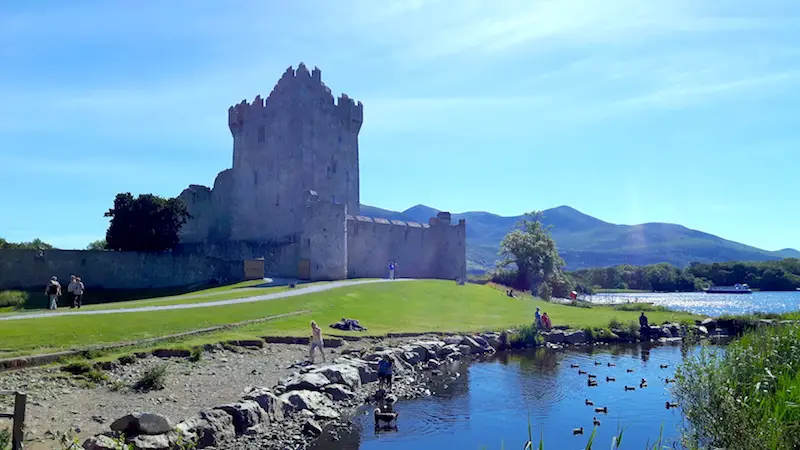 Ireland is in the middle of record-breaking temperatures and, being a Sunday, meant that it was quite busy around the town and castle.  However, as soon as we walked a little further we were by ourselves surrounded by nature and beautiful views.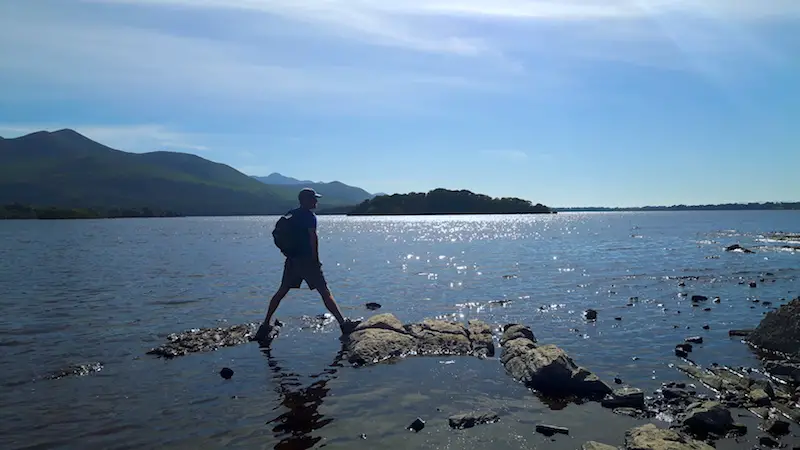 The next day we decided to skip the Ring of Kerry in favour of a number of attractions in Killarney National Park.
We began at Moll's Gap, where smooth rocks are evidence of the ancient glacier that shaped the valley.
Next we rushed off to Ladies View to try and beat the few tour buses we were already finding on the roads.  Tip: leave early!
The view here is stunning, which is to be expected given it is named after Queen Victoria's ladies-in-waiting after they proclaimed it the best view.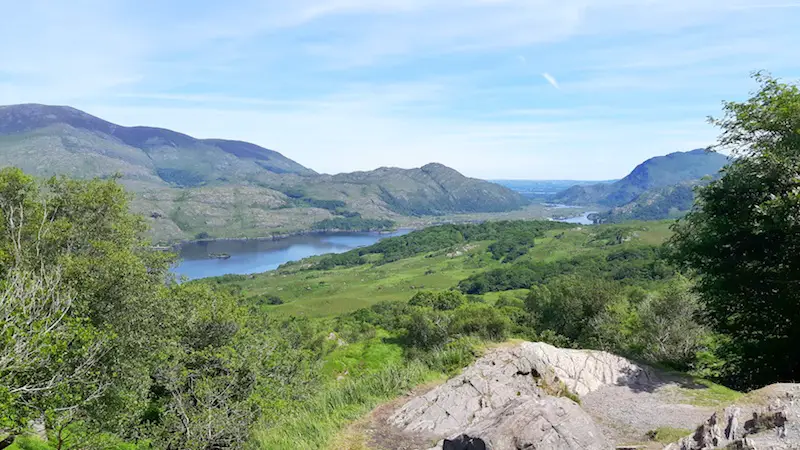 The next stop was Meeting of the Waters and the old weir bridge before Torc Waterfall, stopping at a few viewpoints along the way.  I had read that climbing up the path behind the waterfall would give us amazing views across the park.  While there was a pretty nice view between tree branches, I think this was oversold a tad…
Finally, we parked at Muckross House and Gardens.  We didn't spend the money to enter the house but the grounds are well worth a wander.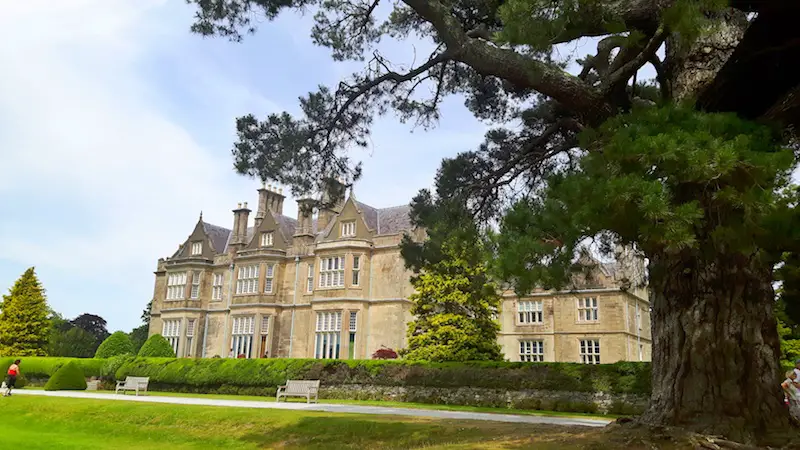 From here it's also an easy 2km walk to Muckross Abbey and graveyard.
As we left the area on our final morning, we took a detour to the Gap of Dunloe.  Short on time, we only managed to hike about half of the road but it was definitely my favourite part of Killarney!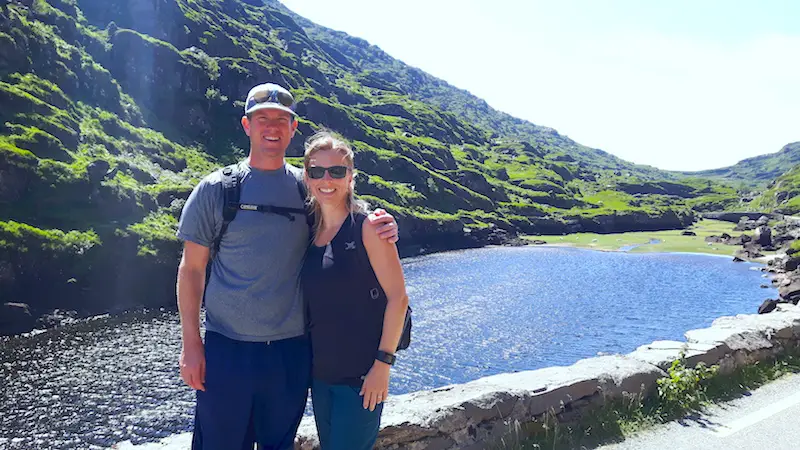 If we were to do it again, I would organize transportation to hike (or horse and cart) the Gap of Dunloe then take the boat across to Ross Island, combining the two areas in one activity.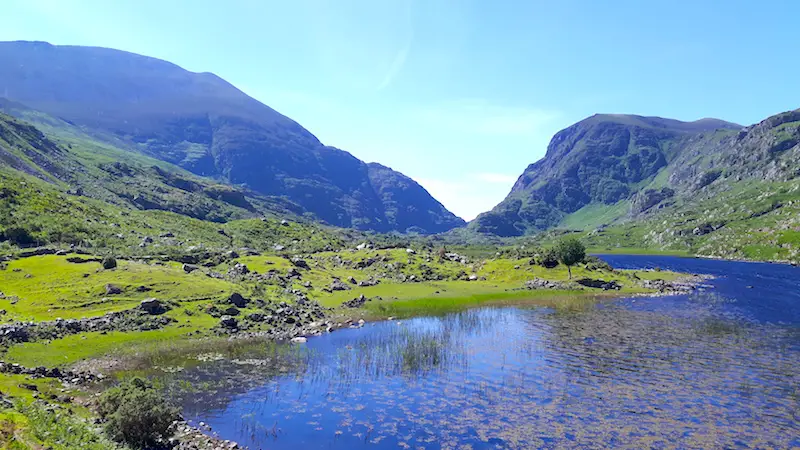 Dingle Peninsula
This part of Ireland was named by National Geographic as "the most beautiful place in the world".  Bold words!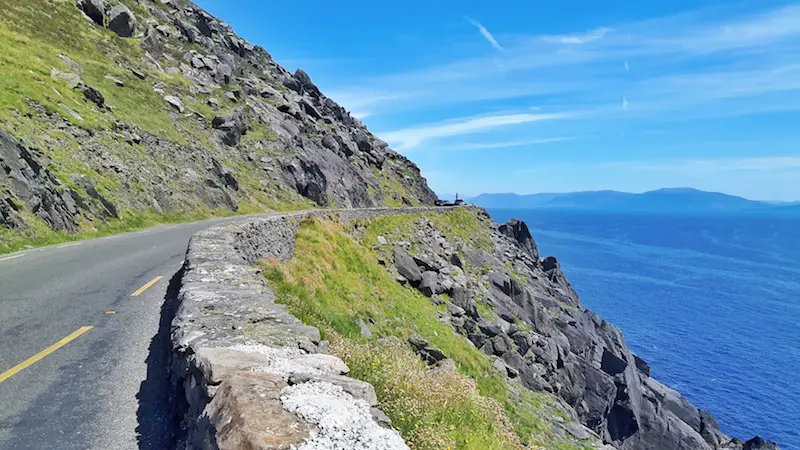 I had booked our first ever real bed and breakfast stay and it couldn't have been better.  Helen was the loveliest lady, the room was great and breakfast was amazing!  If you're ever in Dingle I seriously recommend staying at Doonshean BnB.
After checking in to our bed and breakfast, we jumped back in the car to complete the Slea Head Drive.  Narrow, winding roads with sheer drops in places, everyone is encouraged to drive it in a clockwise direction.  You may still have the odd local and rule-breaker to contend with but at least you won't have to try to navigate your way around a giant tour bus!
We hiked out to Dunmore Head and stared in awe at Coumeenoole Beach, site of many movies.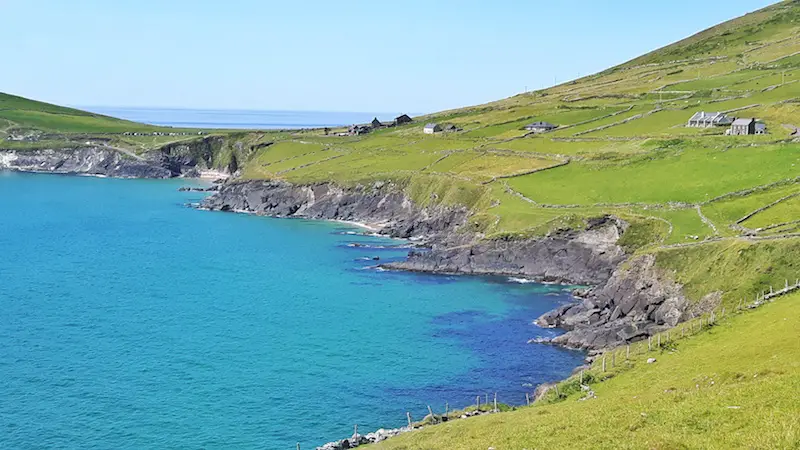 Driving further around, we walked up to the top of Clogher Head, another popular film spot.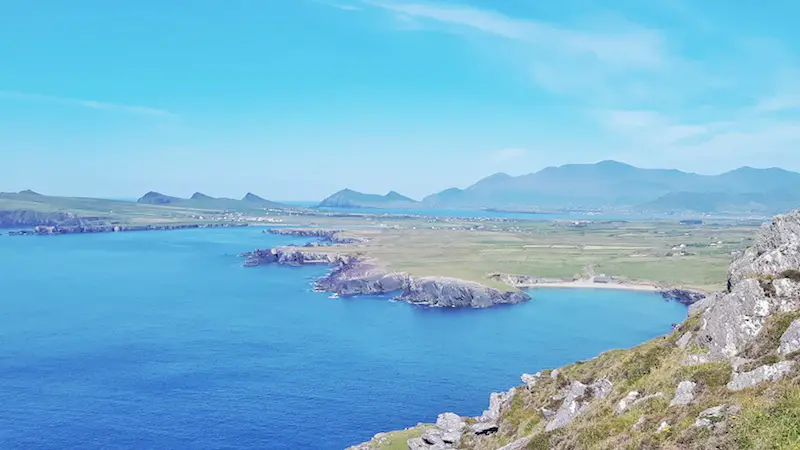 Our final spot was Brandon Creek before returning to Dingle where we went in search of the town's most famous resident.
Apparently Fungi has been greeting visitors and locals in the bay since1984.  I directed us to the lookout spot with the small hope of catching a glimpse.  Instead we were able to watch the dolphin swim in circles and 'play' with the two boats in the water for probably 10 minutes.
The West Coast of Ireland
We left the Dingle Peninsula via Conor Pass, a mountain road that affords incredible views.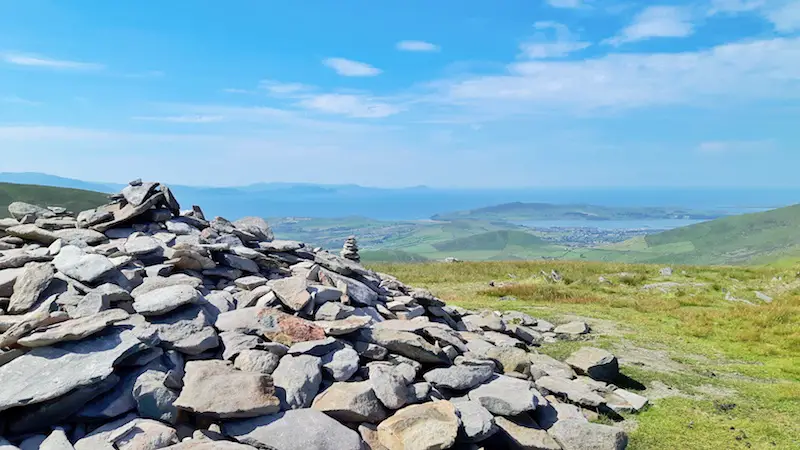 From there we took the ferry across the Shannon Strait then drove the coastal road to the Cliffs of Moher.  We stopped at the southernmost end of the cliffs which was a relatively quiet stretch of cliff to walk along and take pictures.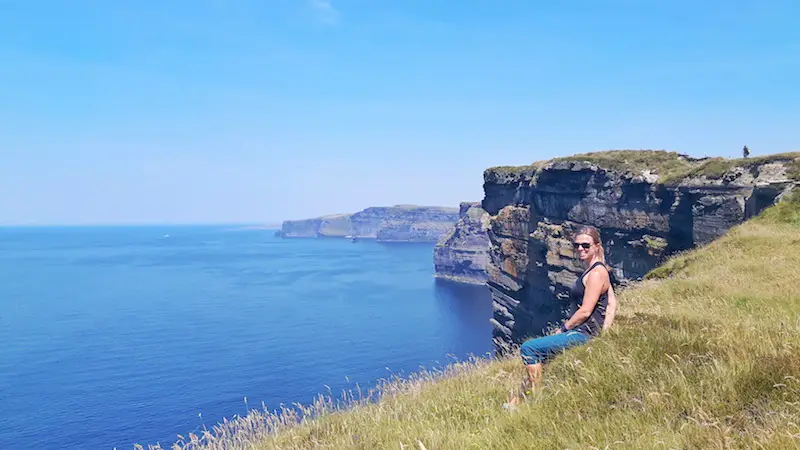 Next we drove through The Burren, stopping to hike a trail through the national park.  We then continued on through the park and checked out an ancient burial ground.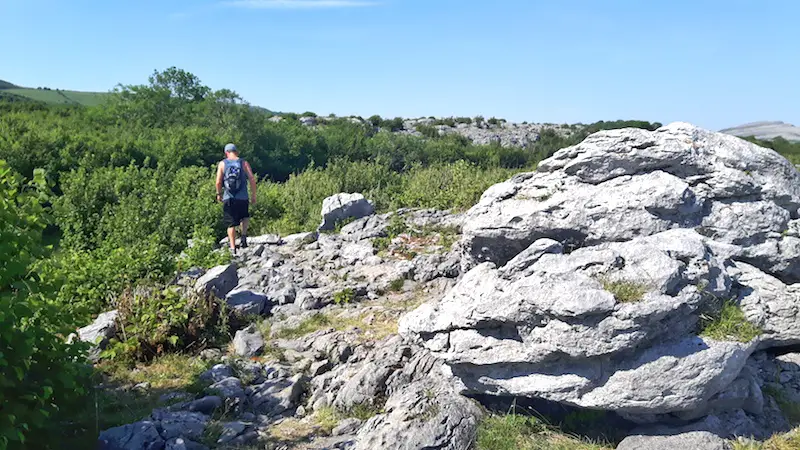 Galway
Finally we made it to our bed and breakfast in Galway.  Another bed and breakfast and another fantastic experience.  Caroline and John at The Wave BnB were so friendly and helpful in every way possible.  I even got a cupcake with a candle for my birthday!  Definitely an amazing place to stay in a perfect location.
On our hosts' recommendations, we wandered along the promenade for a bit before ending up at the famous O'Connor's Pub.  This place was actually featured in Ed Sheeran's video for Galway Girl!
A choir was in the area for a big performance and were there so the live music was basically turned into a giant sing-along.  We would have happily gone back the next night but we figured we needed to check out the famous Galway nightlife!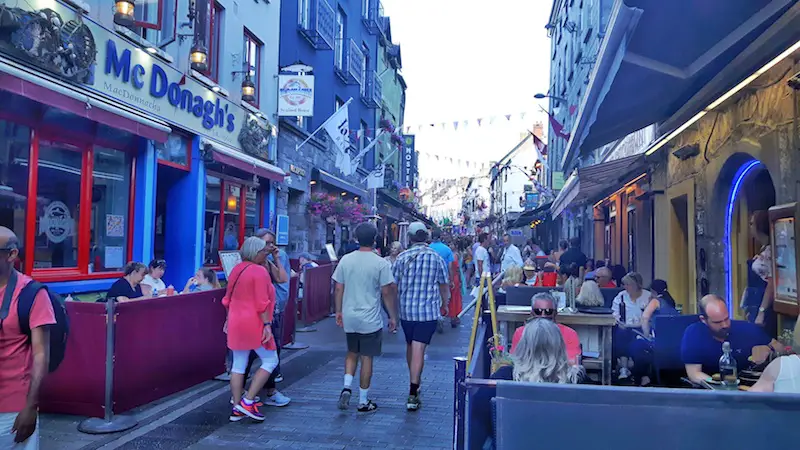 Connemara National Park
We spent our one full day exploring Connemara National Park.  This is where I might have to disagree with National Geographic on the most beautiful spot…  Let me know what you think.
Thanks again to our amazing hosts, we had the perfect route to discover the best parts of the region.  We began with a scenic drive to the Killarney Fjord.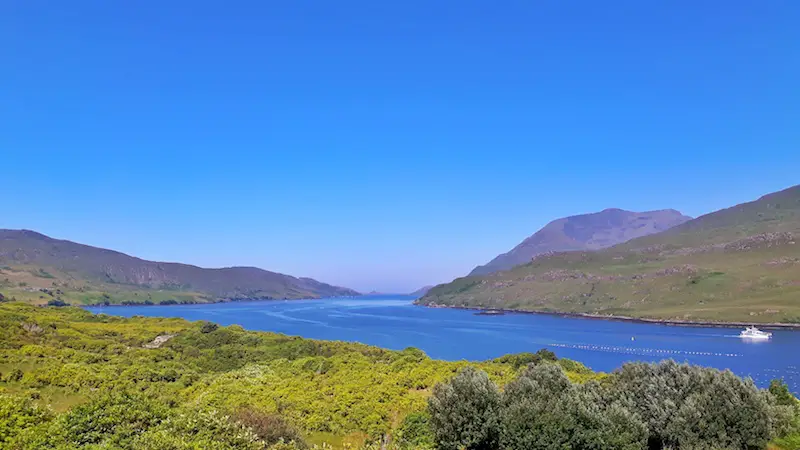 From here we looped around to Kylemore Abbey.  Again, we didn't spend the money to go inside but really all I needed was the view of the building across the lake!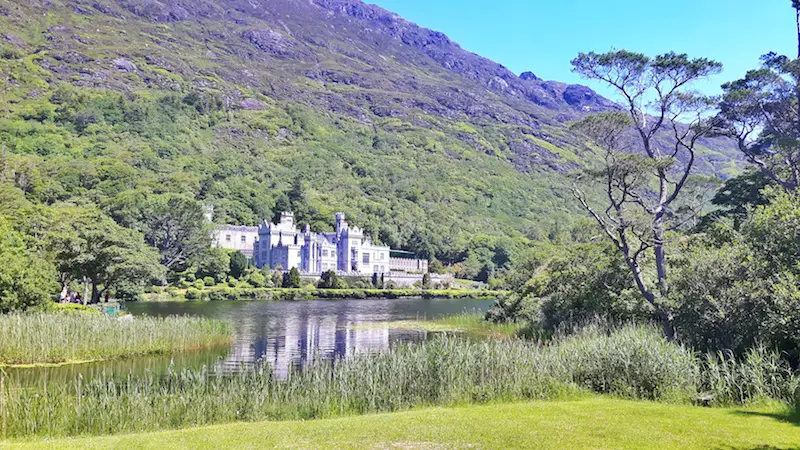 Next was climbing up Diamond Hill just outside of Letterfrack.  I doubt they have ever really considered the lack of shade on the trail but with the record-breaking heat, it was a challenge!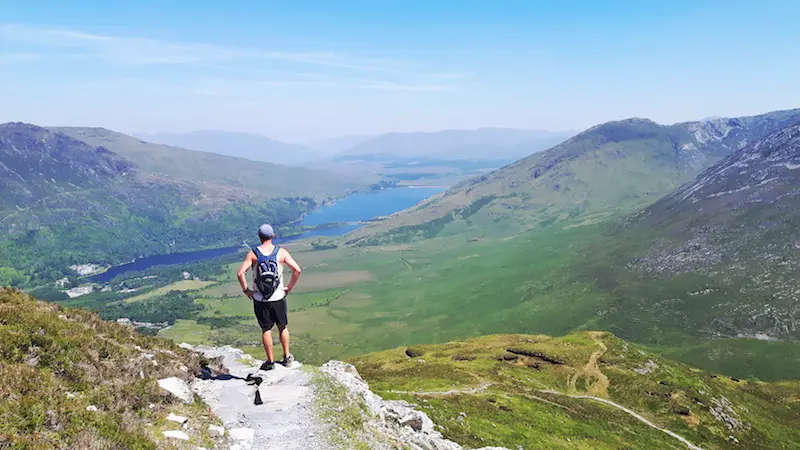 Finally, we took the Sky Road for some amazing views of the rugged coastline. Unfortunately, there are almost no points to stop along the super narrow road so pictures are lacking.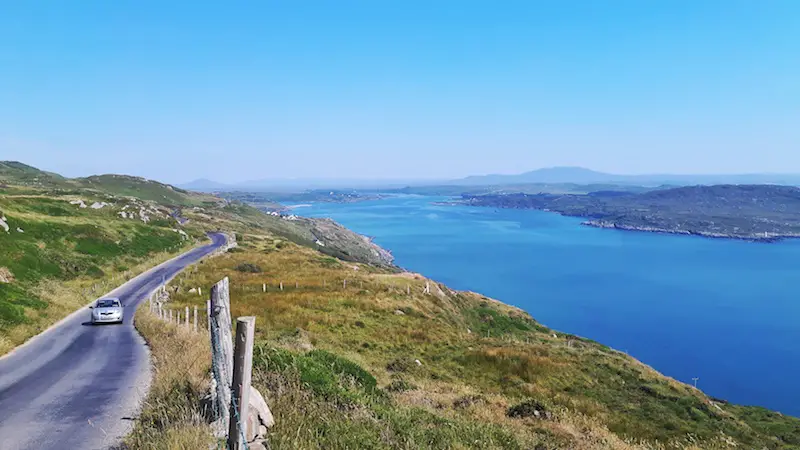 Heading up North!
We ended the week on the road again making our way to Northern Ireland for a week long house sit.  We made a quick stop in Enniskillen to see the castle and have lunch then continued on.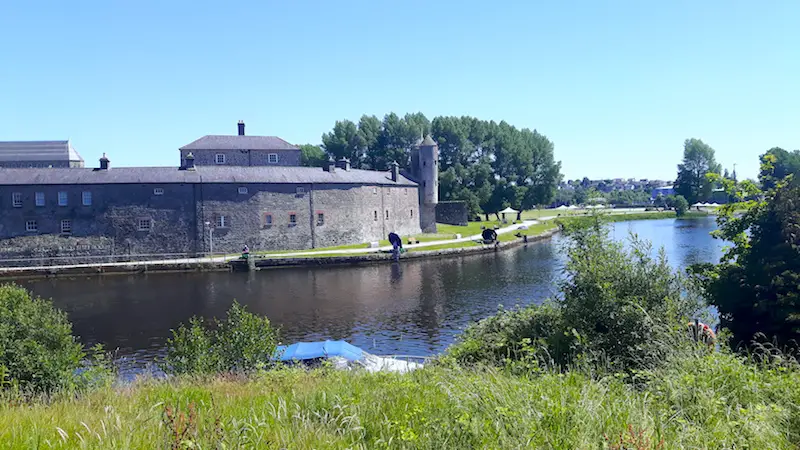 Return to our Travel Journal page.
Go to our Destinations page.