Portugal is setting the bar high!
Some links in this post may be affiliate links. If you click on them we may make a commission from qualifying purchases at absolutely no cost to you.  Read our full Disclosure Policy here.
Have you ever been to Portugal?  If not, get over here!  We are really enjoying our time and we're not even doing that much.  Lagos is a great town in the Algarve that has a bit of everything.  Some of the best beaches from small rocky coves to long surf beaches, a cute little old town, a fancy marina and miles of walking.
Which Beach to Choose?
We made it to a few different beaches this week.  Across the river is Praia Meia, a long stretch of sand backed by dunes.  Of course, Terry made a friend!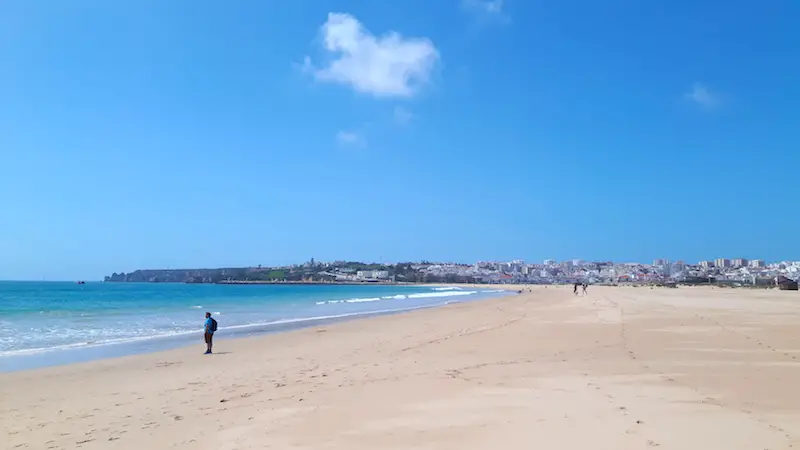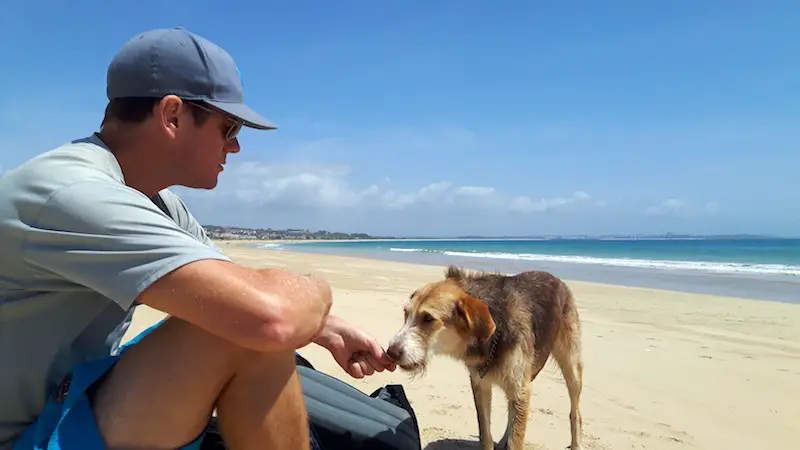 Praia do Porto de Mós is another fairly long strip of sand but bordered with cliffs on either end.  This is the local surfing beach and the furthest beach from town although still totally walkable.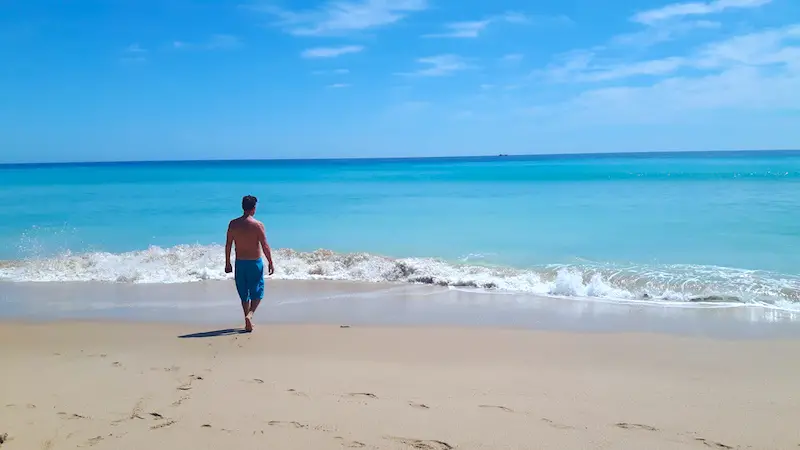 Praia Dona Ana has been voted the most beautiful beach many times over.  This has of course led to commercialization so I'm not sure it still holds this title but definitely scenic just the same.  Check out the difference before and after the swell made its appearance.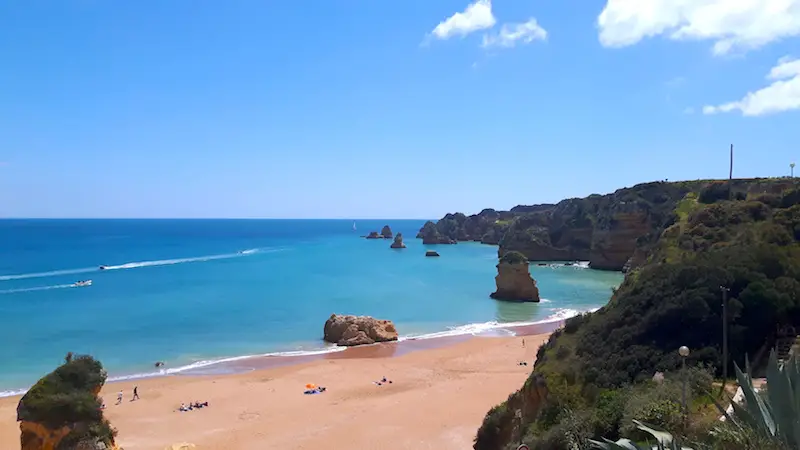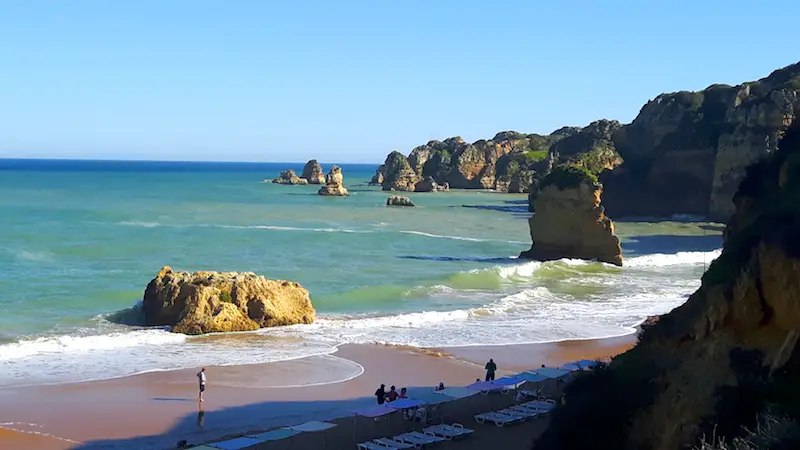 Ponta de Piedade
One of the major attractions in the Algarve is just a short walk away from our apartment.  We had been there a couple of time for quick sunset visits but we made it there in the morning this week and explored the entire area.  The best stretch is from Praia do Camilo to the lighthouse at the point.  Coincidentally, this is also the area where you will find a secret little nudist beach…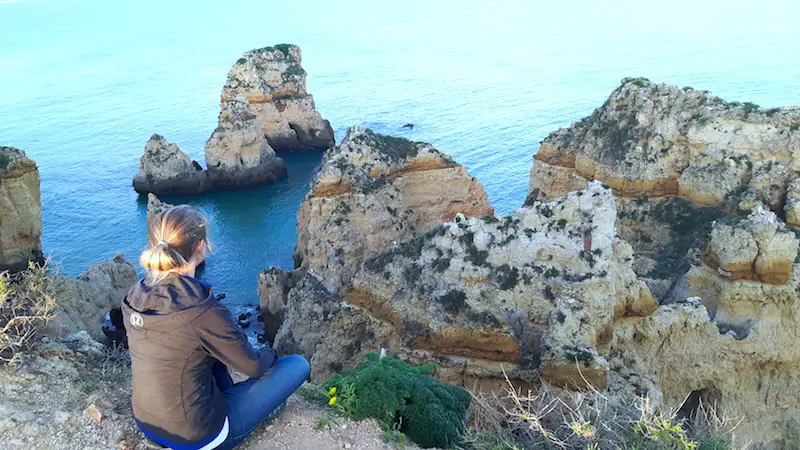 We hope to go back next week for a look from a different angle – on a kayak tour.  However, a big swell rolled in this week and waves were huge!  I'm pretty confident no kayak tours were running and we wouldn't have wanted to be in one if they were.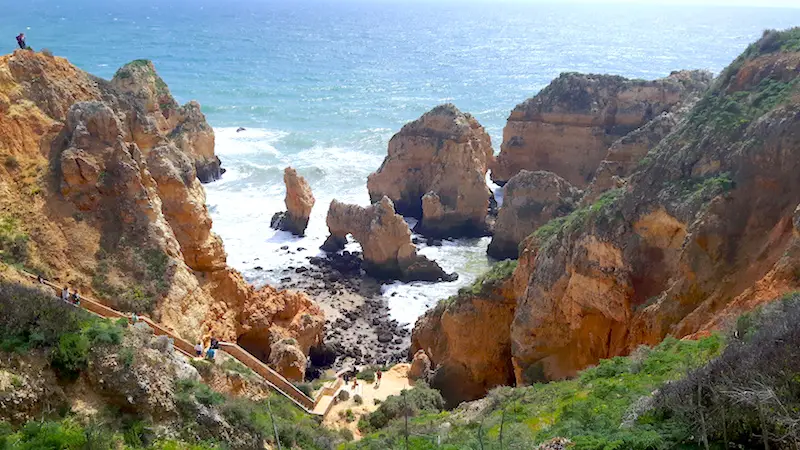 Self-Guided City Tour
With high waves and strong winds we decided to take ourselves on a tour of the city.  Nature Week Algarve had provided us with three free maps of the area – one for urban art, one for history and the other for birdwatching.
We mapped out a rough route and headed out in search of the street art.  There is apparently a project here that brings in some of the world's best street artists and even has accommodation provided.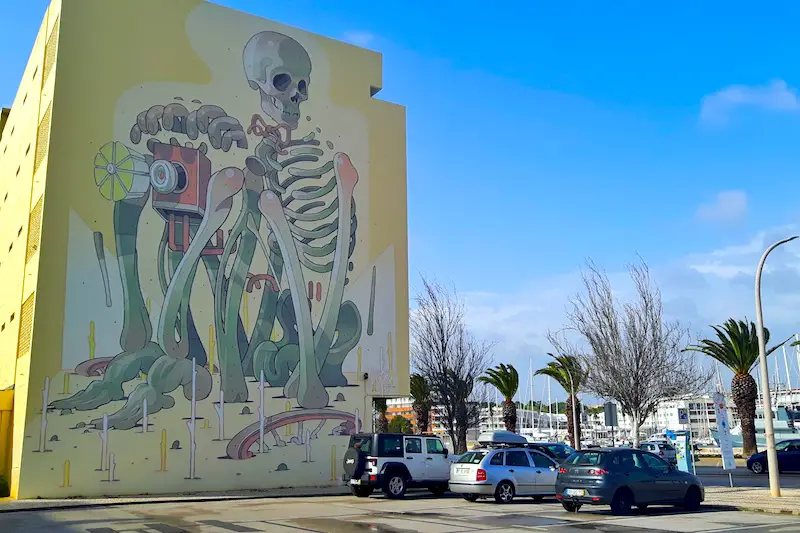 Just walking around town we had noticed a number of cool pieces but we found a fair few more with the map.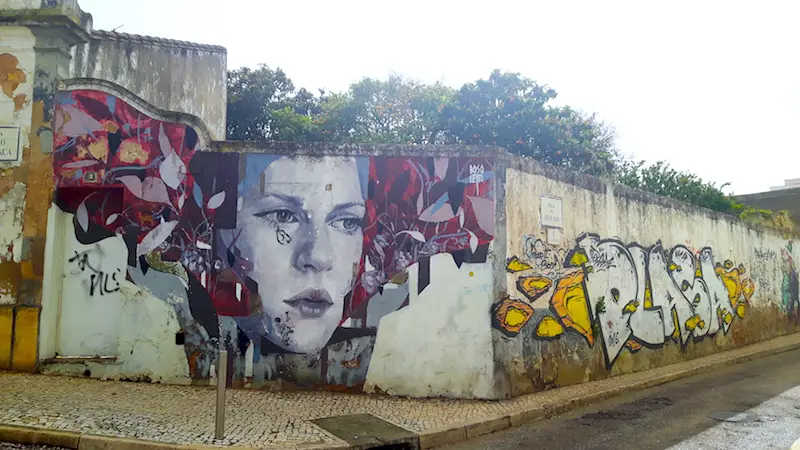 Once at the waterfront, we switched to the historical section of our tour.  Lagos is home to Europe's first slave market, in the main square.  As luck would have it, it is currently closed for renovations!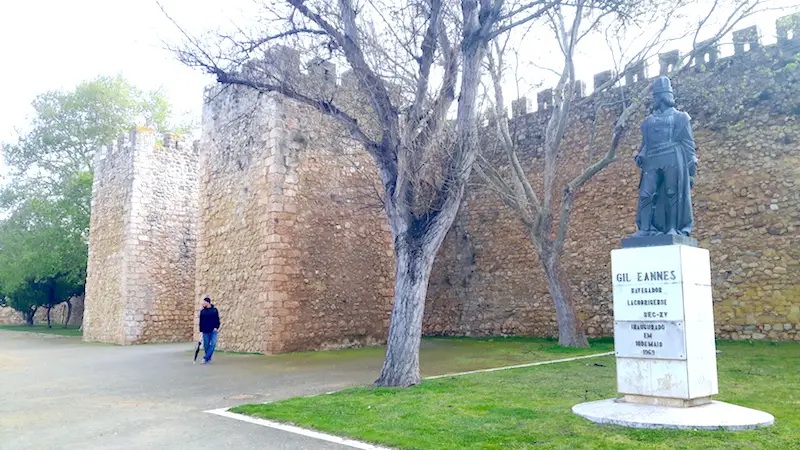 We took a small detour when we noticed the crazy waves.  They were completely engulfing the harbour, coming over the roof of the riverfront fort and had blown a manhole cover out of the ground.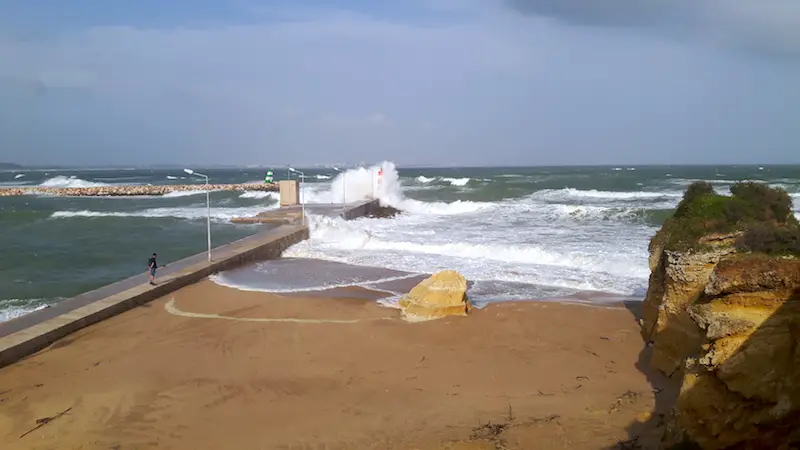 There are still a few things on the list for our final week in Lagos before we hop on a bus to Spain.  However, we also need to take advantage of our break from the road.  Once we get on that bus in a week we have nothing booked, or even decided!  The computer and I need to spend some serious time together…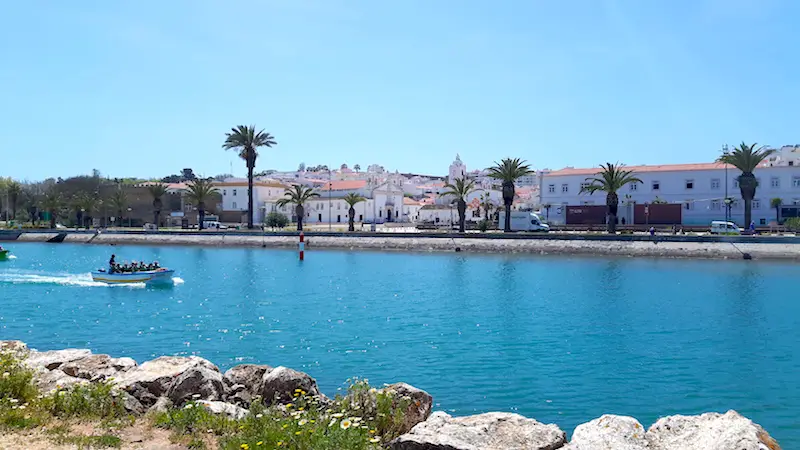 Find all our travel journals in one place.
Go to our Destinations page now.