Ireland's East Coast in a Week
Some links in this post may be affiliate links. If you click on them we may make a commission from qualifying purchases at absolutely no cost to you.  Read our full Disclosure Policy here.
Our final week in Ireland was a mixed bag.  We spent half of it back on the road in the Republic of Ireland and half back with Bonnie and Clyde, housesitting in Northern Ireland.
County Wicklow
When the homeowners returned we took off to explore Wicklow National Park and wow!  We took the country route to avoid paying tolls as well as drive through the Wicklow Gap before arriving at our Bed and Breakfast perfectly located between Roundwood and Glendalough.  This one week Ireland itinerary combines Wicklow with the Ancient East.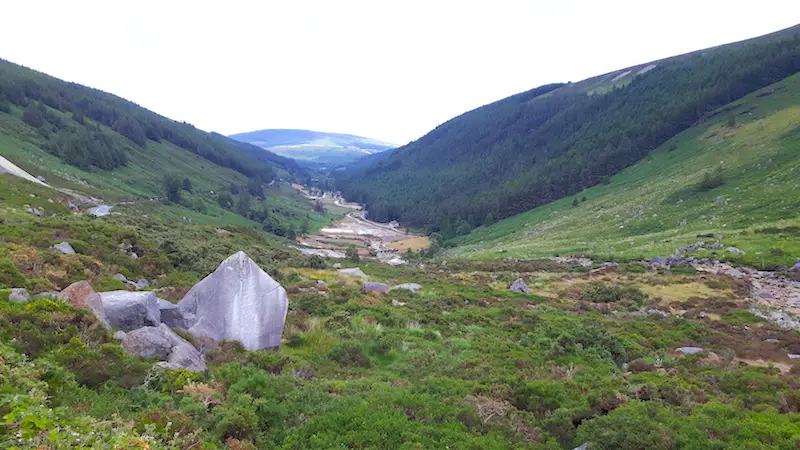 After settling in we drove into Roundwood to hike around the Vartry Reservoir.  If you have extra time in the area it's a nice walk with some nice scenery.  However, with our limited time I wish we had spent both days hiking in the mountains…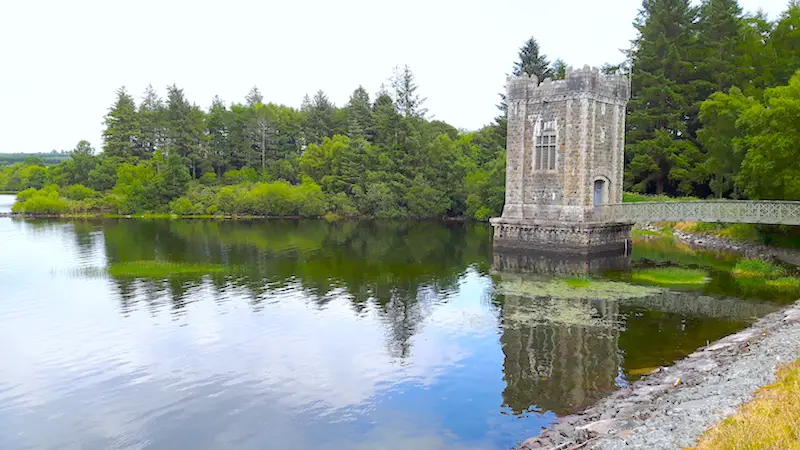 Roundwood is a cute little town that has appeared in a bunch of movies.  It's also one of the best spots in the area for evenings.  We stumbled across The Byrne and Woods simply because their menu was cheaper.  It turns out the food is delicious, they are Michelin rated, and we went back again the next night!  There was also a pub in town with great live music for after dinner.
Glendalough
Our full day in the area was spent hiking around the lake in Glendalough.  We took the white route, one of the tougher and prettier and weren't disappointed.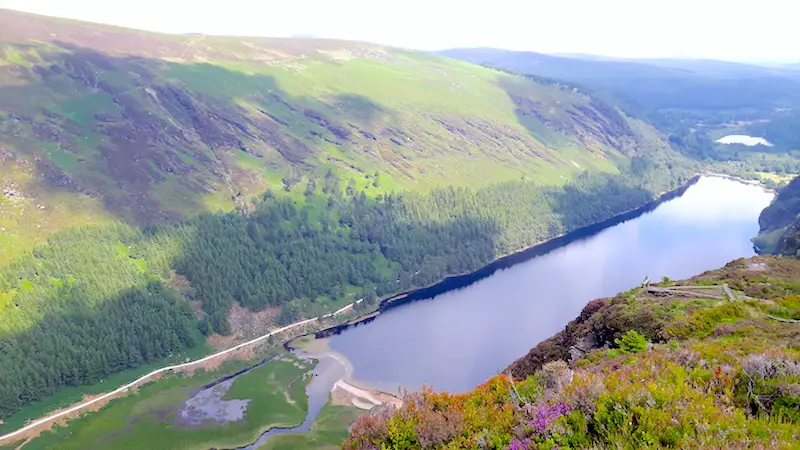 While planning this trip I'd read that this was the most beautiful lake in Ireland.  I haven't seen them all so it's hard to agree but I wouldn't bet against such a statement.  The hike took us through an old miners' village before following a stream up the side of the mountain to then follow its summit.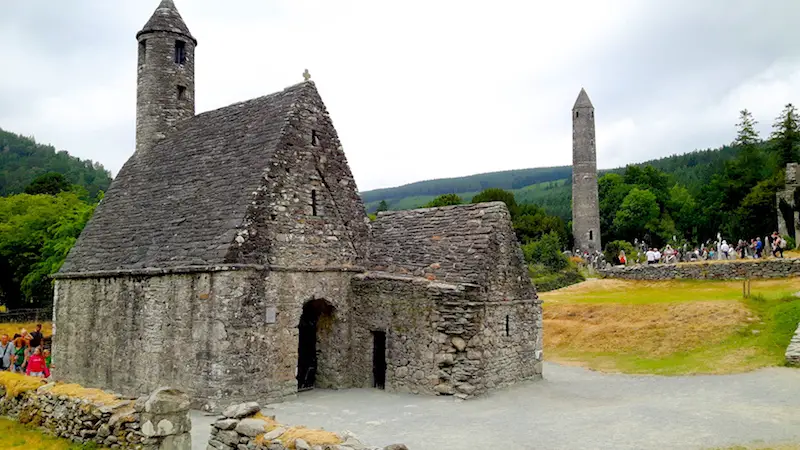 We then took a different route around the smaller lower lake to explore the Monastic City, filled with ancient ruins from St. Patrick's day.
Dublin
We again took a scenic route north to drive through Sally Gap.  So worth it!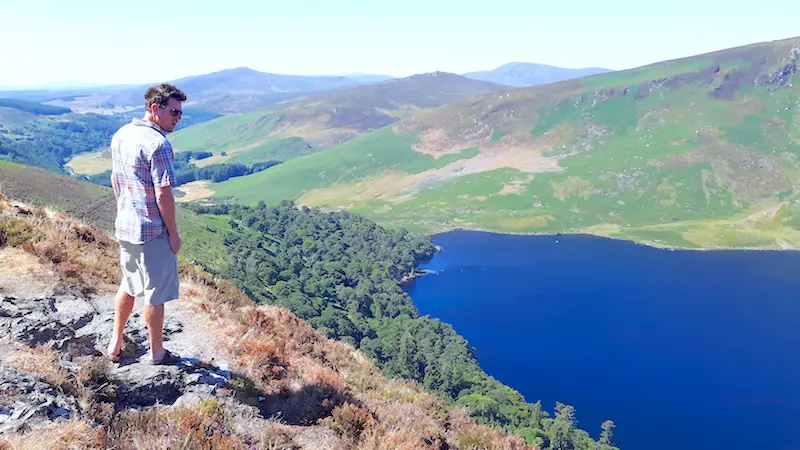 Unfortunately, the old Military Road was closed due to a wild fire so we had to skip that part and detour further afield.
Again, we dropped our bags in our room in Dublin and took off straight away for a walking tour of the city.  Our guide took us around a pretty small area but filled us in on lots of history.
The next day we took the long route to the General Post Office, site of many an important event in Ireland's history.  We wandered past the famous St. James' Gate although saved our money and skipped the Guinness Storehouse.  Everyone we spoke to said it was overrated and overpriced.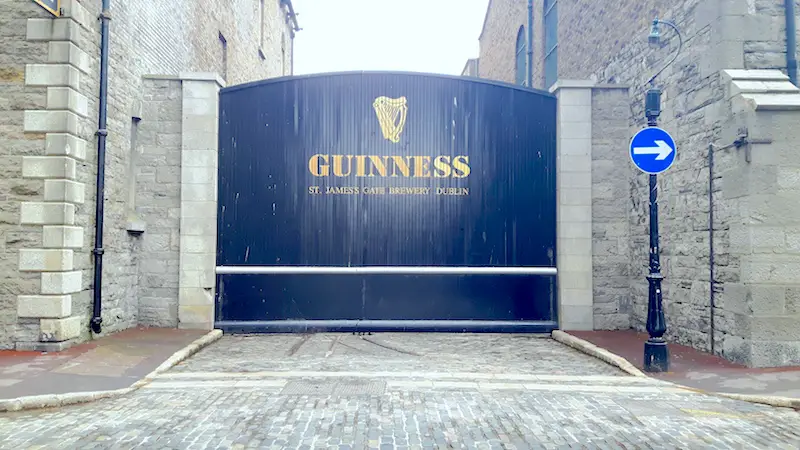 We had hoped to visit the Killmainham Gaol but didn't realize how popular it was – it was sold out for the next 4 days!  The GPO has a fairly new and quite interesting interactive museum chronicling its role in the Easter Rising in 1916.  There are a number of videos, touch screen displays and artefacts to see.
After this we mostly wandered and found a place (or 3) for a pint.  The Stag's Head was recommended to us as a great local alternative to the bars in Temple Bar area.  It is a great spot, except the England World Cup semi-final match was due to start and they couldn't get their large TV working!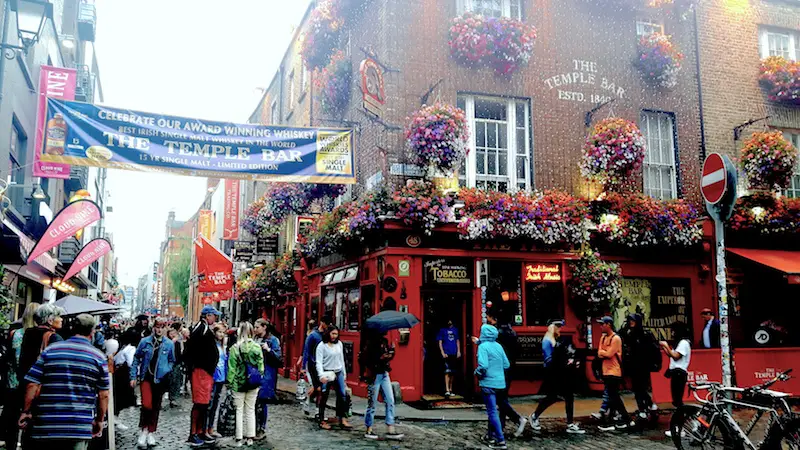 We found a fun pub full of locals with the football on their TVs and settled in to watch the ultimately disappointing match.  I guess history isn't dead – the cheering for Croatia was deafening…
Belfast
We were staying just half an hour outside of Belfast so it made for an easy day trip.  For better or worse, we visited on a holiday so parking was free but many places were closed.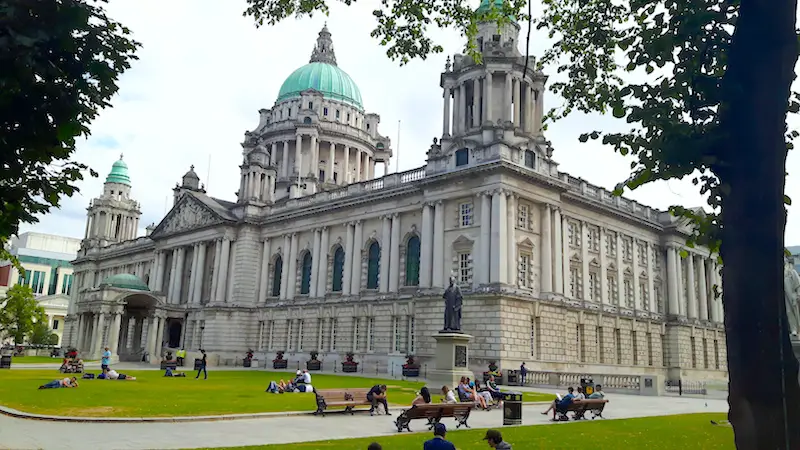 As usual, we took the free walking tour around the city centre.  It was pretty interesting and took us around many of the well-known areas.
We also did a little drive by of the peace walls in one of the more violent areas of Northern Ireland during the 'Troubles'.  They actually still lock the gates at night to prevent problems!  As it happened, our visit coincided with a controversial holiday so it was a rather charged atmosphere.  I wish we had taken the (overpriced) political tour…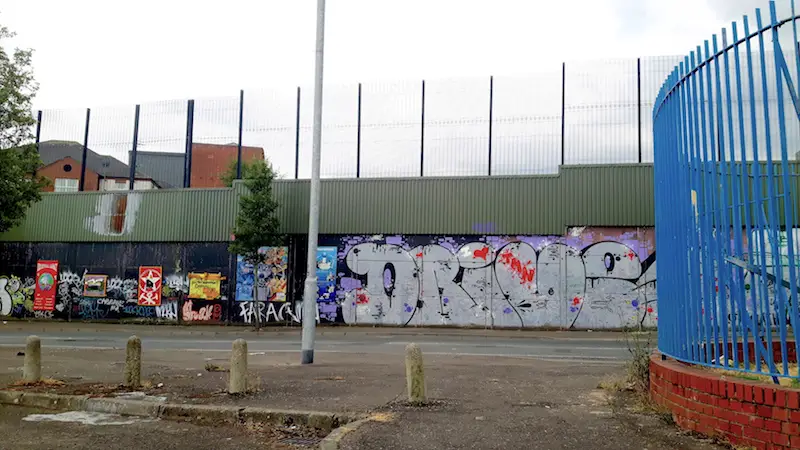 ←  Read about last week in Northern Ireland!
Follow us into next week – we're off to England and Wales!  →
Find all our Travel Journal posts in one place.
Discover more exciting destinations here.