Exploring Yorkshire with Family and New Friends!
Some links in this post may be affiliate links. If you click on them we may make a commission from qualifying purchases at absolutely no cost to you.  Read our full Disclosure Policy here.
Bright and early on a Monday morning, sitting on a coach on our way to Yorkshire.  This is the life…
In an attempt to save money, I booked us on National Express coaches instead of the train.  I'd do it again (we're talking £20 instead of £100) but it was LONG 11 hours!!
[mappress mapid="18″]
Family visit near Halifax
We spent the first half of the week with family near Halifax.  My aunt and uncle have lived up here for years but it was only my second time visiting and a first for Terry.  The only thing I remember from my visit many years ago was the amazing view right across the road.  This time around the view was right out our bedroom.
Yorkshire Moors
Our first morning we took Maud, their gorgeous dog, for a walk on a Norland Moor.  August is the perfect time for the purple heather and we were treated to amazing views on a clear, sunny morning.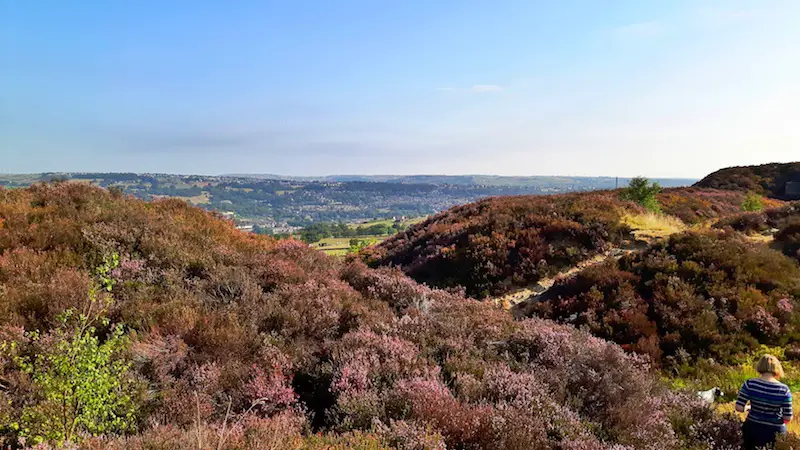 Piece Hall, Halifax
That afternoon we went into Halifax to the Piece Hall.  This huge building used to be the main marketplace for textiles, the backbone of the area's past economy.  Not only is it a beautiful structure it now houses stores, bars and restaurants along with a little museum about its history.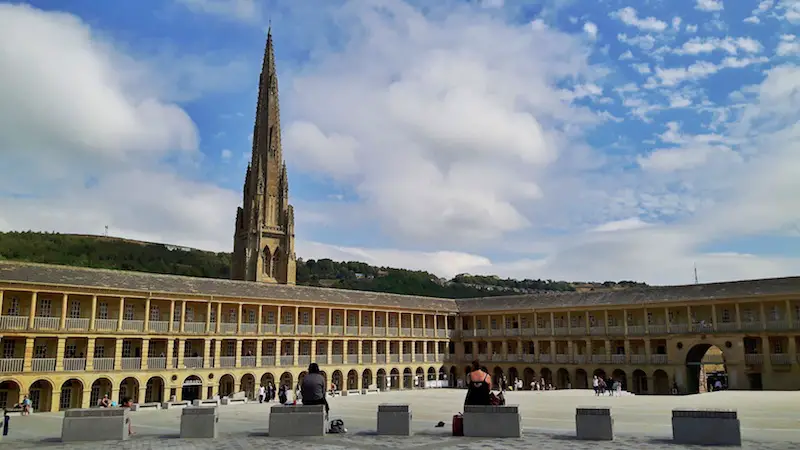 Nostell Priory
The four of us took a day trip to Nostell Priory, just south of Leeds.  This huge house is pretty interesting.  There is a huge amount of Chippendale furniture on display.  Many of the rooms are set up as a kind of living museum.  The stable house is now a cafe and store.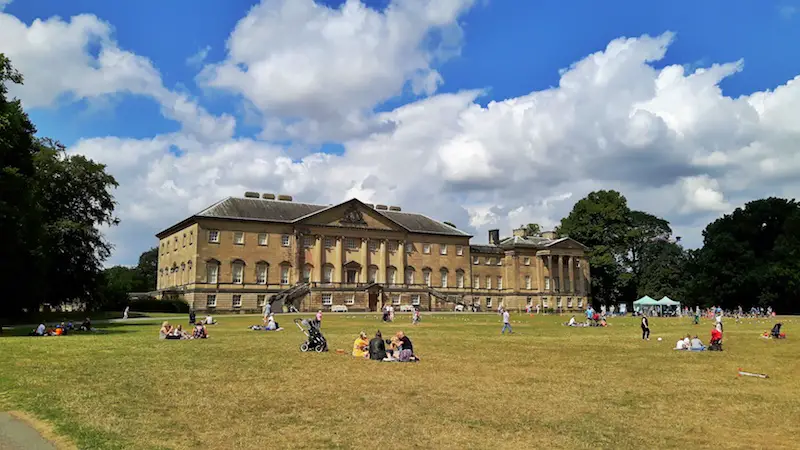 The priory also has extensive gardens with lakes.  There are quiet areas, biking trails and tonnes of green space to relax.  It's a great spot for a day out.
The Yorkshire Dales National Park
By Thursday we were back on the train and heading to Dent, the highest train station in England.  This super cute town is in the national park and is surrounded by green hills and valleys.  It's our home for the next nine days along with Tootsie the dog, Humphrey the cat and Pudding the tiny kitten.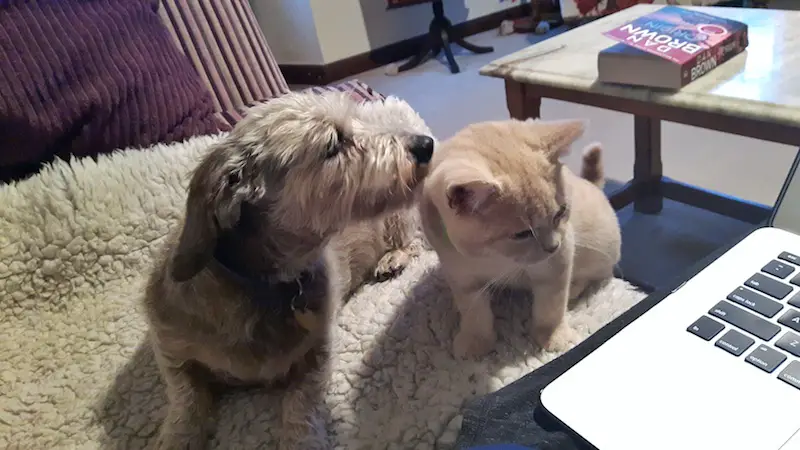 We've gone for a couple of short hikes around the local area and into the nearby town of Sedbergh.  The scenery is amazing and the towns are straight out of a postcard.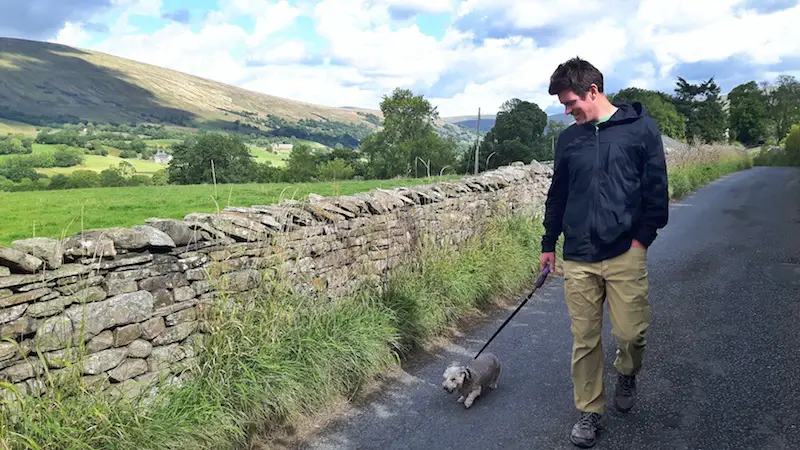 While Humphrey, or Taddycat, does his best to avoid us the other two have quite the personalities and keep us amused.  The alpacas down the road certainly didn't know what to think of Tootsie as we walked her past their field!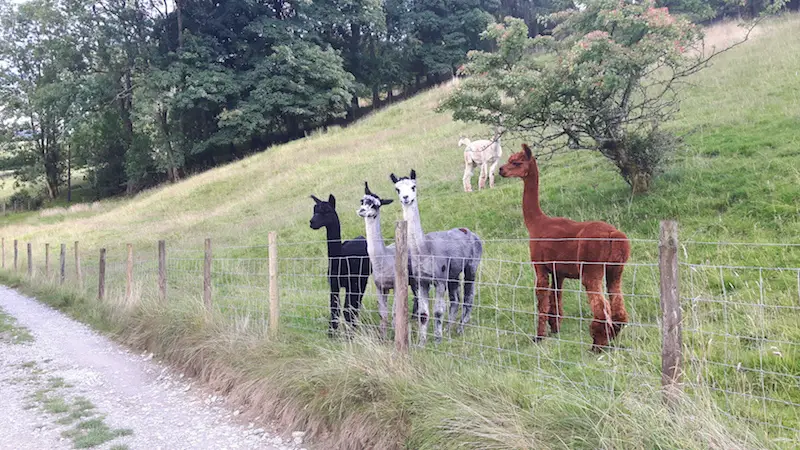 Hopefully we'll manage to squeeze in a few hikes before our time is done.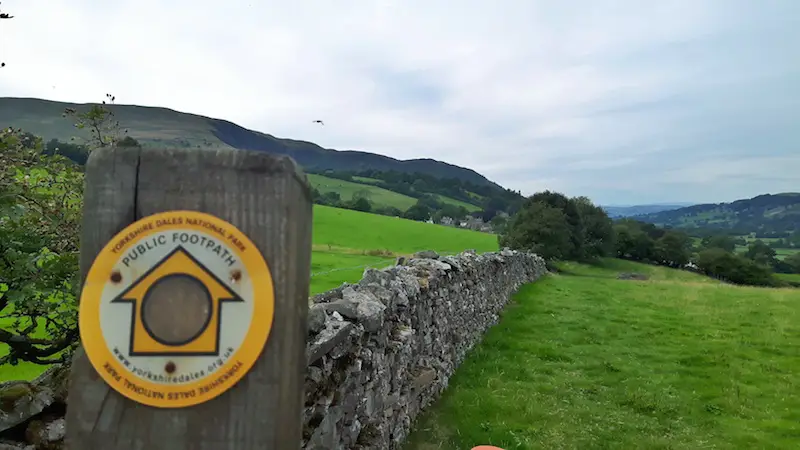 Find all our travel journals in one place.
Find more destinations here.