Some links in this post may be affiliate links. If you click on them we make a commission from qualifying purchases at absolutely no cost to you.  Read our full Disclosure Policy here.
Whether flying through Tocumen International with a long layover, just visiting the city, or a day at port on a cruise, you are likely to find yourself with just one day in Panama City.  Luckily, the airport is close to the city and transportation is easy to come by.  There is a lot of sightseeing that can be done in a short time to make the most of your day.
One day in Panama City is plenty of time to see a few highlights. This post will give you a few options for how to spend your day.  Pick the one that most appeals to you or mix and match to create a unique itinerary. Of course, if you would like to take your time just choose one and spend as long as you like exploring.
If you'd like to fit a little more in, consider an organized tour and be whisked from one site to another in private transportation.  A great option if time is short!
How to Spend One Day in Panama City
Option 1: Panama Vieja and Casco Viejo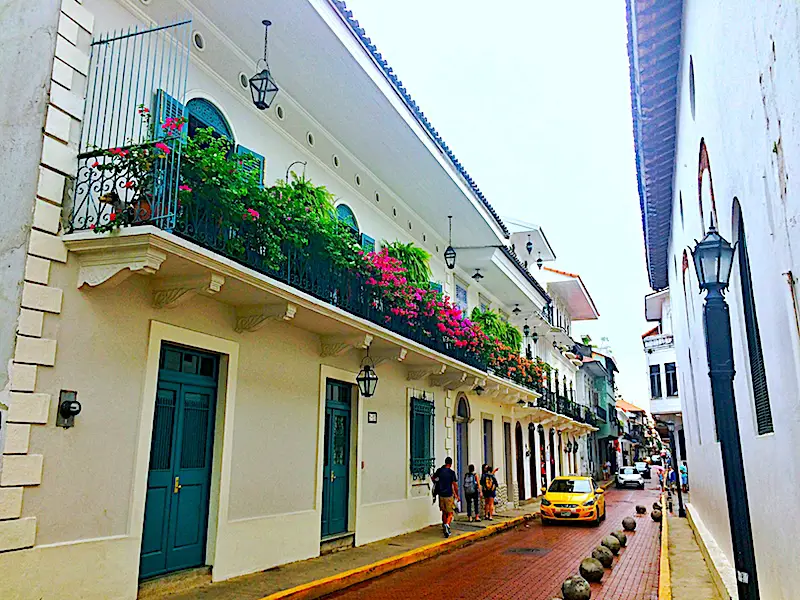 If you love history, this is the perfect way to spend your one day in Panama City. Start with a visit to Panama Vieja, the first European settlement on the Pacific coast of the Americas.  A UNESCO World Heritage Site, it is now ruins after the city was burned to the ground during the invasion of Captain Morgan in the 17th century. You can see the church tower and a few other remaining buildings.
From here, head to the 'newer' historical part of Panama City known as Casco Viejo. You will also hear it referred to as Casco Antiguo or San Felipe. This is the colonial centre and now the best place to find trendy restaurants, bars and hotels. Wander the streets enjoying the beautiful buildings mixed with ruins and plazas. This would be a great spot to stop for lunch.  Alternatively, take the short walk to the mercado de mariscos, or seafood market, for some fresh fish or ceviche.
If you still have time and energy, from here take a sunset walk along the Cinta Costera.  This is a favourite local activity so there will be tonnes of activity to watch.
Option 2: Panama Canal and Amador Causeway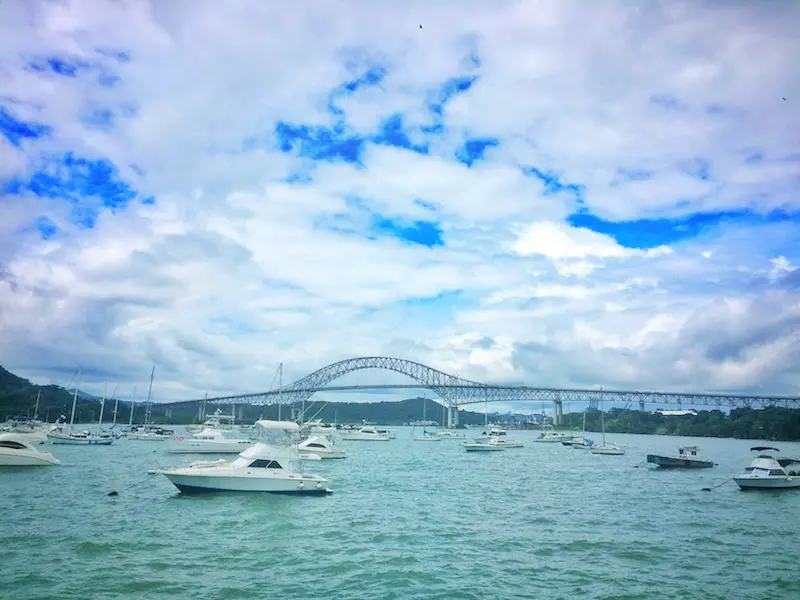 This can be done in either order depending on your timing. You should visit the canal either before 11am or after 2pm. Around midday the direction of the locks changes so there are no ships passing through. At the Miraflores Locks, walk through the four floor museum, watch a short movie and, of course, watch the huge ships passing through the series of three locks. You can pay the entrance fee or you can eat in the restaurant and watch from the balcony. While this saves you the $15 charge, the food isn't cheap.  Unless you planned to eat here anyway, it likely won't save you money in the long run.
The Amador Causeway connects a series of four islands to the mainland and is popular for walking or cycling along its path. At the start of the causeway walk to the west side for a great view of the Bridge of the Americas and possibly boats entering or exiting the canal. You can rent bikes here as well as fun quad bikes for groups. Along the way you will get some excellent views of the city skyline. The causeway is also home to the Biomuseo. Designed by Frank Gehry, it is a new museum that showcases the immense biodiversity of this country.  This is an excellent way to spend one day in Panama City.  You get a bit of history, culture and nature.  We spent a day following this itinerary and thoroughly enjoyed our day!
---
---
Option 3: Casco Viejo and Cinta Costera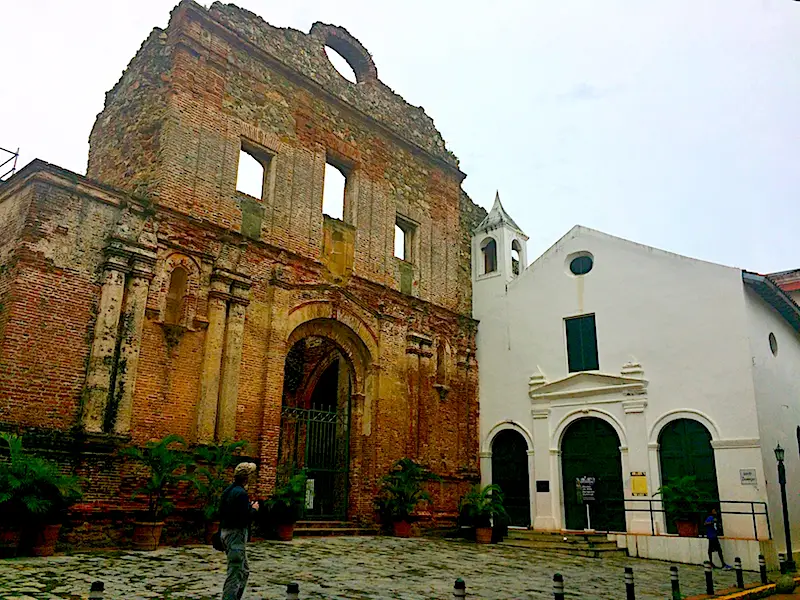 This is how we spent our first day in Panama City. It is an excellent introduction to the best of the city. Spend the morning strolling around Casco Viejo. There are plenty of walking tours you can sign up for as well as self-guided walking tours to be found online.  However, it's a small area and easy enough to wander on your own.  After this you will have likely worked up an appetite, or at least a thirst. You can choose to eat at one of the many lovely restaurants and cafes found throughout the colonial district or walk over to the seafood market, mercado de mariscos, for some fresh fish or ceviche.
The market is at the start of the Cinta Costera.  So from here take a walk along the waterfront green space and take in all the activity.  If it weren't for the stunning skyline views, it would be easy to forget you are in the middle of such a busy city. The Cinta Costera ends in the heart of the skyscrapers, a dramatic contrast to where it began.  Alternatively, complete this in reverse and end with a sunset drink on one of the rooftop patios in Casco Viejo.
Option 4: Panama Canal and Casco Viejo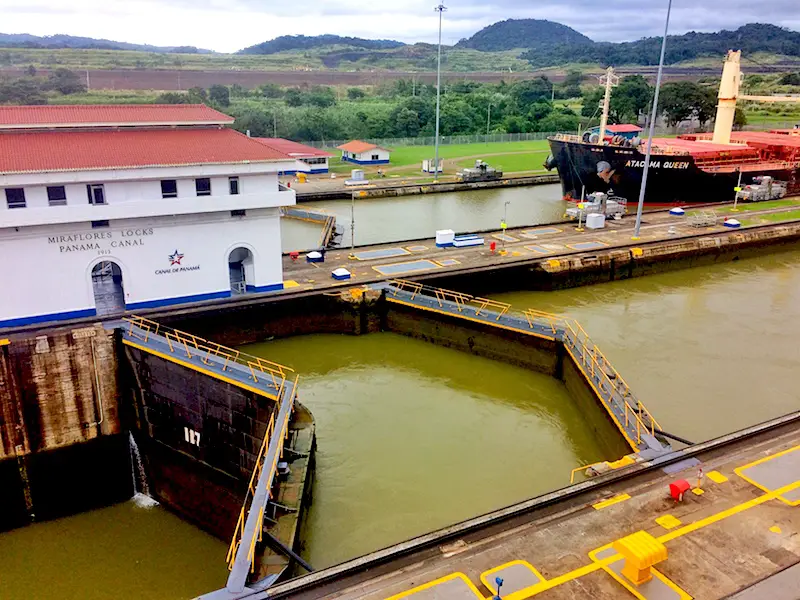 The most iconic and most beautiful two parts of the city together. If you only have one day in Panama City, you can't go wrong with this combination. As before, the order you visit these areas in should ensure that you are not at the canal around midday. If you start your day early, begin at the canal otherwise save it for later. Wander the colonial district of the city, exploring its many small streets, plazas and churches. Stop for lunch at one of the many delicious restaurants here before heading over to the Miraflores Locks to learn about the Panama Canal.
Once inside the Miraflores building, you will watch a short video about the history of the canal, explore a four storey museum as well as obviously watch large ships pass through the lock system. If you end at Casco Viejo and have the energy, take a sunset walk along the Cinta Costera to finish off your day with some top class people watching.
Traveling Around
If you are short on time it would be best to pay the extra for taxis or Uber.
---
Don't want to risk missing your connection using public transport?  This half day city AND canal tour includes airport transfers!  It doesn't get much better than that.
---
However, if you are staying overnight in the city, or have a little more flexibility, you can reach all locations easily by Metro, Metro Bus or on foot. The easiest option by bus would be to get to Albrook Station between each location. To return, buses will be labeled 'Albrook'.  Swipe your metro card when you exit for a free transfer then find the bus for the next location.
Miraflores, Amador, Panama Vieja all have Metrobuses with their names on the front leaving from the station so they are easy to find.
For Casco Viejo take a bus for 'Mariscos' or the metro to Cinco de Mayo station and walk the rest of the way.
The Cinta Costera can be reached from many different buses (look for Avenida Balboa) and metro trains or it's an easy walk from Casco Viejo.
For more information on how to reach each of these destinations check out this post:  Free Things to do in Panama City.
Was this helpful?  Save it!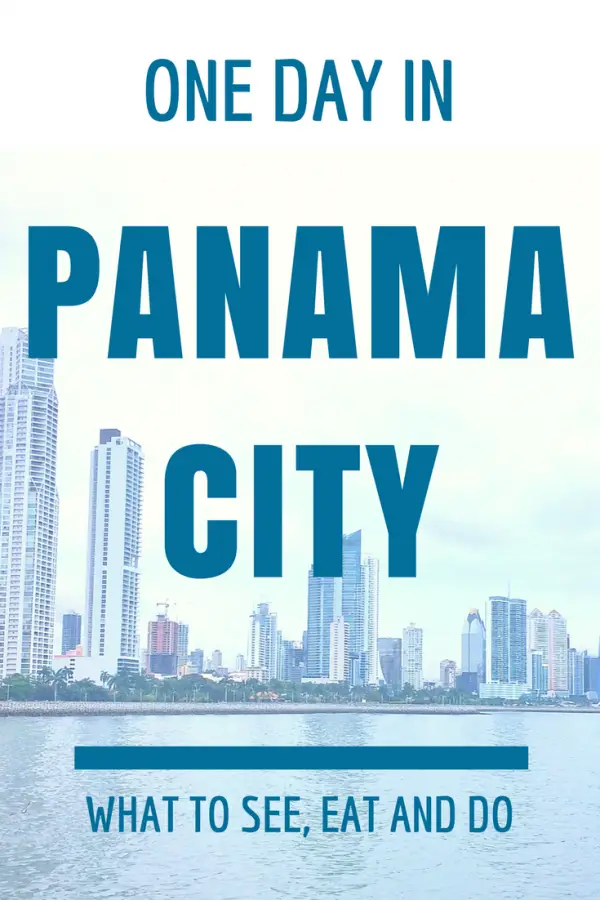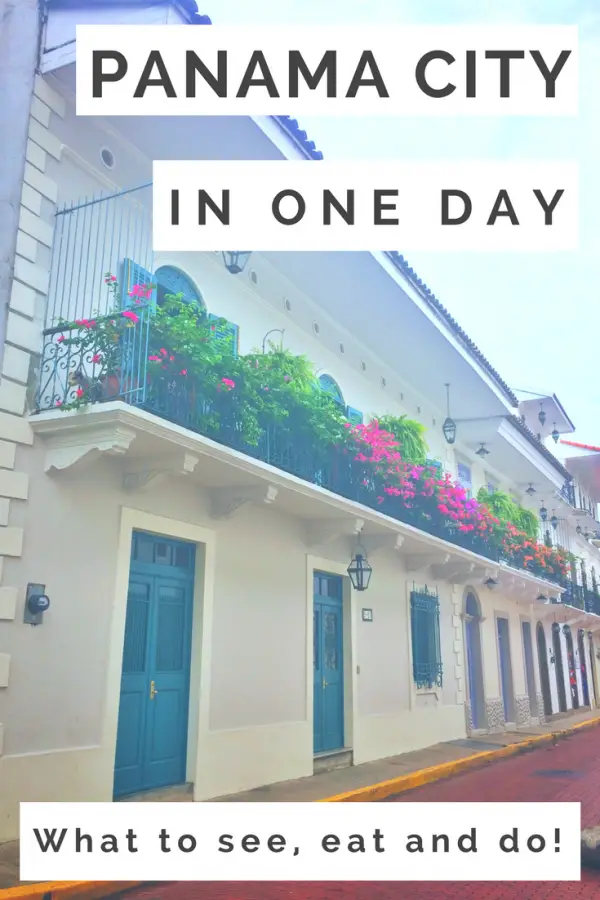 Return to our Destinations page!
Have you spent any time in Panama City?  What were your favourite things?  Do you hope to make it there one day?  What's on your list?  Let us know in the comments below!
---
Some links in this post are affiliate links.  That means if you click on them and make a purchase we will make a small commission at no cost to you. Thanks for your support!
---