One Year of Travel – reflecting on the Highs, Lows and Surprises!
Some links in this post may be affiliate links. If you click on them we may make a commission from qualifying purchases at absolutely no cost to you.  Read our full Disclosure Policy here.
365 days of adventures, 52 weeks of memories, 12 months of exhausting travel days.  One year of travel.
We've now been travelling full-time for a year.  While it feels like we left Canada ages ago, it also feels like it has flown by.
Not only have we survived, we've had a great time doing it!  We're still married (happily [icon icon=icon-smile size=14px color=#444 ]:) ), and planning another year of adventures. We actually celebrated our 10th wedding anniversary in Northern Ireland!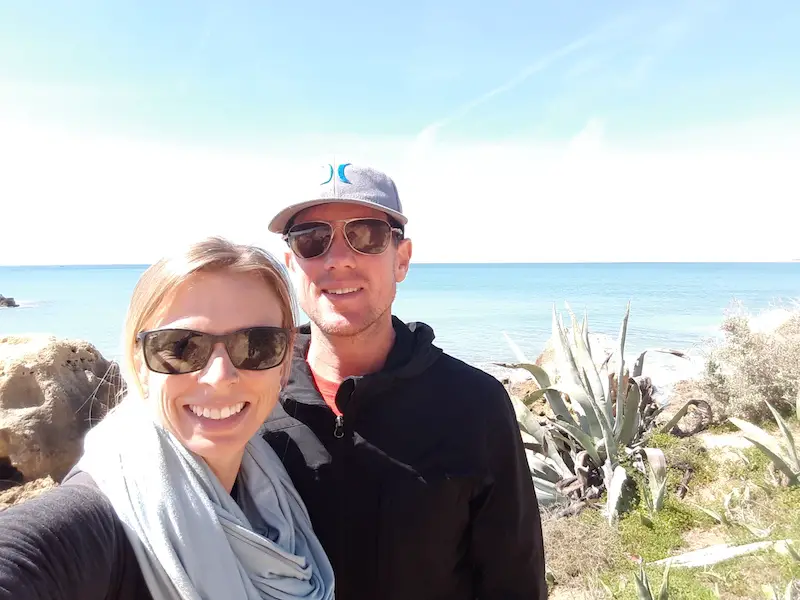 Past the Potholes has been a great place to record these travel memories and share our experiences with others.  (As we slow down our travel for the next while, expect to see a lot more content as I get caught up!)
Now it's time to sit back and reflect over the highs and lows of the past 1 year of travel.
What is traveling for one year really like?
The Highlights
How could the Galapagos not make this list, right?  Our 10 nights in the Galapagos Islands were incredible, living up to all their high expectations.  Every day was filled with wild and wonderful creatures in a beautiful location.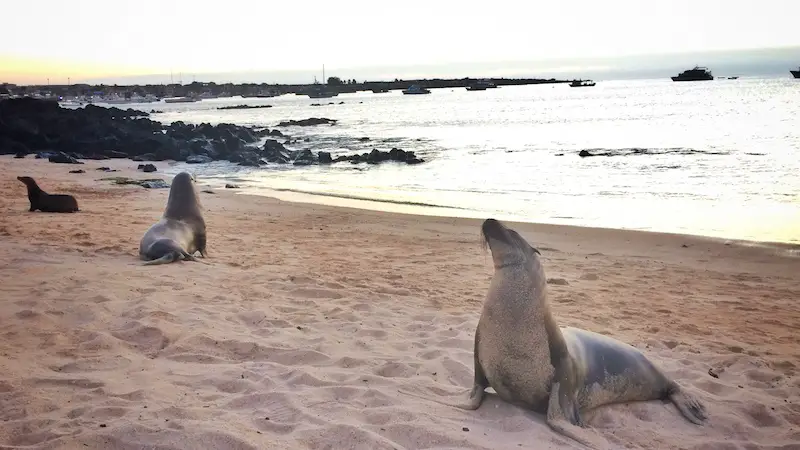 Along the way, we've managed to squeeze in a number of visits with friends and family which is amazing!  From Claire's family flying to meet us in Peru, crashing our friends' honeymoon in Barcelona, a Mexican St. Patrick's Day with Terry's parents and friends meeting us in the Lake District, to staying with friends and family around England, visiting friends we taught with in Mexico (8 years ago!) and even managing to fit in a wedding!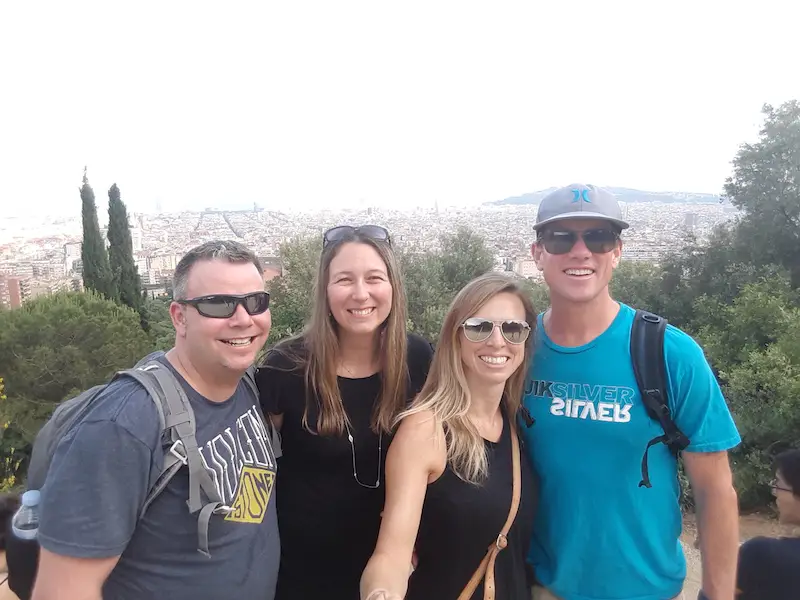 Riding a camel into the Sahara Desert and sleeping in Bedouin tents was another experience we'll be talking about for years to come.
Surfing in Costa Rica was so much fun and a great way to spend the days.  We would wake up and head to the beach, return to our apartment for lunch, get some work done and then go back to the beach for the afternoon.  Not a bad lifestyle!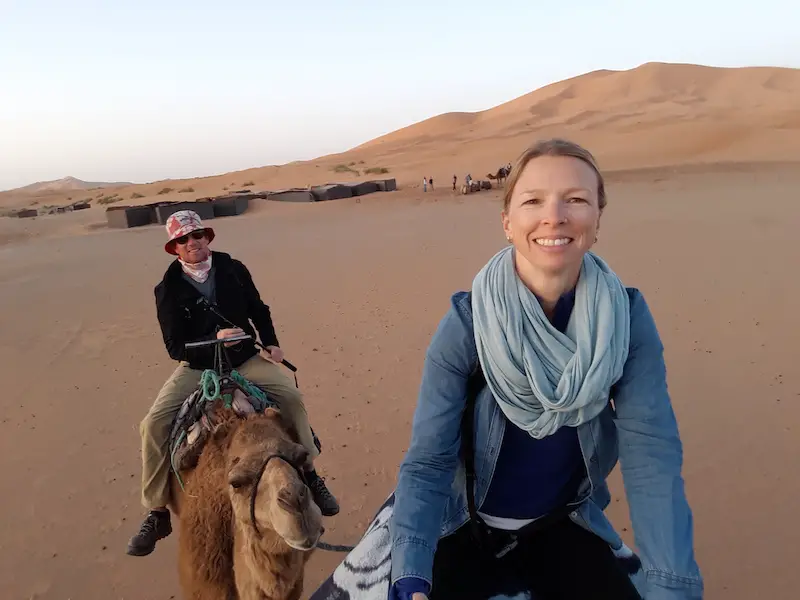 Terry loved his week of kitesurfing lessons in Tarifa.  The school was organized, his instructor knowledgeable and the setting perfect.  If only water were warmer, I might have joined him…
A real highlight for us has been watching our efforts pay off with our online work.  As teachers, we are paid on a salary.  This means we are paid the same no matter how hard we work (or how lazy we are).  Working for ourselves means that the harder we work, the more we should be paid.  But there are no guarantees.  Not only is it a nice virtual pat-on-the-back but it has given us the confidence to extend our leave for one more year.  Yay to another year on the road!!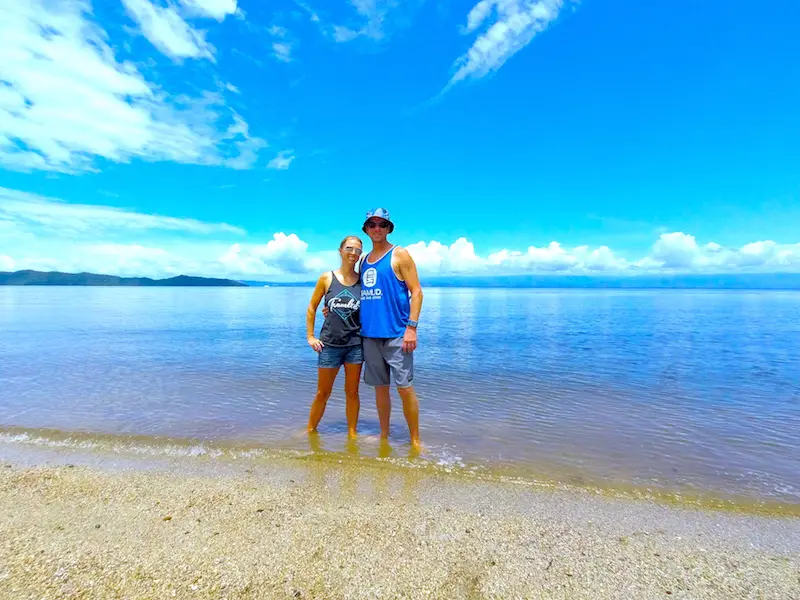 The Lows
I'm an avid planner and one year of travel takes a lot of planning.  I like to know exactly how we are going to get from place to place and what we will need to do so.  This minimizes the problems we face while traveling (and prevents us from having as many hilarious travel stories as others…) but things still do happen.
[btn text="Find out how we plan, book and save!" tcolor=#FFF bcolor=#1998b5 thovercolor=#444 bhovercolor=#bbede7 link="https://pastthepotholes.com/ultimate-travel-planning-websites/" target="_blank"]
We got off to a dubious start having to pay to replace a broken fridge in our first place, and a broken motorbike piece in our second.  Thank goodness that trend didn't continue for too long!
One off my less than stellar plans was for us to fly into Lima in the middle of the night, wait for the early morning bus to Huacachina, check into our hostel before hopping straight on the afternoon dune buggy and sand boarding trip.  Not the craziest day I've ever planned but with my parents, sister and 7 year old nephew it certainly wasn't the most successful start.  Lesson learned.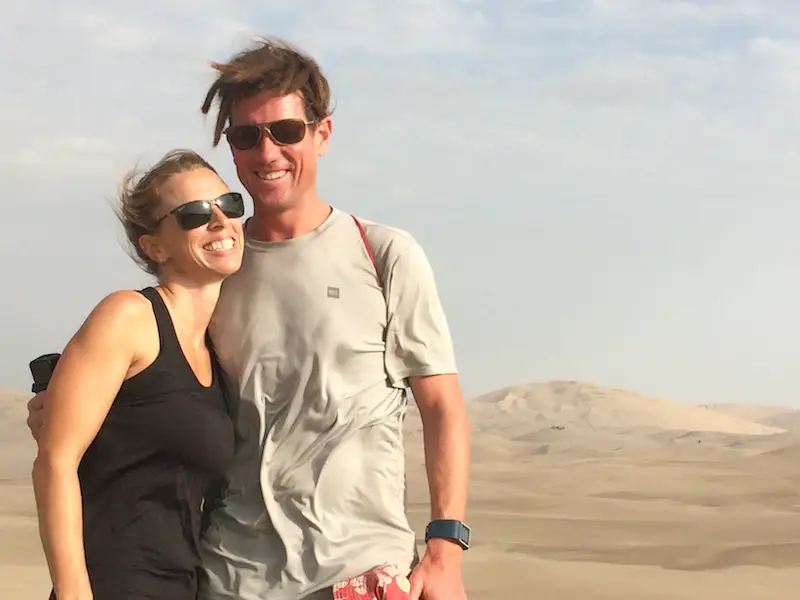 An obvious low was one infamous day in Lima, Peru.  No sooner had Terry and his surfboard hit the water than my backpack was stolen from right beside us!  Luckily I don't carry passports with us and I didn't have my credit cards in the bag either.  Extra lucky was the fact I had JUST taken the GoPro out.  My Iphone (with an expensive waterproof case) was the biggest loss.  However, the greatest inconvenience was the key to our apartment.  Having to wait five hours to contact the owner and get back in is no fun with a 7 year old!  Still, it could have been a lot worse.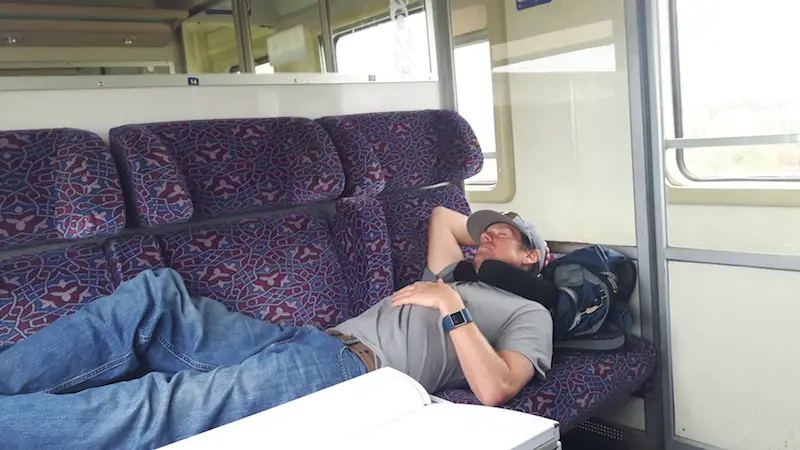 We love to travel (obviously!) but the actually travelling part sucks!  Whether the 11 hour bus ride, 8 hour flight or the hours spent sitting in departure lounges was the worst part is up for debate but we've had our fair share of long travel days this year.
The Surprises
A few countries really surprised us and Portugal is probably on top of that list.  We had heard it is beautiful but it really is a showstopper!  Despite the weather still being cool from a bad winter and us not really 'doing' anything, we thoroughly enjoyed our time there.  Next time, we'll be sure to rent the surfboard, book the kiteboarding lesson and visit the squash club too.
Albania was another spot that blew us away!  Of course it makes sense that it be as beautiful as Greece, they're neighbours.  But growing up knowing almost nothing about this mysterious, closed country still meant we were surprised.  Rocky mountains, green rolling hills, turquoise waters, bucket loads of history…. all at amazingly cheap prices. Having a place to stay and full-time tour guides really helped us enjoy this unexpected beauty.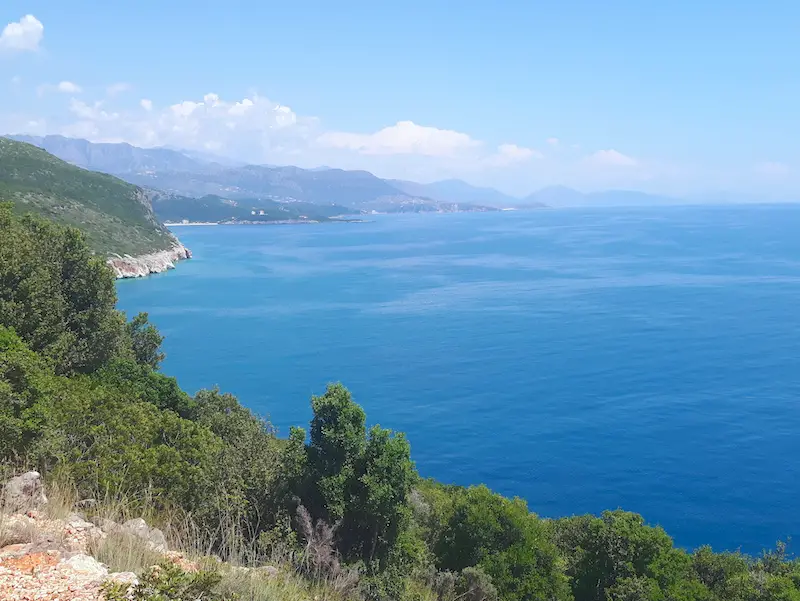 A big surprise is just how exhausting it can be to be on the move constantly.  We started the year travelling slowly, spending time in each place getting to really know it.  However, once we hit Europe the temptation became too strong as there are so many places that are just so close!  Couple that with moving from place to place as we visit friends and family around the UK and we're ready to stop moving for a while.
   The Best of Everything in our Travel Year!
People are constantly asking us for our favourites from. our travels. Here goes with a round-up of sorts:
Best country
We're not the best decision-makers on a good day so this was a tough question!  Terry says Spain or Portugal.  These are probably the only two countries we've visited that check absolutely everything on our list – warm climate, beach, hiking, surfing, kiteboarding, squash and golf.  However, I'd add Ecuador to this list as being a beautiful country filled with a variety of landscapes, a great culture and a fantastic active lifestyle.  Of course, no matter how far we travel, Mexico always has a piece of our hearts…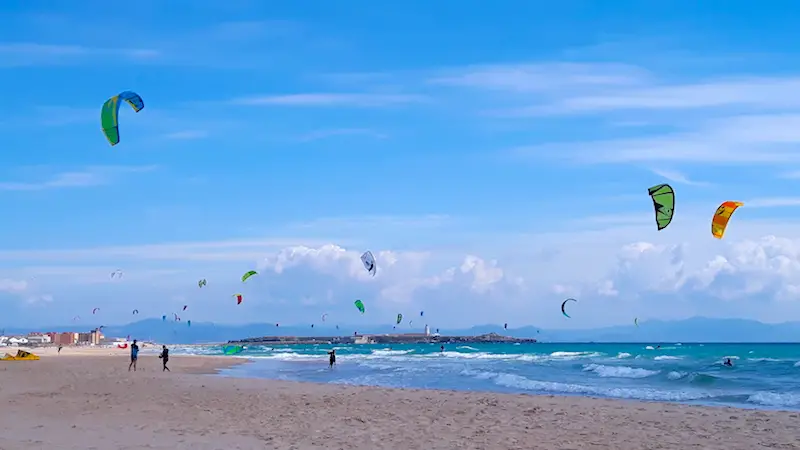 Best city
Another tough one.  Lima was a surprisingly great city.  Filled with parks, interesting architecture and surfing beaches, it's also cosmopolitan enough to have everything you might need.  Barcelona was another incredible spot.  Around every corner was another photo opportunity and a cool experience waiting to be discovered.  We really had a great time here.
Best food
What food would we eat over and over again?  Al pastor street tacos in Mexico win for both of us.  We pretty much lived off these for a few weeks and never got tired of them. For a food experience that's tough to beat, it would have to be ceviche in Lima.  Particularly when Terry was invited to join a group of people at the beach who went out fishing then chopped up their catch right at their deckchairs!
Best beach
For picture-perfect beaches, the Galapagos win out for both of us. Tortuga bay or Playa Rosa were both idyllic white sand beaches with turquoise waters.  While Tortuga Bay boasts a healthy marine iguana population, Playa Rosa was secluded (accessible only by boat) and had excellent snorkelling.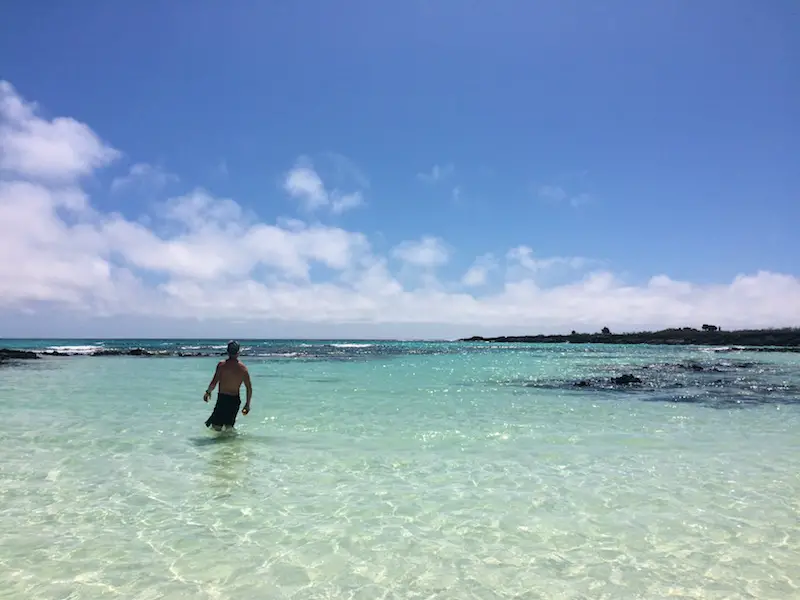 Best people
This one surprised us.  During our travels in Latin America, we constantly find people to be warm, inviting and helpful.  While they didn't disappoint, the Irish may have taken the lead (of course, language barriers can affect personal experiences).  That's not to say we expected the Irish people to be rude, we just knew how friendly the latin culture is.
In Ireland we stayed mostly in bed and breakfasts or spare rooms in houses and found everyone to go above and beyond to be welcoming and friendly.  Even when out at a pub for a drink, people would start conversations from nearby stools or tables.  Our hosts couldn't have done more to help us!
Best surf spot
Costa Rica is the clear winner here although the specific beach is a little trickier.  Tamarindo is Claire's pick and is perfect for beginners with clean and consistent waves. It's also a really fun surf town.  Terry prefers Nosara where there is a wider variety of waves taking you from beginner level to expert.  This is a quieter, relaxed town with more expats than tourists.
Best kitesurfing spot
Tarifa was definitely the best kitesurfing spot we've visited.  Not only is it a top kiteboarding location in the world, it also happens to be a great little town backed by mountains and national parks.  The only drawback is the cold waters.
Best hike
While we've done a tonne of walking this year, we haven't managed to do a whole lot of really big hikes.  Compared to last year in the Caribbean and Colombia, it's been a little lacking!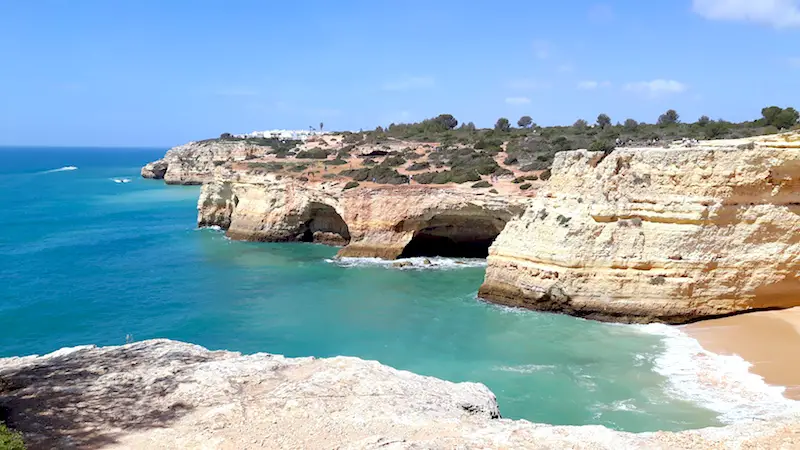 However, the Seven Hanging Valleys hike along the Algarve coast in Portugal was definitely one of our favourites.  With stunning views, spots for lunch and places to explore the caves and cliffs along the entire 11km, this is a winner.
Best sunset
Nosara, Costa Rica gave us stunning sunsets every night.  If the tide was out, there was a bonus reflective effect in the wet sand too.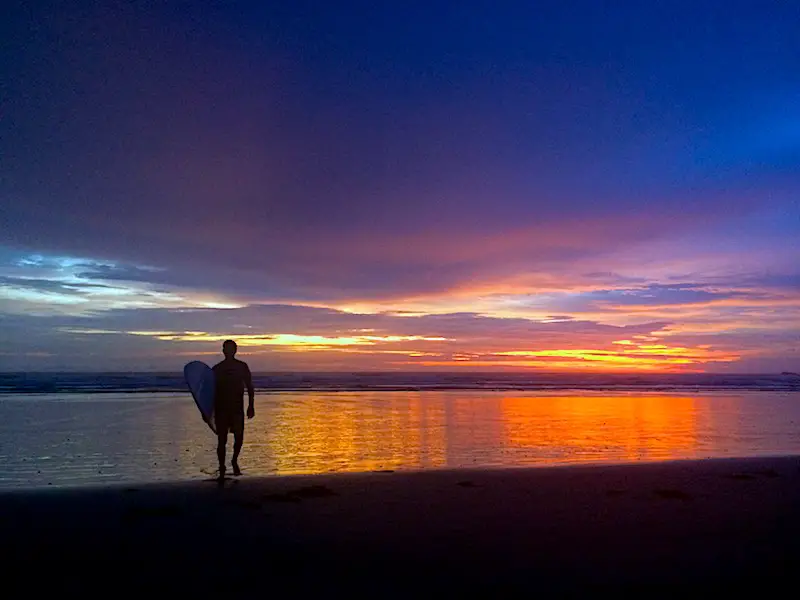 Best expat community
Panama has a large, active expat community that is also younger than in some countries.  They also seem to be very welcoming to newcomers.  We hadn't arrived more than an hour earlier before Terry was already in a volleyball game and invited to a Halloween party!  Our time in Panama was filled with dinner, shopping and party invitations.  It was also an active group with volleyball, hiking and workout classes included in the fun.
It's the journey, not the destination!
Each city, beach and country has its own unique charms but we all know the best things about travelling aren't found in a guidebook! Getting lost, solving problems, meeting people and unplanned experiences are what make travelling the world incredible.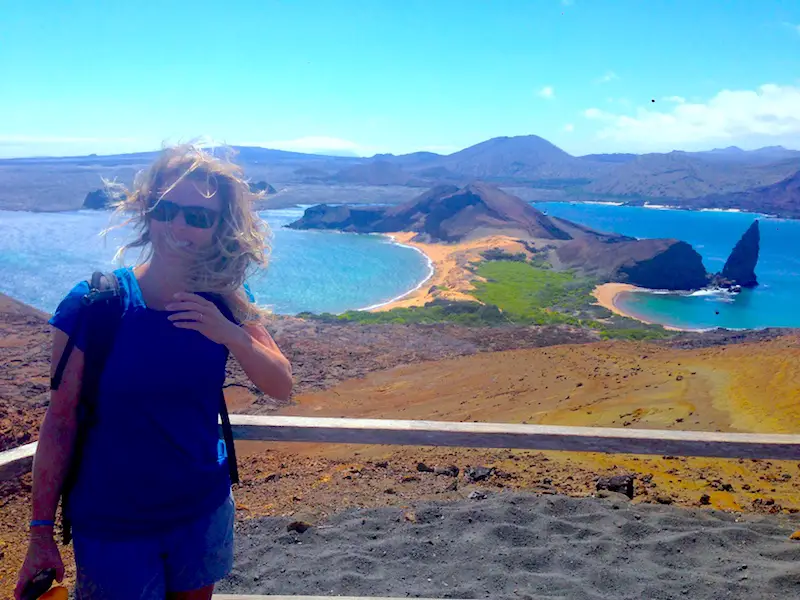 One of our most memorable experiences is when our taxi dropped us off at the wrong entrance to the Fes Medina.  Not realizing this, it took quite a bit of wandering and a helpful local to get us back on track and to our riad for the night!
Meeting locals is the best way to get to know the 'real' country.  While house sitting in Costa Rica the neighbours welcomed us with traditional treats each day and an invite to a family Sunday meal.  A friendly local guy sent a welcome beer over in a bar which turned into a full night of meeting locals in a place we would never have found ourselves.  Chatting with locals in Spain was a similar experience.
Speaking Spanish definitely helps us have these experiences.  However, watching our 7 year old nephew create or join a soccer game every night in Lima proves that language is a barrier that can be overcome.  Even if Uncle Terry was called in as 'translator' a few times!
Little memories like a girl being vomited all over on a bus, a whale coming close to shore, playing Reasonable Trivia© with strangers in Kotor, a Galapagos day trip that turned into an all-night party, and trying to sleep in an Audi hatchback are just some of the things we will remember the most.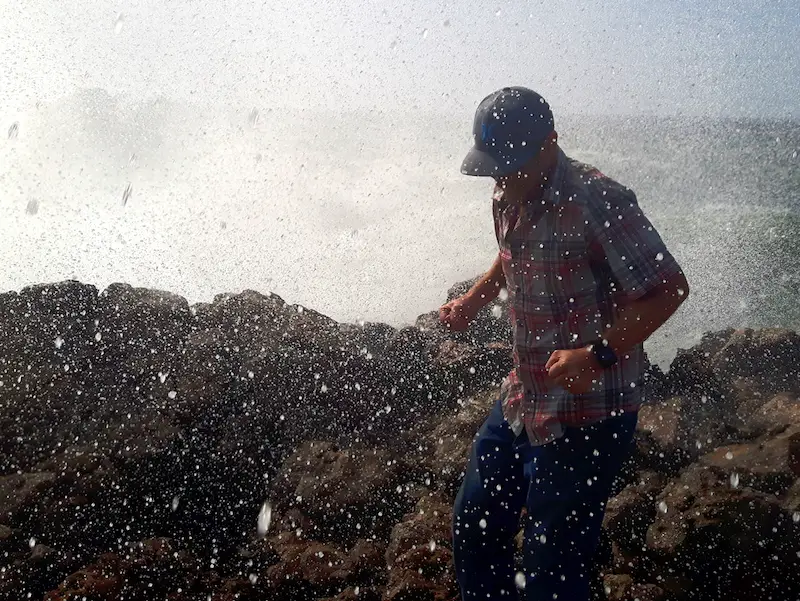 The Stats for One Year of Travel
Where have we been?
4 continents (not including 2 day trips to Asia).
16 countries.
How did we get there?
16 flights.
12 long distances buses.
7 long distance trains.
8 drives (car rentals or friends).
4 ferries.
Where did we sleep?
12 Apartment rentals      → Sign up for AirBnB here and get $45 off your first booking!
8 Hotels/cabins
6 Hostels
8 Shared houses/bed and breakfasts
7 House sits        → Check out Trusted Housesitters here for a 20% discount!
8 Stays with friends/family
1 Tent
1 Airport
1 Car (in a truck stop)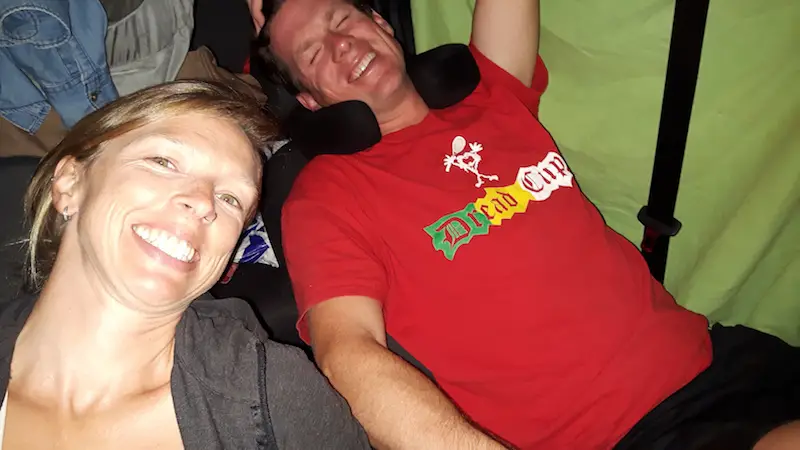 We are so excited to continue our travels with one more year on the road.  There are exciting things in store and we already have the better part of 2018 booked.
Stay tuned!
Get more information on each of these destinations now.
Learn more about our adventures in each place here.
---
Some links in this post are affiliate links.  That means if you click on them and make a purchase we will make a small commission at absolutely no cost to you. Win-win, right?  Thanks for your support!