Exploring the Yorkshire Dales and the Lake District
Some links in this post may be affiliate links. If you click on them we may make a commission from qualifying purchases at absolutely no cost to you.  Read our full Disclosure Policy here.
The heatwave in the UK has definitely broken!  Much of our week in the Yorkshire Dales was plagued with rain.  The stream that runs beside our house went from nearly dry to almost overflowing.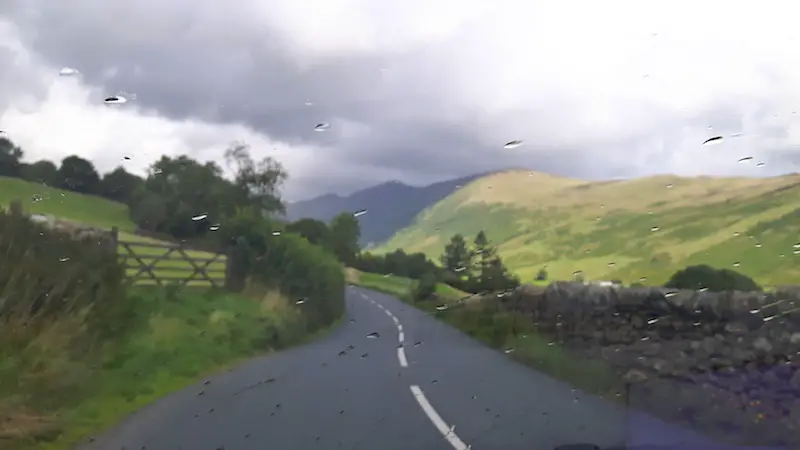 It meant some extra cuddle time for Pudding and Tootsie although we did venture out a few times!  I don't think they were too upset about it…
[mappress mapid="19″]
Yorkshire Dales
Our house sit was in Dentdale, one of the lesser known dales.  the scenery was beautiful right outside our door.  We went for a few walks locally as well as drove to Aysgarth one day for the well-known waterfalls there.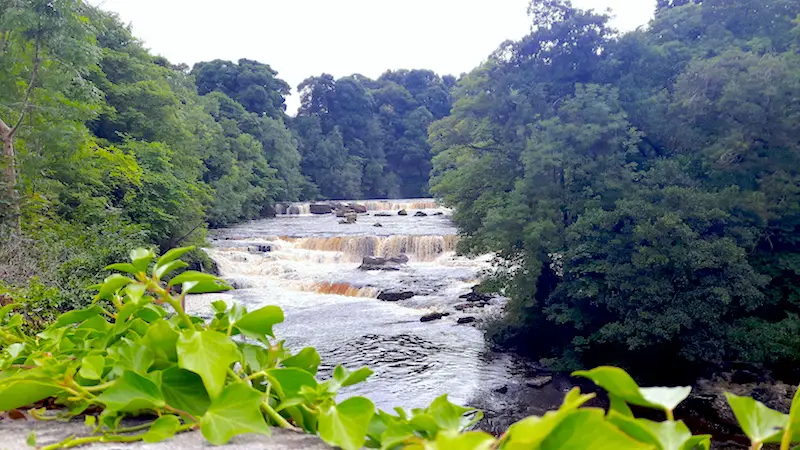 To be perfectly honest, they were a little underwhelming.  We walked a very short path, alongside many other families, to reach the falls.  Eventually we left and then wandered along the river through Cowgill instead.  Just as pretty and no other people!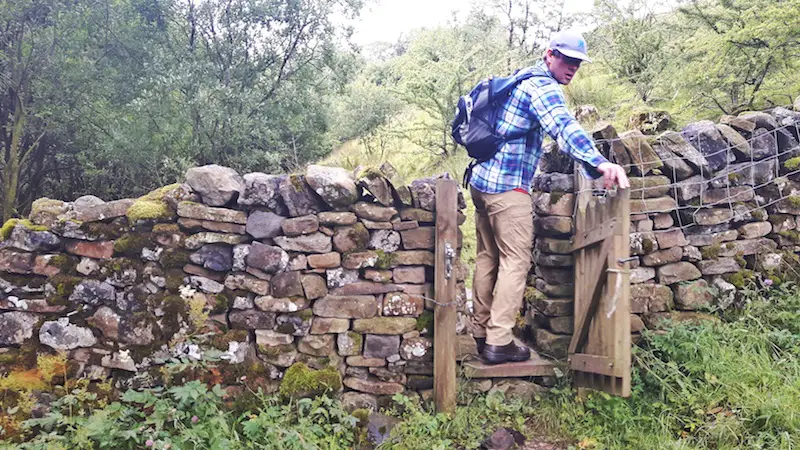 Lake District
We made it into the Lake District a couple of times too.  Ambleside is a great little town with lots of shopping and eating options.  Our mission was to find new hiking boots and we even managed to get a fantastic deal on them!
Coniston is another adorable little town that is popular with families.  We walked down to the lake and checked out the area a little before heading home with our new boots – all ready for Iceland!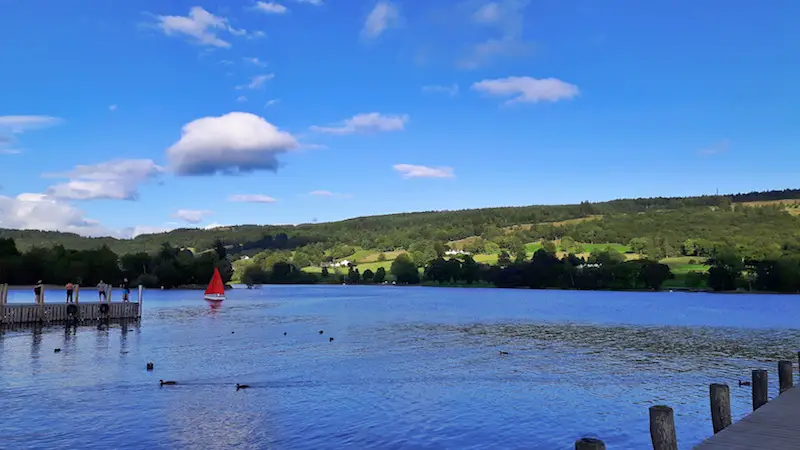 Ullswater is another lake in the area surrounded by mountains and blessed with amazing views.  We drove over the Kirkstone Pass and stopped for a few pictures.  Who knew there were views like this in England!?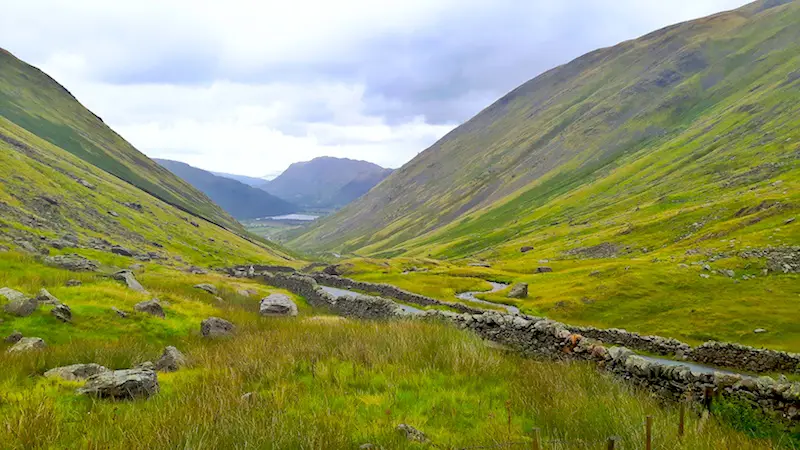 In order to not pay the exorbitant charge for the car park, we parked in a lay-by instead.  The map showed a shortcut to join the hiking trail we were planning on taking to the summit before returning down past a series of waterfalls.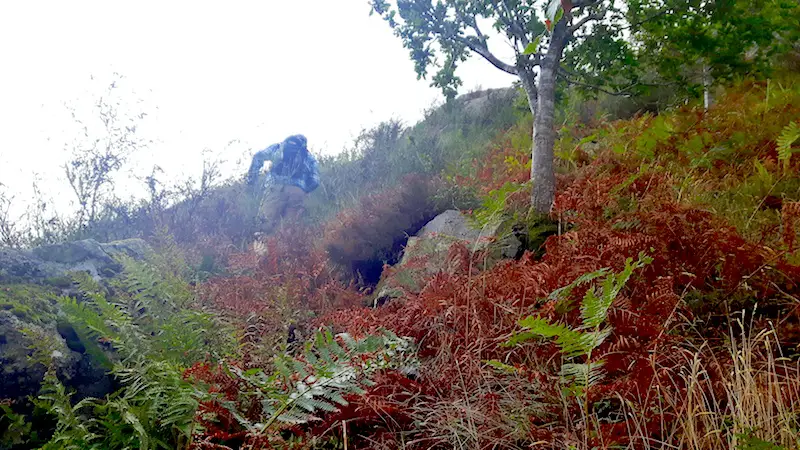 We never did find the trail but instead managed to bushwhack our way up the mountainside.  This was much to the amusement of the family sitting at the lookout as we appeared from nowhere!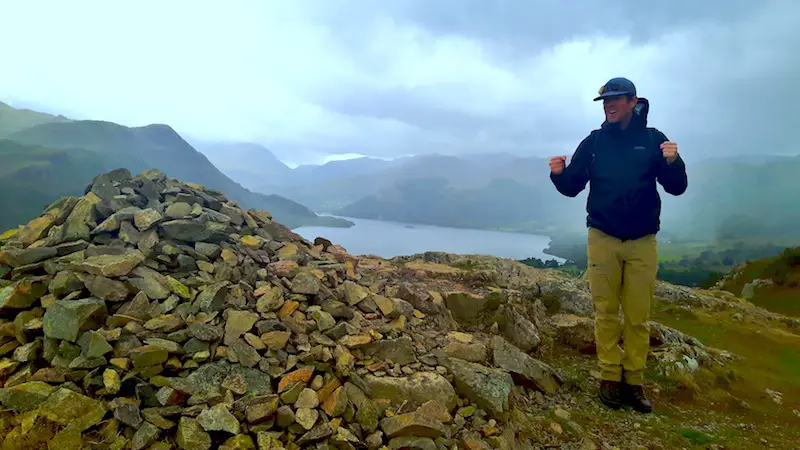 Unfortunately, at this point the rain decided to return in earnest so we skipped the actual summit and made our way to Aira Force.  At almost 70ft tall, it is one of the tallest waterfalls in England.  There is a stone bridge below and across the top for some interesting views of the falls and lovely pictures.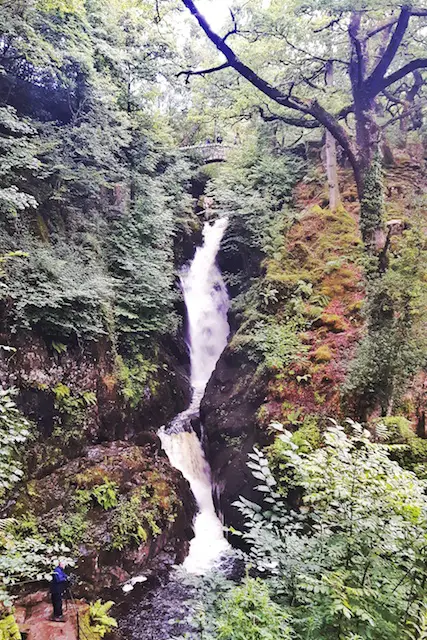 More Friends to Visit!
One of the absolute best things about our travels this year has been the number of friends and family we've been able to see.  Yet another amazing friend dragged her family to the Lake District to meet us for a short break in Arnside.
We had a lovely evening in our AirBnB although there may have been a few too many drinks and not nearly enough sleep…
We'll be spending the beginning of the week staying with Janet, Andy and the boys before finally making our way to Thanet.
←     Read about last week's adventures in Yorkshire!
Read about all our adventures on our Travel Journal section.
Discover awesome destinations for your next adventure here!