A Break in Newquay, Cornwall
Some links in this post may be affiliate links. If you click on them we may make a commission from qualifying purchases at absolutely no cost to you.  Read our full Disclosure Policy here.
Well, the British summer finally caught up with us!  But not before we had a chance to do a little exploring of the Cornwall coasts.
Newquay
We chose Newquay to be our base as it is a big enough town, with a train station, that we would be able to get away without having a car.  There are numerous beaches within walking distance including a few great surfing spots.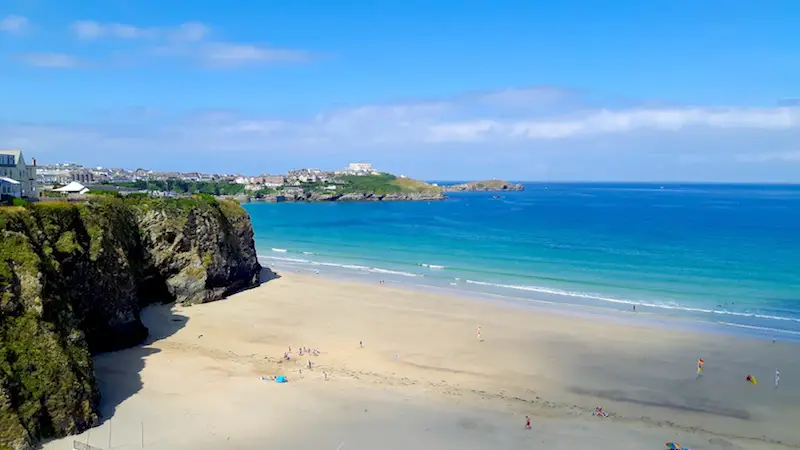 While all of this turned out to be true, it does lack the charm of the smaller typical Cornish fishing villages.  It is much more vibrant and youthful.  There are plenty of shop, restaurant and bar options.  Loads of activities are available.  However, we are staying in a peaceful neighbourhood walking distance to town and the beach at the end of the road – perfect!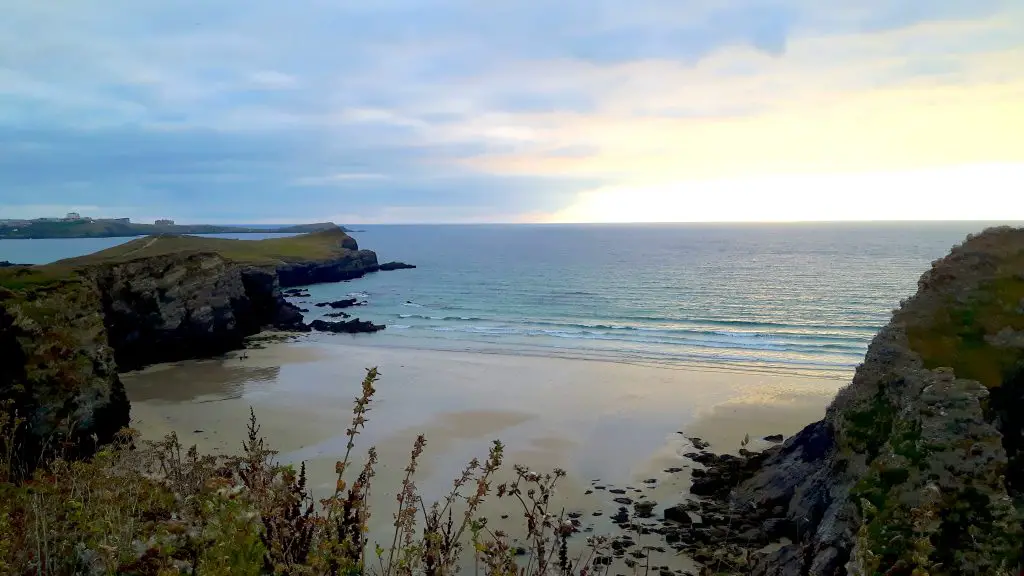 Surprise Visitors!
We arrived on Sunday night and awoke on Monday to a message from my brother saying they had booked a place in St. Ives, Cornwall for the next 5 days!
They drove into Newquay one day to visit.  We went out for lunch in the town, wandered a little then spent some time on Fistral Beach.  This is famous for surfing and is known as the home of UK surfing.  The weather was far too nice for decent waves but it was packed nonetheless.
We even managed a dinner in Padstow with my nephew (I haven't seen him in years)!  This cute little harbour town has a great vibe and plenty of eating options.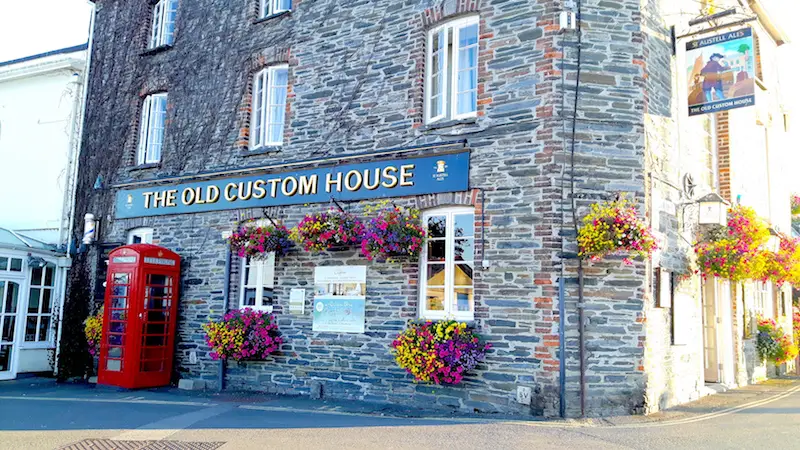 The next day, we went to St. Michael's Mount on Cornwall's south coast.  We were able to walk across the causeway to get there and went up to the castle.  The views are stunning.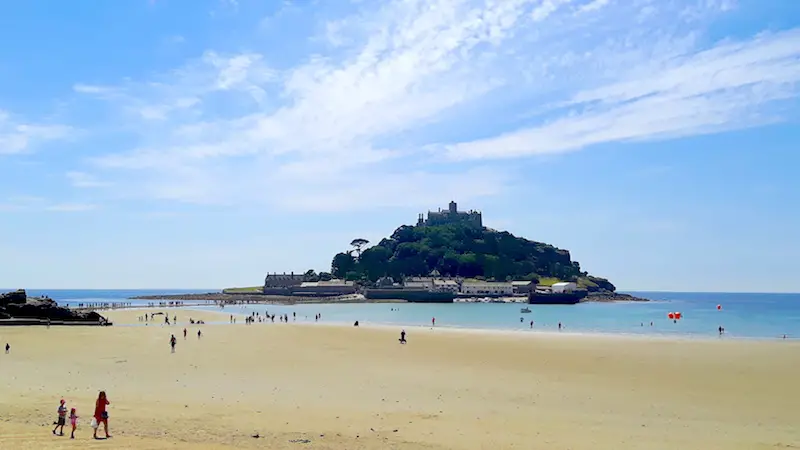 By the time we wanted to return to the mainland the tide had risen too high and we needed to queue for the short boat ride.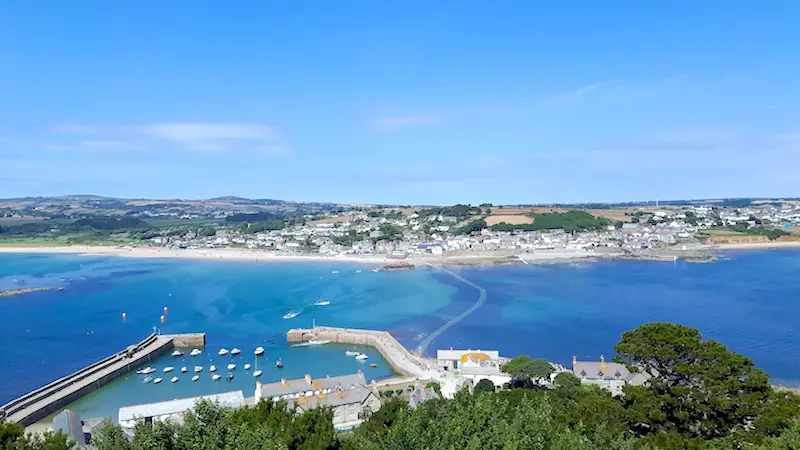 From there we headed into St. Ives for dinner.  We parked at Paul and Julie's apartment at Porthminster Beach and walked along the coastal path into town.  Another delicious dinner and a walk around town followed.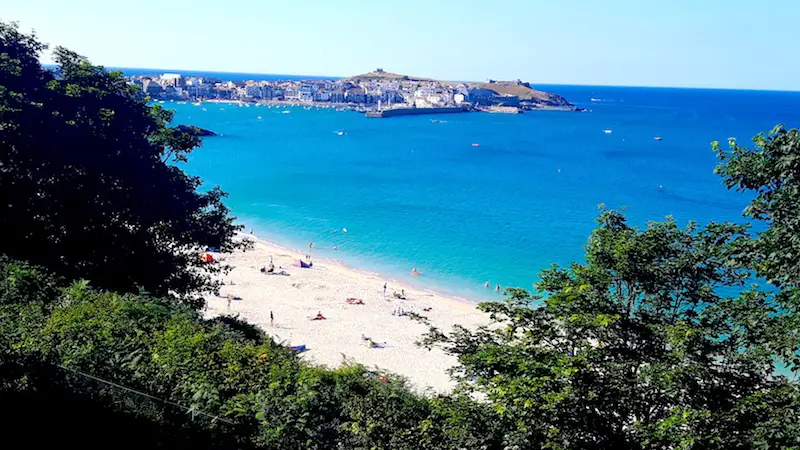 Rather than return to Newquay that night, we crashed in their spare bedroom.  As we drove toward Newquay the following morning, we stopped at Godrevy to try to see the seal colony.  The parking attendant mentioned that in the winter we would see a hundred and today we might see three…
We weren't too hopeful but eventually caught sight of one, then another, then another.  By the time we left we had seen at least 6 or 7! One was apparently having a great sleep as we had thought it to be dead for the longest time.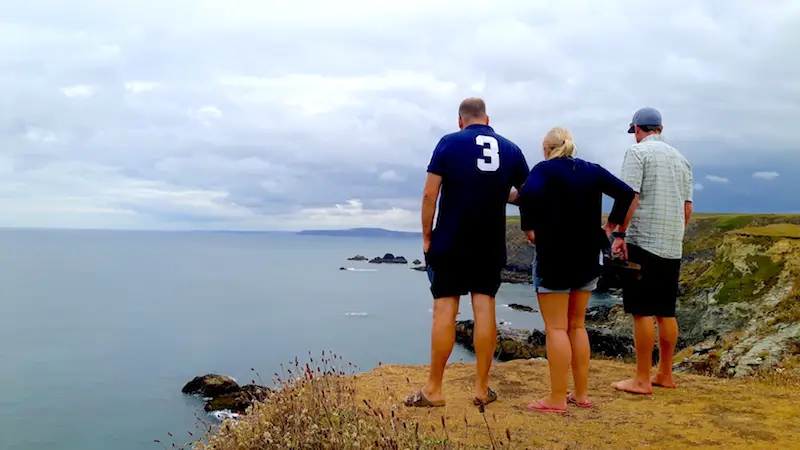 The Weather has Turned
A big low pressure system has since blown in and we've been caught with windy and rainy days.  Aside from a wet walk into town for groceries, we've been able to relax, work and catch up on some reading.  It's supposed to clear up for our last couple of days in Cornwall…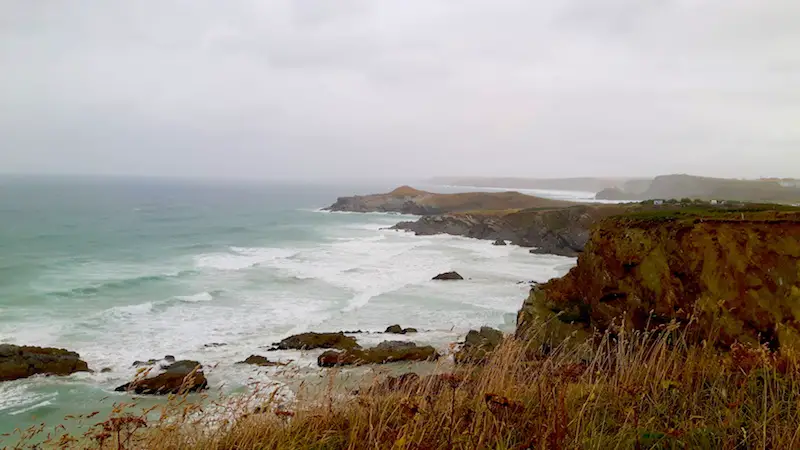 ←  Find out what we were up to last week in Wales and Somerset!
Find all our Travel Journal posts here.
Find more exciting destinations now.