Guide to Cerro Tijeretas (Frigate Bird Hill)
Some links in this post may be affiliate links. If you click on them we may make a commission from qualifying purchases at absolutely no cost to you.  Read our full Disclosure Policy here.
Hiking to Cerro Tijeretas, or Frigate Bird Hill, is an excellent option for a free, independent activity in Isla San Cristobal, Galapagos Islands.  If you have the extra time, be sure to add this into your trip plans.
Learn more about the Galapagos Islands.  Read the posts below to find the best activities, places to stay and travel guides for the three main islands:

Where is Cerro Tijeretas?
You begin this hike at the Charles Darwin Interpretation Centre on the edge of town in Puerto Baquerizo Moreno.  It's an easy walk but a taxi will only cost a dollar or two to get to the centre.  Follow waterfront in town heading north and follow the signs to Playa Mann.  Just after the beach, a road to the right will take you to the Interpretation Centre.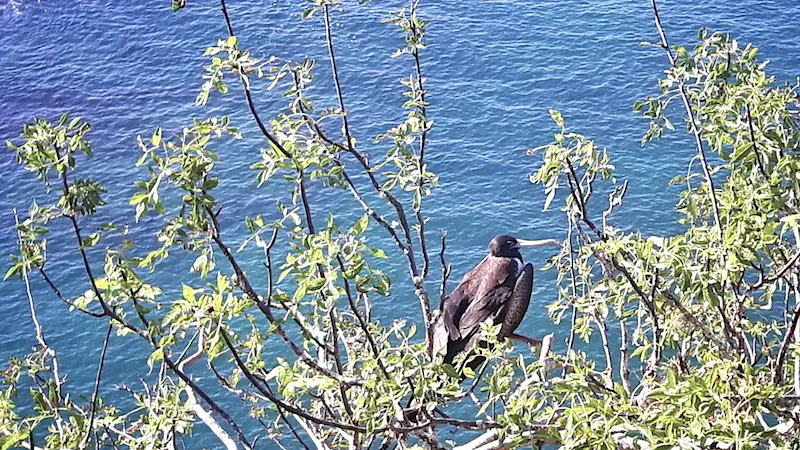 Charles Darwin Interpretation Centre
Before you take the hiking trail that begins behind the building, allow for some time in the interpretation centre.  Unlike the Charles Darwin Research Station in Santa Cruz which focuses mainly on the giant tortoise, this one holds a wealth of interesting information about humans in the Galapagos.
We learned so much about the incredible human history these islands contain.  Who knew?  I always imagined the Galapagos to be wild, uninhabited islands filled with exotic animals and nothing else.
The Trail to Cerro Tijeretas
The trail is pathed the entire way and leads you through a lava and cactus field.  There is little to no coverage and it is hot, so wear a hat and bring sunscreen and lots of water!
Every so often, there is a break in the trees to offer views of Puerto Baquerizo Moreno and out to sea.  As the trail is a gently uphill, these are excellent spots to catch your breath and snap a couple of photos.
There are a couple of times where the trail splits.  If you take the path to the left, you will end up at Playa Carola.  We definitely recommend a visit there but we suggest ending up there after your sweaty hike to Frigate Bird Hill.  So, keep to the right.
The final split left will take you to Darwin's Cove where you should go next.  But for now, keep straight and begin the climb up the long staircase in front of you.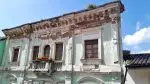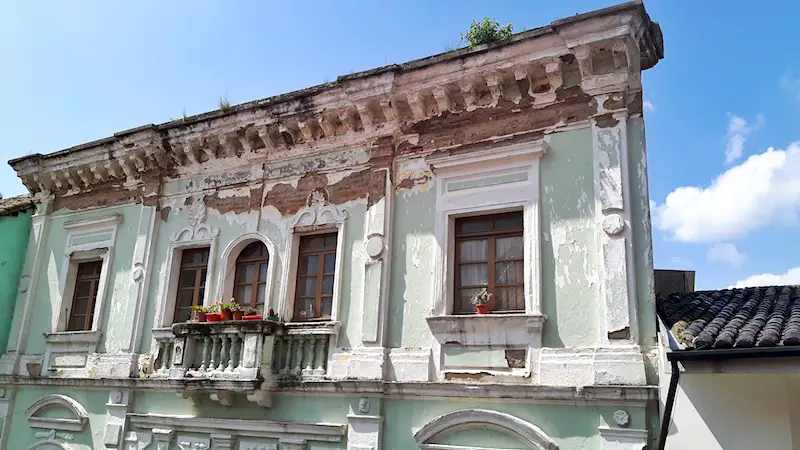 READ THIS POST:
The 8 Best Things to do in Quito, Ecuador
The Views from Cerro Tijeretas (Frigate Bird Hill)
Even if you're not at all interested in frigate birds, the views alone are worth the climb.  You'll be looking down on Darwin's Cove so keep an eye out for turtles and sea lions floating about.  Look out to sea for wide expanses of blue, dotted with the odd cruise ship or container ship.
From this height, you will get a great look at the frigate birds and really get a sense of just how huge they are.  We found ourselves at eye level with a few.  The trees just below are a favourite spot for the birds and just might be full of them.  At the right time of year, there will probably be a few babies in them too.
Frigate birds aren't the only birds that love to nest in this rocky cliff.  Each time we've been here, we have also seen blue-footed boobies.  They are unquestionably my favourite bird to see.  Between the bright blue feet and funny looking heads, they are just designed to brighten your day!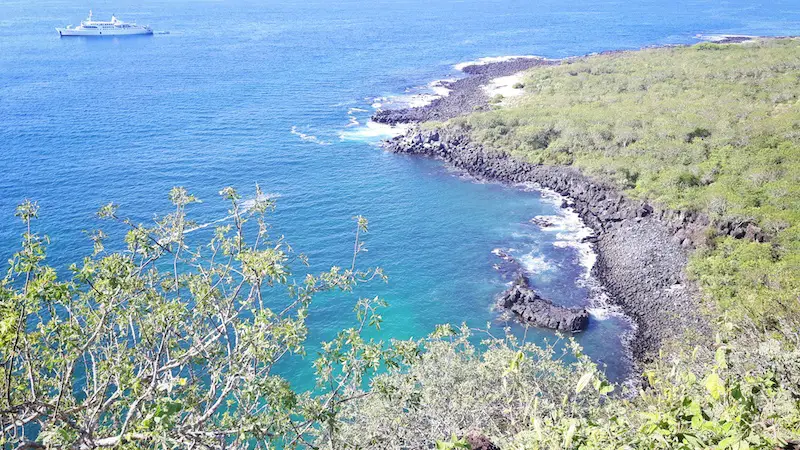 Where to next?
If you're up for more, and it's still early enough in the day, take the trail that continues on from the lookout.  From here it becomes a dirt track that is full of rocks and overgrown in parts so you need to be wearing proper shoes.  45 minutes later you will come out at Playa Baquerizo.  The chances are great you won't have to share this beach with anyone except the marine iguanas and turtles.
When you descend back down the stairs, take a right to Darwin's Cove.  This is a popular free snorkelling spot for humans and a popular swimming spot for sea lions, turtles and iguanas.  Just watch the water carefully before you decide to enter.  During our first visit, the sea was calm but on our return, it was too rough for anyone that wasn't a strong swimmer.
Rather than retracing your footsteps, take the sharp right as you leave Darwin's Cove and walk over the headland to Punta Carola.  First, you'll want to stop for a photo op with Darwin himself (OK, his statue), and you'll also be able to check out a rather large Second World War gun stationed on a lookout.  Eventually, you'll turn right and emerge on a crescent-shaped beach protected by a rocky point.
If you found this post helpful, we would really appreciate you sharing it!  Pin the image below.
[columns] [span6]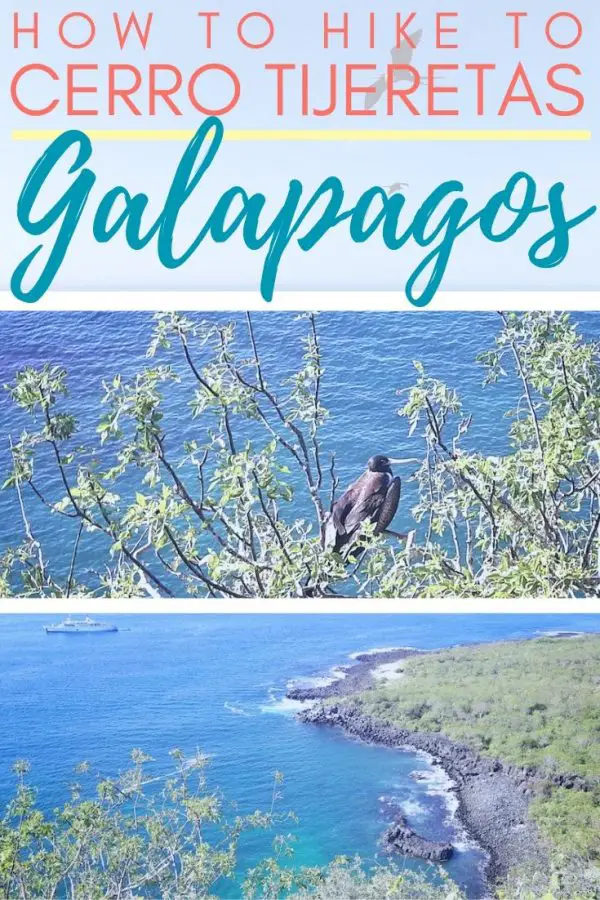 [/span6][span6]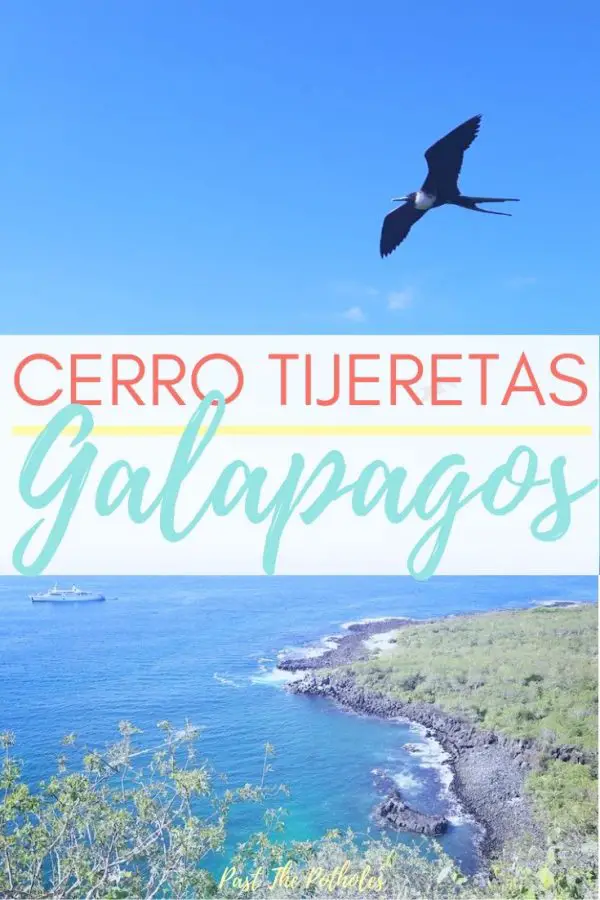 [/span6][/columns]
Go to our Destinations page for more travel inspiration.
Ready to plan a vacation?  Use our favourite travel websites to save time and get the best deals.