16 Amazing Things to do in Santa Cruz, Galapagos (and most are free)!
Some links in this post may be affiliate links. If you click on them we may make a commission from qualifying purchases at absolutely no cost to you.  Read our full Disclosure Policy here.
Planning a trip to the Galapagos Islands?  Chances are good you'll be starting and/or ending your visit on Santa Cruz Island.  So you're probably wondering what there is to do on Isla Santa Cruz, Galapagos.  The answer is LOTS!!
This is the closest island to the larger of the two airports in the Galapagos and most of the tourism is centred here.  This makes it a great island if you plan to explore the Galapagos Islands independently and on a budget.
Many visitors are in Santa Cruz either before or after their cruise and, if so, Puerto Ayora is definitely worth a few extra days.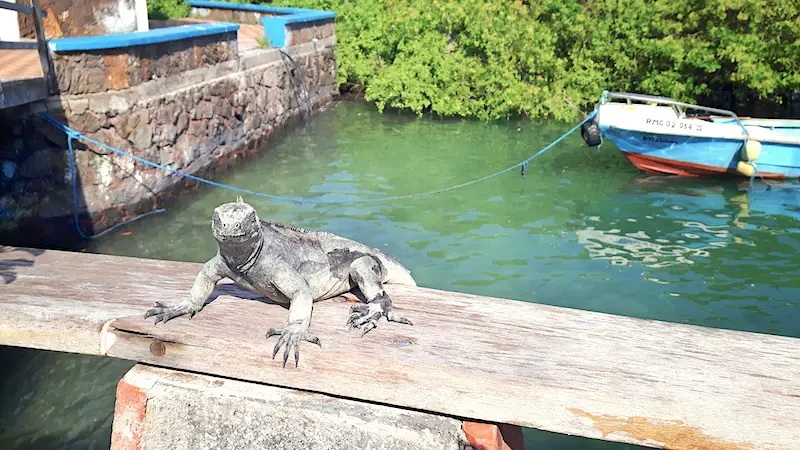 If you are looking to visit the Galagos on a budget, this post is for you!  There are so many things to do on the island that don't require shelling out thousands of dollars.
We've spent 8 nights In Puerto Ayora, the island's main town, over two separate trips and found many awesome things to do in Santa Cruz, Galapagos Islands without needing a guide or much money!
Want more information on the Galapagos Islands?  If you're planning a trip here, you'll want to visit more islands.  Check out our Essential Galapagos Packing List and read our guides on the other most visited islands, our two-week itinerary and the best activities and tours.  Check out these posts:
[space_20]
How to Get to Santa Cruz Island, Galapagos
Santa Cruz is the most common island in the Galapagos for visitors to first arrive at.  The busiest airport in the Galapagos is Baltra Airport which is on a small island separated from Isla Santa Cruz by a narrow channel.  It is also the main hub for all the speedboat ferries that operate inter-island services.
Flying into Santa Cruz, Galapagos
When you land at Baltra Airport (GPS), you must first pay your $100 national park entrance fee and buy your ticket for the shuttle bus to the Itabaca Channel (this is new for 2019 – the shuttle used to be free).  Bus tickets are $5 but If you are travelling with young children or seniors make sure ask for a discount.  They only pay 50% but no one offered this information.
The buses are lined up waiting outside the terminal and will take you straight to the spot to line up for the ferry.  This will cost you an additional $1.  Don't worry about finding someone to pay, or buying a ticket.  Just board the boat and during the short journey someone will come around to collect the money.
Finally, as you disembark the ferry there will be taxis and local buses waiting to take you to Puerto Ayora.  The bus costs $5 per person with the same 50% discount for children as seniors.  The taxi holds a maximum of four people and costs $25.  About 45 minutes later, you will arrive at the other end of the island in the main town of Puerto Ayora.
It's a pain, but it's easy and makes it feel even better when you finally arrive!
Arriving from the other Islands
If you are transferring to Santa Cruz from another island you will almost certainly be taking a speedboat ferry.  There are flights run by Emetebe but they are pricey.
Twice daily ferries come from San Cristobal and Isla Isabela with a once-a-day-ish crossing from Floreana (it only runs with a minimum number of passengers).  From San Cristobal and Isabela, there is a morning and afternoon sailing, each costing $25-30 and taking approximately 2 hours.  You should book your tickets at least a day or two in advance.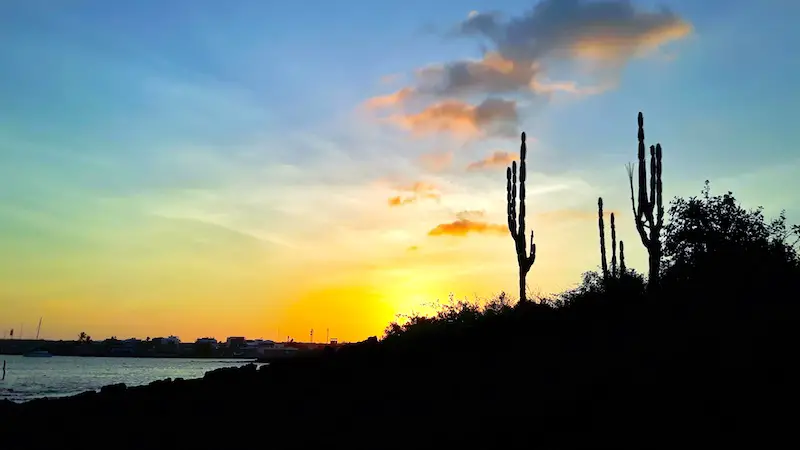 Where to Stay in Isla Santa Cruz, Galapagos
Santa Cruz definitely has the widest variety of accommodation options.  There are a few higher-end places right on the waterfront but most are scattered throughout the town.  There are also some options for places out of town and in the highlands.  While you will be immersed in nature and have hiking trails at your doorstep, consider this choice carefully.  We met a couple who regretted this as it was a pain to get a taxi into town every time they wanted to eat or explore.
We stayed at Hostal Crossman both times we visited Santa Cruz.  While I would have liked to try somewhere new it is simply the best value option we found.  It has comfortable rooms, private bathrooms and a shared kitchen in a great location for one of the best prices on the island.  Check the prices and availability now.
If you want to splurge, Red Mangrove Hotel (also known as Galapagos Habitat by Eco Luxury Group) is incredible.  Right on the ocean, the included breakfast can be eaten watching sea lions playing right in front of you and the free bikes will make exploring a breeze.  The sun deck has sun loungers for guests' use – as long as the sea lions have saved you one!  Check out the pictures here.
Where to Eat (and Drink) in Puerto Ayora, Santa Cruz
There are a number of really nice looking restaurants along the main road across from the water.  However, they are expensive and touristy.
Los Kioskos:  You simply have to go here for dinner at least once (we ate on this street every single night).  Located on Charles Binford Street, one section of the entire road is turned into an outdoor food court each night.  Restaurants line both sides and tables fill the middle.  Waiters try to convince you to choose their restaurant with specials and their catch of the day on display.
TJ's:  Our favourite place in los Kioskos is TJ's at the far east end.  He has some of the best value specials that are tasty and filling.  He also has the best happy hour deal we found.  Three for $10 is fairly common (unless you're down by the water) but he has a wide selection of drinks and flavours and serves them in large glasses.  We may have returned a few times…  Most of the cocktails come in maracuyá flavour (passion fruit) which you have to try!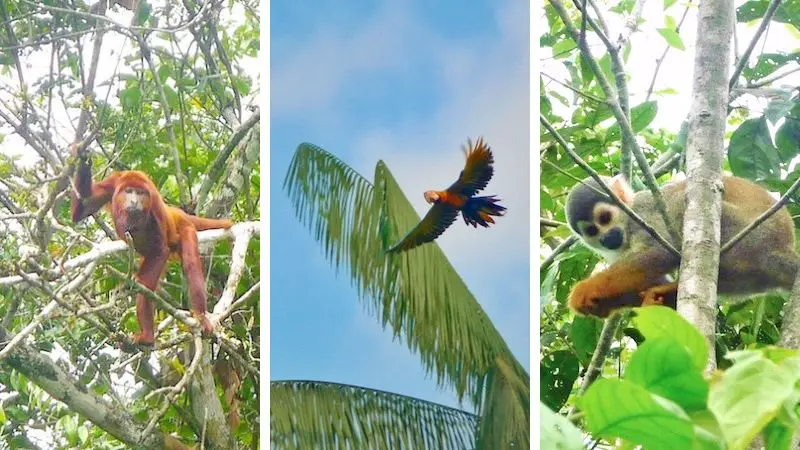 READ THIS POST:
Our Unforgettable 4-Day Amazon Rainforest Jungle Tour in Ecuador
Supermarket cafe:  I know how it sounds, but bear with me for a second.  Upstairs in the supermarket, there is a surprisingly nice cafe with some of the best views of the harbour.  It's a great place for breakfast or a coffee and snack sitting on their balcony.
Bongo Bar:  People don't go to the Galapagos Islands for the nightlife but if you do feel like a night out, Bongo was the most fun place we found.  It's above a restaurant on Charles Darwin Avenue and has a nice vibe with good music and a pool table.  We went here with a group we met on a day tour and had a really fun night.  We were all a little slower the next day.

Things to do in Santa Cruz, Galapagos
---
This post serves as a round-up, or list, of many of the popular things to do on Santa Cruz Island.  Click on the links for more information about each individual activity to help you plan your trip.
[mappress mapid="11″]
Learn about the giant tortoise at Charles Darwin Research Station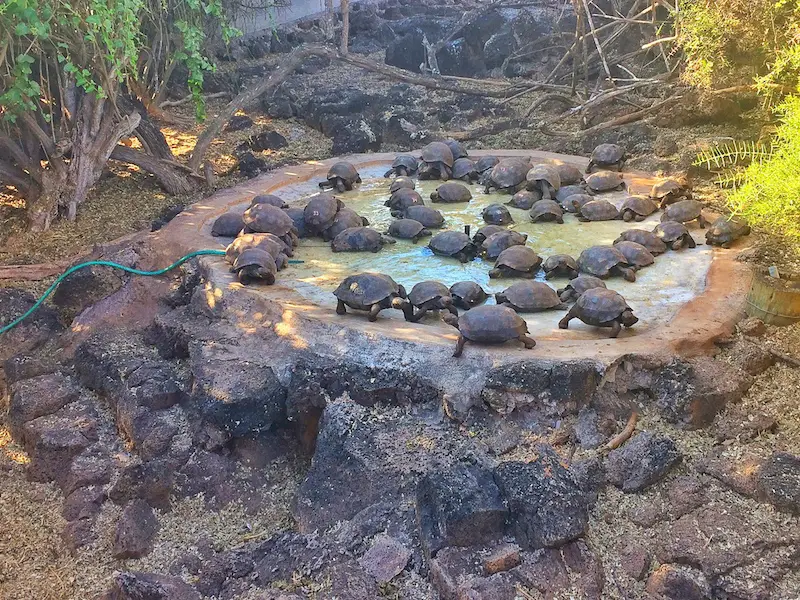 With a visit to the Charles Darwin Research Station you will discover about the history and conservation efforts for the giant tortoise after which the islands are named.  This was our first encounter with Galapagos tortoises and while we didn't see any of the huge adults here, there were plenty of adorable babies and lots of information to make it well worth an hour or so.
There are also a couple of bonus beaches great for snorkelling and wildlife watching.  Learn all you need to know about the research station here!
Enjoy dinner and happy hour in Los Kioskos
Whether you are hoping to save money or just find an awesome evening atmosphere, you will want to head to Charles Binford Ave in the evening.  The entire street is taken over with tables each night and restaurants line both sides calling out to you as you try to pass and offering their fresh catches.
Aside from cheap, delicious food most places offer great happy hour drink deals as well.  At the west corner there is a great ice cream place for a cheap dessert too.  Find out why you should skip the waterfront and eat at Los Kioskos instead here!
Watch the wildlife at Puerto Ayora Fish Market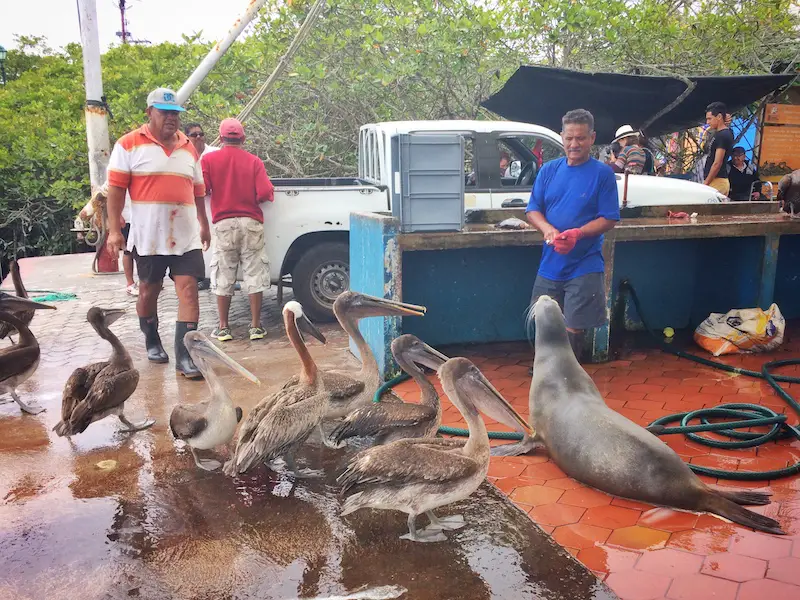 If you do just one thing in Puerto Ayora, do this!  We loved it so much we kept going back when we had a spare few minutes.  After a couple of minutes here we joked that we could turn around and go home.  We had already seen sea lions, marine iguanas, pelicans, cranes and frigate birds up close!  Read more about the fish market here.
Relax, or surf, at Tortuga Bay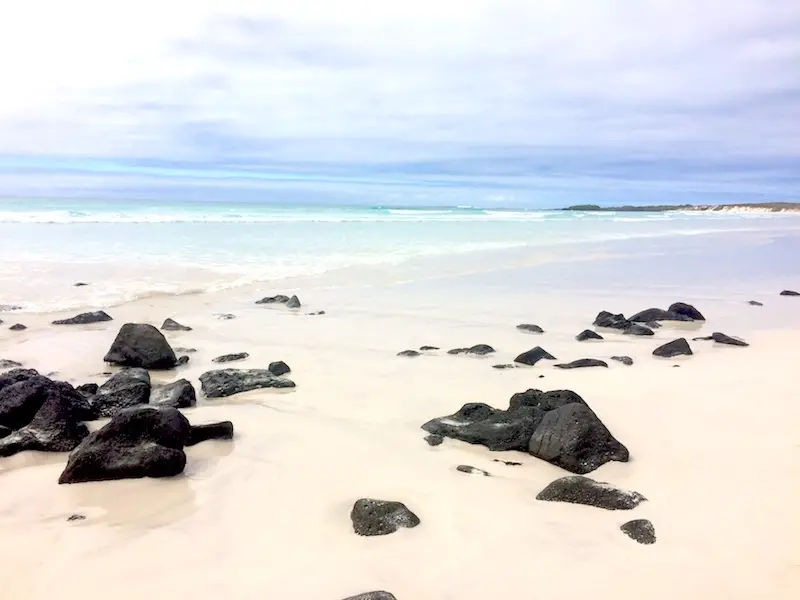 Have you ever seen an absolutely perfect beach?  We've seen a lot of beautiful beaches but we both agree that Tortuga Bay just might be our number one.  It is a long beach that is a popular spot with the local marine iguana population.
Whether you are looking for relaxation, nature or activities, this beach has you covered.  If you fancy a swim though, walk a little further to Playa Mansa as the currents here are dangerous.  Find out all you need to know to visit Tortuga Bay now.
Rent a kayak and explore the bay
Playa Mansa was the main spot for kayak rentals but there are other places too.  The going rate was $10/hour which would be enough time to explore the lagoon.  Get out further than the swimmers and see the life below through the clear waters.
We saw loads of turtles surfacing during our time here.  Terry even encountered a shark while snorkelling so you never know what you might see below the surface.
Walk amongst giants at a Giant Galapagos Tortoise Reserve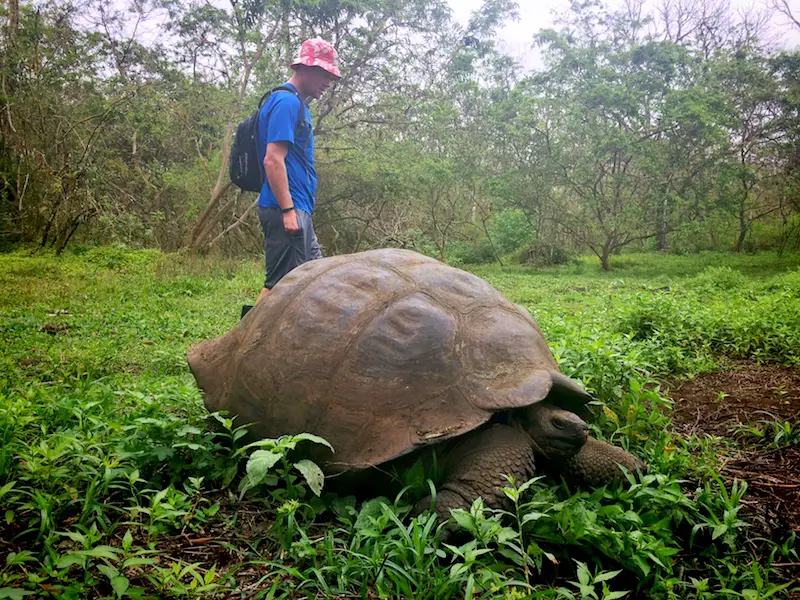 Did you know the Galapagos Islands were named after the giant tortoises found here?  It's near impossible to visit the islands and not go to a reserve to watch them roam wild in the highlands.  The ranches are the best place to see them although the fences are designed so as not to keep them confined.  This means you could always stumble across one on the side of the road!
We were blown away by just how huge some of them actually were.  Find the information you need to plan your trip to a tortoise ranch here.
Discover the Lava Tunnels, Galapagos
The Galapagos Islands, and Santa Cruz, are one of the most actively volcanic spots in the world.  Santa Cruz is riddled with lava tunnels, or lava tubes, that were created during past eruptions.  As lava flowed down the mountainside, it cooled on the outside but continued to flow underneath.   This created tunnels all over the island that you can enter and walk through.  Learn the best way to explore these lava tunnels now.
Look into the Earth at Los Gemelos

As you drive in from the airport, catch a glimpse of the two giant sinkholes either side of the road.  If you want a closer look, or to hike around the top, take a taxi or rent a bike.  A perfect trip to combine with the Giant Tortoise Reserve and lava tunnels.  Taxi drivers are very experienced at making this a common day tour for around $40.
Hike up Cerro Crocker
Get some exercise and take on the highest point on the island.  Hiring a taxi is the easiest way to get here or joining a tour.  While the trail isn't well-marked, it's a good place for birdwatchers and if the weather is clear you'll get great views across the island.  Read this post for details about the hike.
Picnic at Laguna de las Ninfas, Galapagos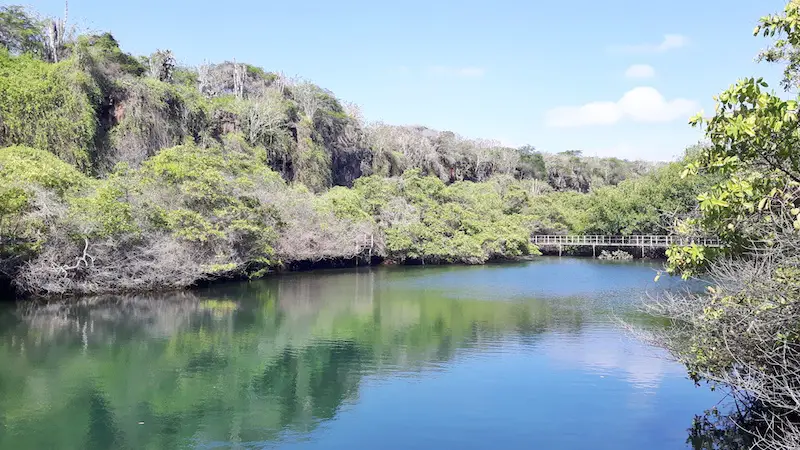 This peaceful lagoon, just behind the harbour in Puerto Ayora, is a perfect spot for a break.  There is a boardwalk that wraps most of the way around and there are rarely many people here.  This is where the salt water mixes with freshwater at high tide making for an interesting ecosystem.  We spotted large fish, a variety of birds and even a relaxed sea lion when we visited.
Take a packed lunch and avoid the crowds for a bit in the mangroves.  Read more about visiting Laguna de las Ninfas here.
Surf in the Galapagos Islands
Did you realize that the Galapagos Islands are actually an excellent surf destination?  Us neither!  There are a few spots to surf in Santa Cruz, Galapagos although many require a car and surfing experience.  The most accessible is Playa Brava in Tortuga Bay.
Board rentals are available in town so you will have to carry it out to the beach.  From the rental shops, not so conveniently located at the opposite end of town from the trail, expect to walk for almost an hour.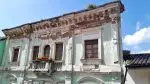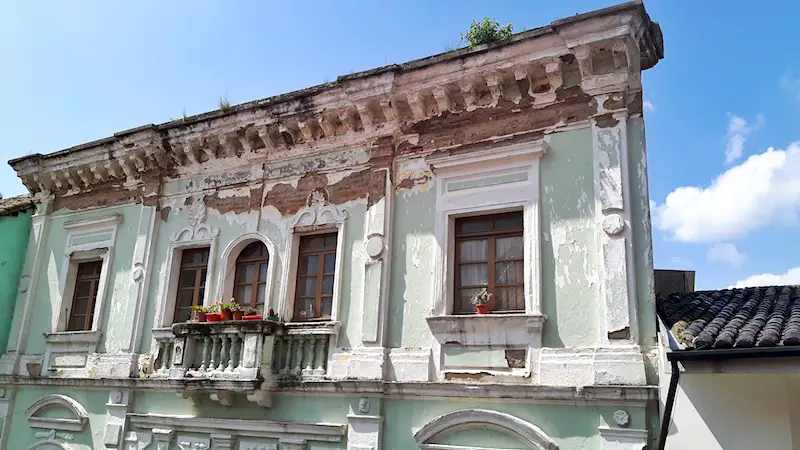 READ THIS POST:
Discover the 9 Top Things to do in Quito, Ecuador.
Search for flamingoes at Playa Garrapatero
If you're looking for a beach a little further from the crowds, try El Garrapatero.  This is known to sometimes host pink flamingoes too!  A taxi will be needed for this though.  If you are going to Isla Isabela, I think you can safely skip this one but if not, and you're fond of flamingoes then grab a taxi or bike and go!
Snorkel at Las Grietas, Galapagos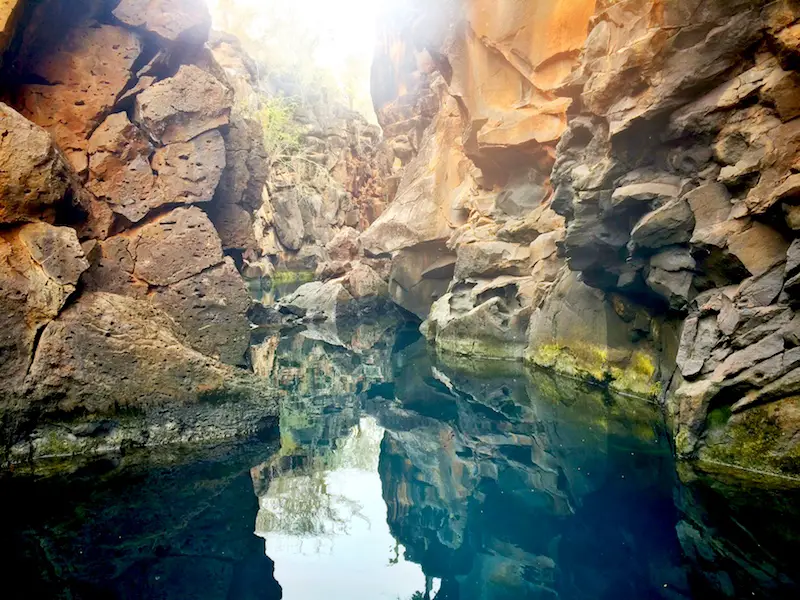 This crevice in lava rock makes for some interesting swimming in the clearest waters.  There isn't a lot of marine life to see here but the water is the clearest blue I've ever seen.  The hike to get there is also really scenic.  You will pass Playa de los Alemanes which is a great place to stop for a while on the return journey as well as salt flats and a lookout point.  Discover how to get to Las Grietas and what to expect here.
Scuba dive in some of the most biodiverse waters in the world
CEDAM International, which in their own words is "a unique, not-for-profit organization dedicated to the preservation and conservation of the marine environment", named the Galapagos ocean waters as one of the Seven Underwater Wonders of the World.  
Gordon Rocks is one of the absolute best dive sites and is easily accessible as a day tour from Puerto Ayora.
Explore the island on a bike
Bike rentals are easy to come by in Puerto Ayora and are a great way to see the island without having to spend a lot on taxis.  There is a dedicated bicycle lane from town towards the highlands that makes exploring safe and easy.  Just remember to pack a rain jacket and be prepared for some uphill peddling!
Take one of the many day trips from Santa Cruz, Galapagos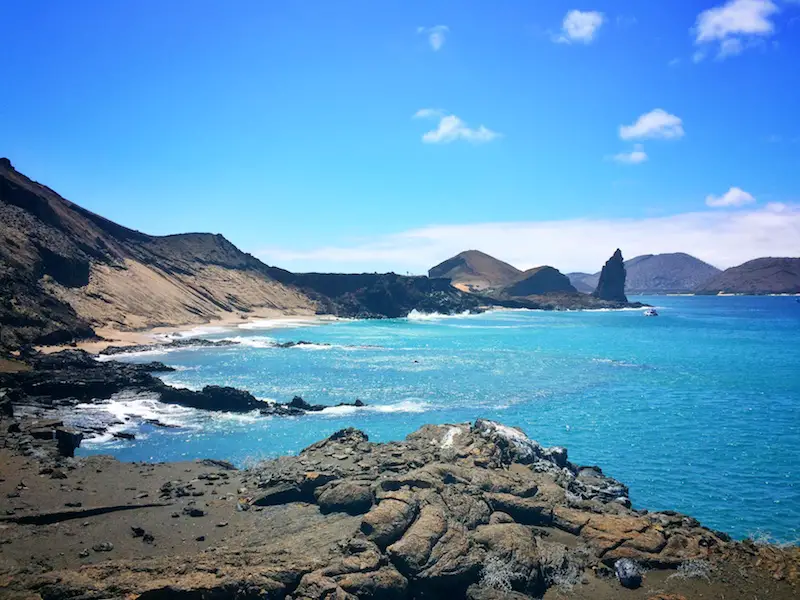 As the hub of tourism for the Galapagos Islands, Puerto Ayora in Santa Cruz is the best place to book a day tour.  We loved our day trip to Bartolome Island which included a hike and snorkel.  However, there are so many to choose from it just depends on your budget, what you hope to see/do and what's available.  Stop in at any of the tour providers and ask lots of questions.  Be sure to shop around for prices though, no two people seem to pay the same price!

Travel Safe with Travel Insurance
The Galapagos Islands are full of adventure.  From hiking to biking, kayaking to snorkelling with sharks everyday will be packed full of wonder.  It also means there are plenty of opportunities for luggage to get lost, travel plans to get disrupted or accidents to happen.  Your Galapagos vacation will be unforgettable – just make sure it's for the right reasons.
We use and love World Nomads.  Our claims have been processed quickly with excellent customer service.  They cover a wide range of both travel and health emergencies for a reasonable price.  Get a quote now.

Want more information on the Galapagos Islands?  If you're planning a trip here, you'll want to visit more islands.  Get our Ultimate Packing List for the Galapagos and read our guides on the other most visited islands, the best activities and tours.  Don't forget our ideal 2-week itinerary.  Check out these posts next:
Save this article for later, pin it now!
[columns] [span6]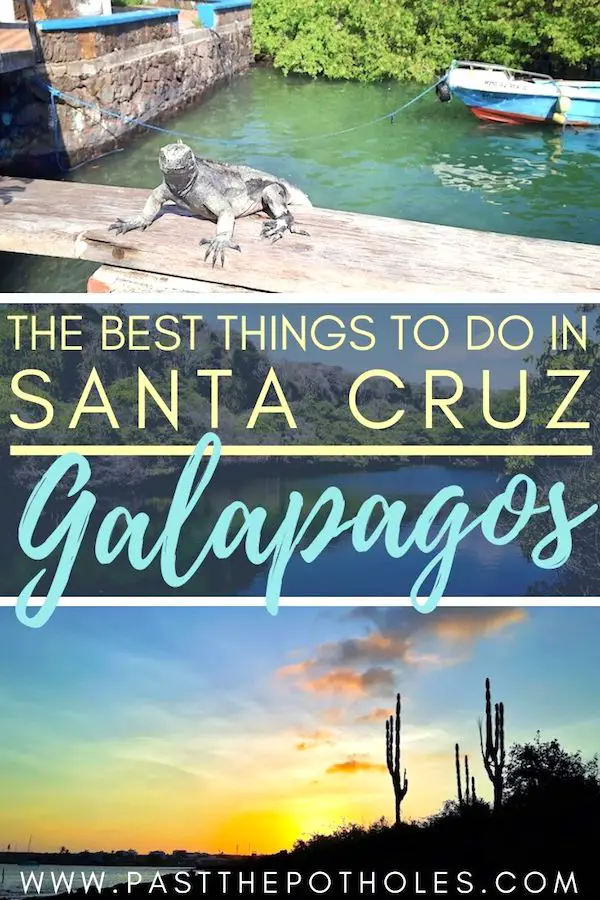 [/span6][span6]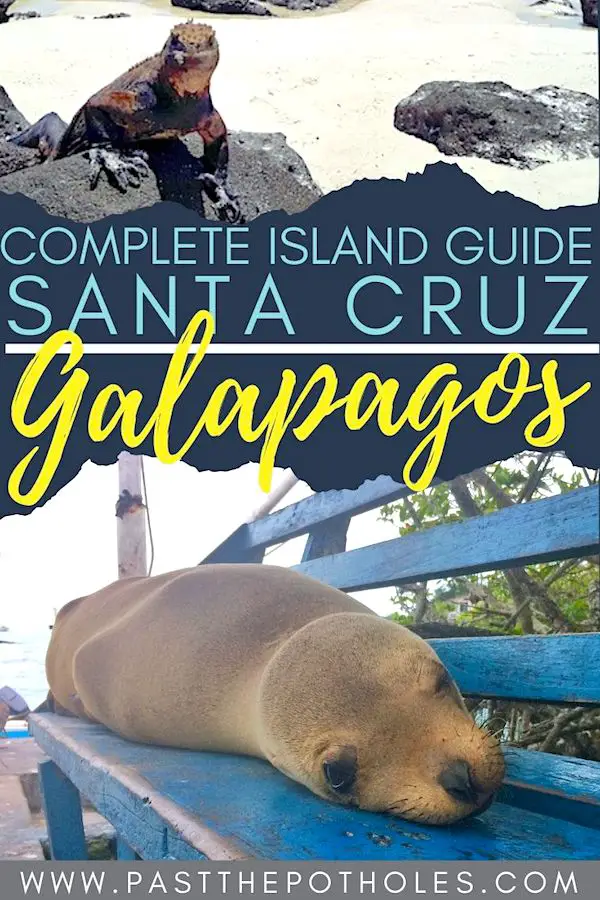 [/span6][/columns]